Man Utd pre-season fixtures 2018-19 & complete Premier League fixture schedule
Manchester United fans will have a chance to see how the Red Devils are shaping up for the 2018-19 campaign when they take to the field for their pre-season tour.
The 2018 tour, which sees them return to the United States for a second year in succession, involves a number of friendly matches as well as International Champions Cup games and Jose Mourinho will be fine-tuning his plans for the season throughout the schedule.
A strong squad, including new signings, made the journey stateside in 2017, but it seems likely that United stars competing in the 2018 World Cup could be missing - for the first half of the tour at least - to allow them some time off before the season gets under way in earnest.
This is your complete guide to United's 2018-19 pre-season and Premier League fixtures, with dates, venues and all you need to know about the Red Devils' preparations.
---
Man Utd pre-season fixtures
---
| Date | Opponent | Time (local / BST) | Venue |
| --- | --- | --- | --- |
| Jul 20 | Club America | 7pm / 1am | University of Phoenix Stadium, Glendale |
| Jul 22 | San Jose Earthquakes | 2pm / 6pm | Levi's Stadium, Santa Clara |
| Jul 25 | AC Milan | 8pm / 4am | Rose Bowl, Pasadena |
| Jul 28 | Liverpool | 5pm / 10pm | Michigan Stadium, Ann Arbor |
| Jul 30 | Real Madrid | 8pm / 1am | Hard Rock Stadium, Miami Gardens |
| Aug 5 | Bayern Munich | 8:15pm / 7:15pm | Allianz Arena |
*Local dates. As noted, due to time difference, some games will take place in the early hours of the following morning in the UK.
Man United get their 2018 pre-season tour under way on July 20, a week after the conclusion of the World Cup, with a game against Liga MX side Club America at the University of Phoenix Stadium - home of the Arizona Cardinals - in Glendale, Arizona.
From there, the Red Devils make a 700-mile journey northwest to Santa Clara, California, where they face Major League Soccer outfit San Jose Earthquakes.
After that, United begin their International Champions Cup commitments with a game against Serie A giants AC Milan. That game will be held at the 90,000-capacity Rose Bowl Stadium.
Three days later they head east to Michigan, where they take on northwest rivals Liverpool in a derby clash, before wrapping things up against Real Madrid at the Hard Rock Stadium in Florida.
With no Community Shield or Super Cup games to play this coming season, there is room for one final pre-season friendly against Bayern Munich, which takes place on August 5, a week before the Premier League begins.
---
Man Utd 2018-19 Premier League fixtures
---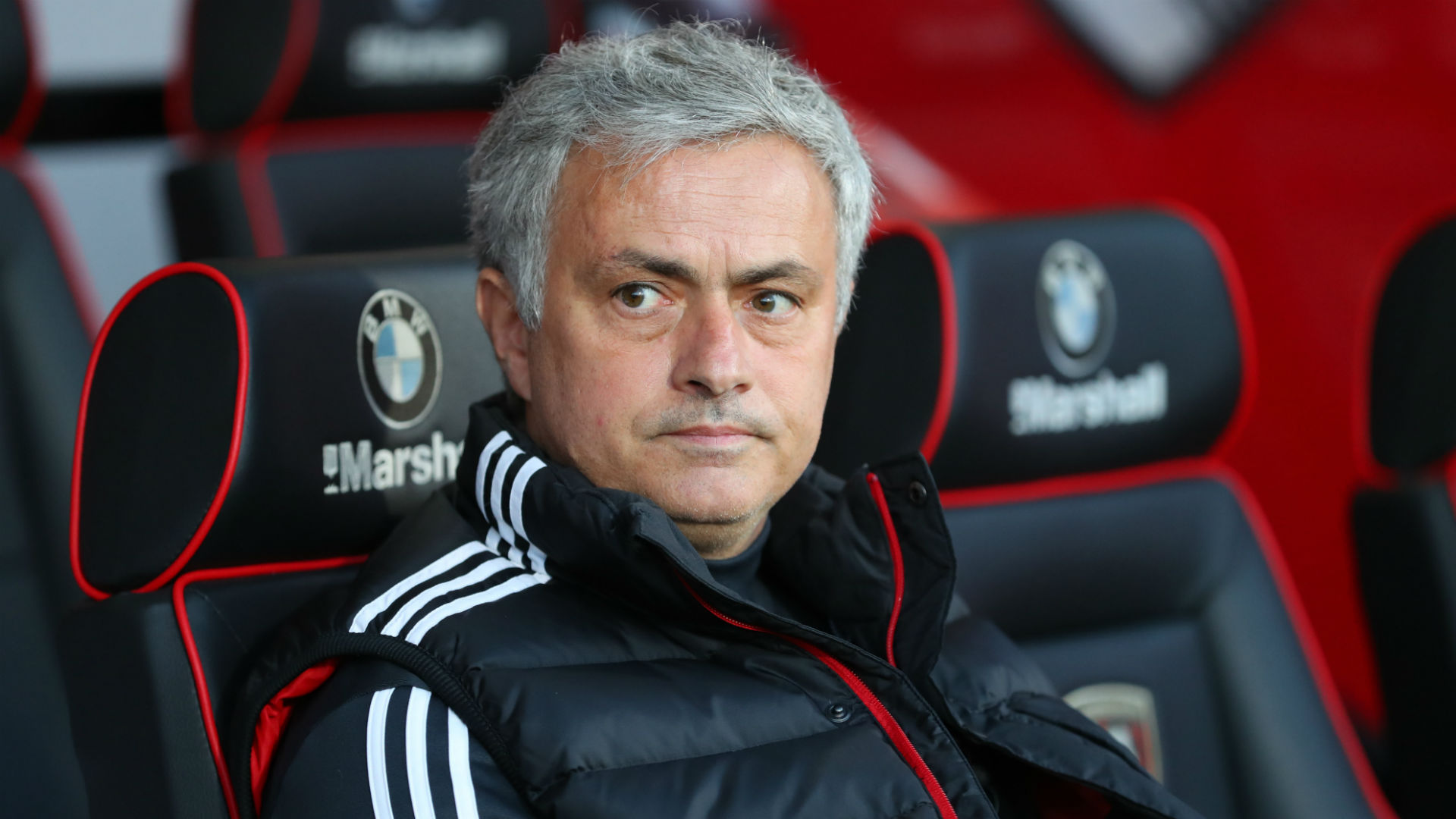 The 2018-19 Premier League season is due to get started on August 11 and the full fixture list was revealed on June 14.
United kick off their campaign at home against Leicester City at Old Trafford before facing Brighton away the following week. The Red Devils then host Tottenham, with away matches against Burnley and Watford completing their opening five games.
Mourinho's men travel to the Etihad Stadium for the first Manchester derby of the season, which takes place on November 10. The following month they meet Arsenal at home and Liverpool away, on December 4 and 15 respectively.
You can see the full fixture list below.
| Date | Time | Match |
| --- | --- | --- |
| 10/08/2018 | 20:00 | Manchester United v Leicester City |
| 19/08/2018 | 16:00 | Brighton v Manchester United |
| 27/08/2018 | 20:00 | Manchester United v Tottenham Hotspur |
| 01/09/2018 | 15:00 | Burnley v Manchester United |
| 15/09/2018 | 17:30 | Watford v Manchester United |
| 22/09/2018 | 15:00 | Manchester United v Wolverhampton |
| 29/09/2018 | 12:30 | West Ham United v Manchester United |
| 06/10/2018 | 15:00 | Manchester United v Newcastle United |
| 20/10/2018 | 15:00 | Chelsea v Manchester United |
| 27/10/2018 | 15:00 | Manchester United v Everton |
| 03/11/2018 | 15:00 | A.F.C. Bournemouth v Manchester United |
| 10/11/2018 | 15:00 | Manchester City v Manchester United |
| 24/11/2018 | 15:00 | Manchester United v Crystal Palace |
| 01/12/2018 | 15:00 | Southampton v Manchester United |
| 04/12/2018 | 20:00 | Manchester United v Arsenal |
| 08/12/2018 | 15:00 | Manchester United v Fulham |
| 15/12/2018 | 15:00 | Liverpool v Manchester United |
| 22/12/2018 | 15:00 | Cardiff City v Manchester United |
| 26/12/2018 | 15:00 | Manchester United v Huddersfield Town |
| 29/12/2018 | 15:00 | Manchester United v A.F.C. Bournemouth |
| 01/01/2019 | 15:00 | Newcastle United v Manchester United |
| 12/01/2019 | 15:00 | Tottenham Hotspur v Manchester United |
| 19/01/2019 | 15:00 | Manchester United v Brighton |
| 29/01/2019 | 20:00 | Manchester United v Burnley |
| 02/02/2019 | 15:00 | Leicester City v Manchester United |
| 09/02/2019 | 15:00 | Fulham v Manchester United |
| 23/02/2019 | 15:00 | Manchester United v Liverpool |
| 26/02/2019 | 20:00 | Crystal Palace v Manchester United |
| 02/03/2019 | 15:00 | Manchester United v Southampton |
| 09/03/2019 | 15:00 | Arsenal v Manchester United |
| 16/03/2019 | 15:00 | Manchester United v Manchester City |
| 30/03/2019 | 15:00 | Manchester United v Watford |
| 06/04/2019 | 15:00 | Wolverhampton v Manchester United |
| 13/04/2019 | 15:00 | Manchester United v West Ham United |
| 20/04/2019 | 15:00 | Everton v Manchester United |
| 27/04/2019 | 15:00 | Manchester United v Chelsea |
| 04/05/2019 | 15:00 | Huddersfield Town v Manchester United |
| 12/05/2019 | 15:00 | Manchester United v Cardiff City |