Zlatan Ibrahimovic: Man Utd's Frankenstein monster who combines the best bits of Ronaldo, Rooney & Co.
Last Updated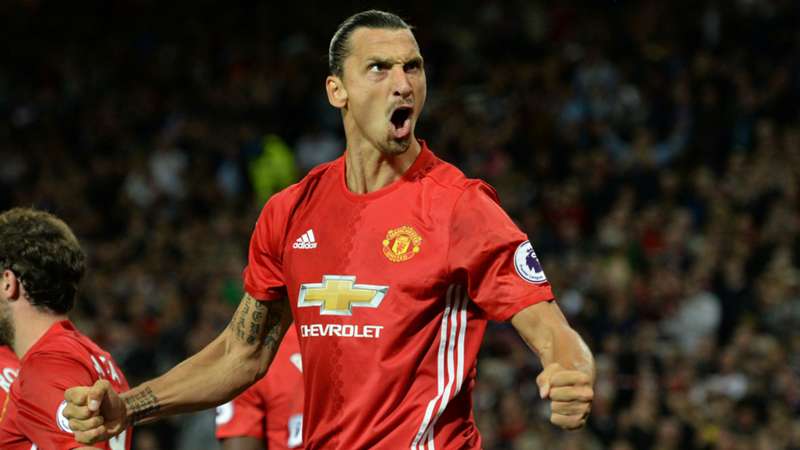 Getty
---
ANALYSIS
---
"I won't be King of Manchester. I will be God of Manchester."
Zlatan Ibrahimovic announced his arrival at Old Trafford in the summer of 2016 in typically understated fashion, with the Swedish frontman making it clear from the get-go that he was not in England to operate in anybody's shadow.
Zlatan eyes 'two or three' cups with Utd
He may have been seen as the long-awaited heir to Eric Cantona's throne at the Theatre of Dreams, but offering him that particular piece of furniture to perch upon was always going to be a pointless exercise.
Similarities between two iconic figures of past and present are easy to draw, with it not too difficult to imagine Ibrahimovic leading the Manchester United line with chest puffed out and collar turned up.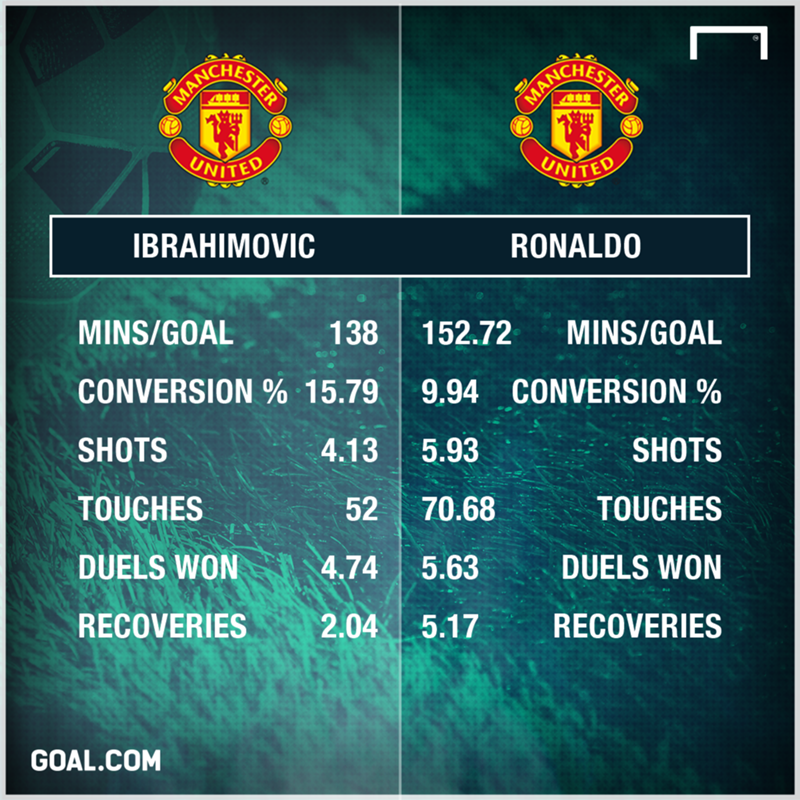 The 35-year-old is, however, a different kind of footballer to the legendary Frenchman.
Mourinho 'convinced' Ibra will stay
He also brings something different to the table than the qualities offered by other enigmatic figures to have graced the famous red jersey at one of the world's most illustrious clubs in recent times.
You do not have to cast the mind back far to conjure up images of Cristiano Ronaldo, Carlos Tevez, Dimitar Berbatov and Robin van Persie turning on the style for United – with that particular quartet also boasting self belief in abundance and a skill set to back up the swagger.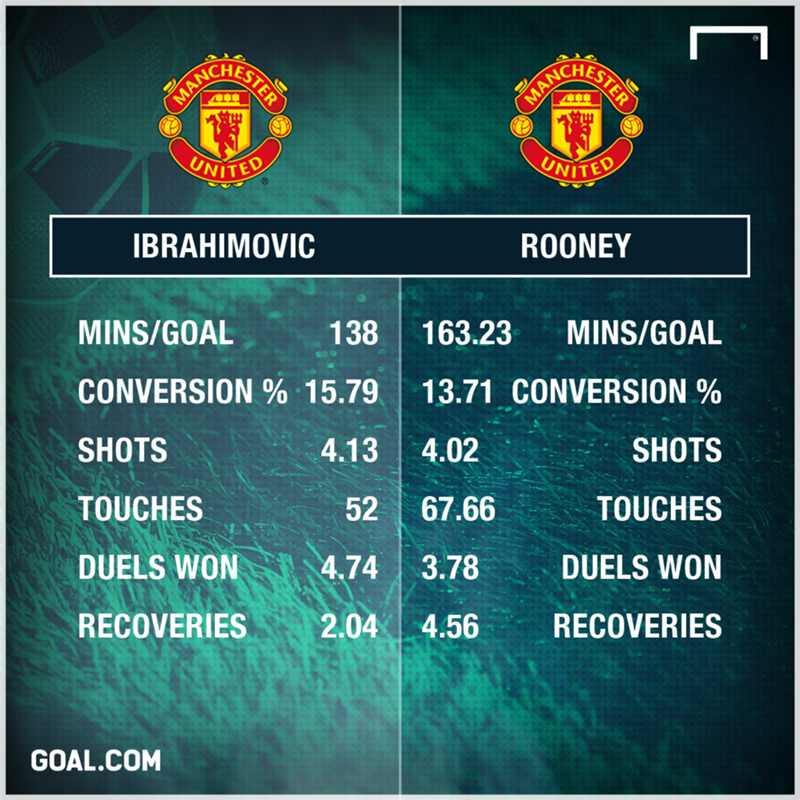 Javier Hernandez was a little more reserved, while current team-mates of Ibrahimovic, Wayne Rooney and Anthony Martial, are more likely to shy away from the limelight than actively go looking for it.
'Ibrahimovic reminds me of Cantona'
All of the above have offered plenty to the United cause, with many of their exploits coming in better sides than the one Jose Mourinho currently has pursuing success on multiple fronts.
Ibrahimovic compares favourably to a decade worth of talent at Old Trafford (going back to the 2008-09 campaign), with a unique sporting personality bringing a bit of everything to the fold – a pinch of Ronaldo magic, the brute strength of Rooney and Tevez, the finishing ability of Chicharito and the languid nature of Berbatov.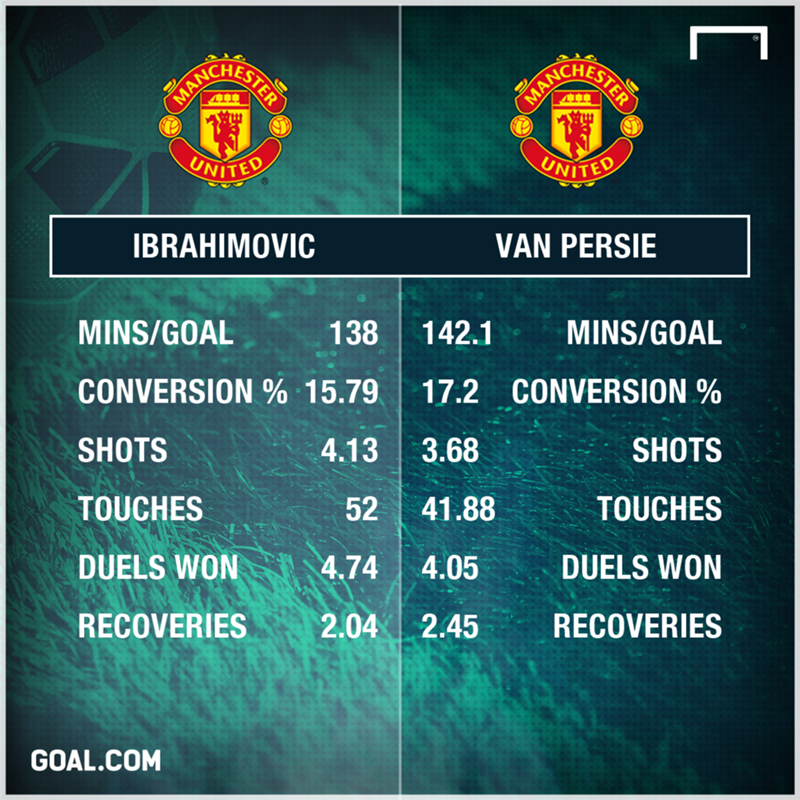 He is a one off, but that is not to say that his contribution during a debut campaign in the Premier League cannot be compared to those that have gone before him.
Only Ronaldo compares to Zlatan
The stats featured in the graphics above and below help to highlight how Ibrahimovic is a heady mix of United's modern day heroes, a Frankenstein's monster of a footballer that to look at should not be as good as he is, and has been throughout a glittering career.
No-one that big should have such a delicate touch or boast a strike rate that places him above and beyond the more agile and nimble 'fox in the box' forwards that do not pretend to be anything other than poachers.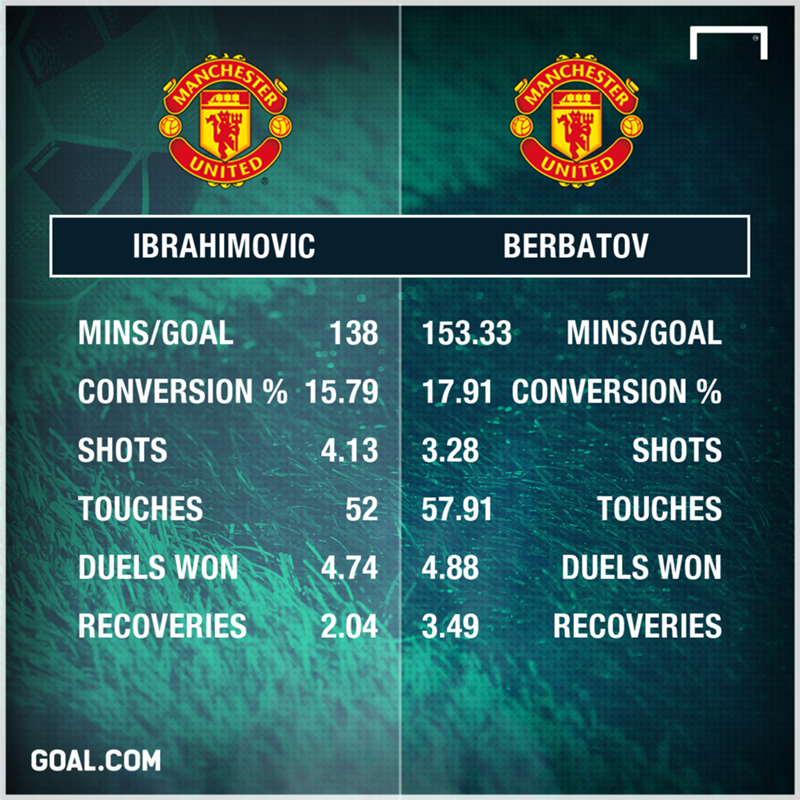 Ibrahimovic, though, boasts a goals per minutes played ratio that has only been bettered at United in recent times by Hernandez – better than Ronaldo, Rooney, Tevez (371.8) and Van Persie – while his conversion rate stands up to most – with Berbatov and Martial (17.11) only slightly better and Chicharito out in front at 22.16.
It is perhaps not all that surprising to find that Ronaldo liked to fire in more efforts on goal over the course of any given 90 minute outing, given the ruthless/selfish streak that has made him in the player he is today, or that the Portuguese and Martial (6.92) are the only players to trump his duel success rate as performers that often operate in deep-lying or wider roles that require them to offer more to the collective cause.
Ibra sets Premier League record
Ibrahimovic's game has never been about winning the ball back either, although few would have predicted that Berbatov – a man renowned for barely breaking sweat – had a tendency to make more recoveries per game while donning a United shirt.
What is clear, though, is that Mourinho has acquired a talent capable of achieving God-like status at Old Trafford and one that if he were to commit to the 12-month contract extension currently generating plenty of headlines, could leave Manchester with a trophy collection that also compares favourably to the Ronaldos, Rooneys and Van Persies of this world.