UEFA Champions League
What is the 'Group of Death' in this season's Champions League?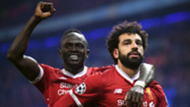 Cristiano Ronaldo is set to return to former home Manchester United with Juventus in the group stage of the Champions League which was finalised on August 30, but that isn't the main talking point.
A number of Europe's biggest names are set to face-off against each other early in this year's group stage, with multiple 'Groups of Death' being drawn even to precede the last-16 stage.
Goal brings you all the details of the biggest Champions League clashes this season, and which teams will face an uphill battle in qualifying for the knockout stages.
---
What is the 'Group of Death' in the Champions League?
---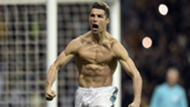 The supposed 'Group of Death' in knockout competitions such as the Champions League is a term used for when more than two teams who are considered a strong force are placed in the same group.
Due to the seeding nature of the Champions League, the group stage knockout round is determined by club coefficients which are ranked based on finishes in both Europe and domestically.
Usually, clashes between top European sides don't occur until the last 16 stage, but this year, the excitement will be arriving early.
Traditionally, the strongest teams – those who won their domestic league or are Champions League or Europa League winners – are placed in pot one, so they are unable to face each other from the get-go. For instance, English champions Manchester City cannot be drawn against Spanish champions Barcelona.
Pot two is reserved for runners-up in competitions such as Manchester United, and pot three is determined by both domestic standings, past finishes in Europe and play-off results.
Though the seeding arrangements prevent the likes of big-guns being drawn against each other immediately, there are always chances that a 'Group of Death' consisting of two or more strong forces take place, such as when a top side finish fourth in the league but are demoted to pot three based on the coefficients of play-off fixtures.
---
Which sides have been drawn in the 'Group of Death' this season?
---
This season's Champions League group stage is raring to become one of the most exciting one in past seasons, with there being multiple Groups of Death and a number of big-name sides having to clash each other right from the get-go.
The draw for this year's group stages took place on August 30 in Monaco, with a number of exciting draws already made for the group stage.
One of the most notable Groups of Death this year is that of Group B, which will be contested by Barcelona, Tottenham, PSV and Inter.
Barcelona have formidable experience winning the Champions League and won La Liga last season, while PSV are Dutch champions. It will be a tough battle for Tottenham, who have never won a Champions League and who have never progressed past the last eight of the competition.
Fellow Premier League rivals Liverpool have also been handed a tough Group C draw after they were demoted to pot three of the draw after Benfica emerged victorious over Greek side PAOK in the qualifying stage.
The Reds, who finished last season's competition as runners-up to Real Madrid, face the tough challenge of beating Ligue 1 giants Paris Saint-Germain, Carlo Ancelotti's Napoli and Serbian Crvena.
Elsewhere, Manchester United have been drawn up against Serie A champions Juventus – in a fixture which reunites them with former striker Cristiano Ronaldo – and Valencia to contest Group H.
---
Who are recent 'Group of Death' survivors?
---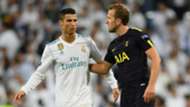 Though it may seem to be that Tottenham have been given a mountain of a task to progress past a group stage that involves besting both Barcelona and Inter, they are no stranger to the Group of Death – and managed to finish first place in last year's iteration.
The North London side were pitted as minnows last season when drawn in a group consisting of Borussia Dortmund and Real Madrid, both of whom have had more experience (and success) in progressing to the finals of the competition.
But Mauricio Pochettino's side wowed Europe when they managed to beat both Real Madrid and Dortmund at home, even stretching the Spanish side to a draw away at the Bernabeu.
They eventually were knocked out by Juventus on home turf, but they did manage to exit the competition having been the only team to have defeated eventual champions Real Madrid.