Socceroos set-up is 'next level' says Dylan McGowan
No sooner had he left Adelaide, Dylan McGowan is back in town and this time he's with the Socceroos in a set up that's impressed him hugely. 
After three strong A-League seasons with Adelaide United, the towering defender signed a deal with Portuguese outfit Pacos de Ferreira on a two-year contract in May. 
But having been selected in Ange Postecoglou's Socceroos squad for one of their busiest months in recent memory, McGowan has found himself immediately back in the City of Churches. 
Dylan McGowan joins Portuguese club
He's adamant that his eventual permanent departure from Adelaide will prove to be a career-defining move for him.
There could hardly be a better time for a player to be called into Australia's squad for the first time. 
A friendly against Brazil in Melbourne follows Thursday's World Cup qualifier against Saudi Arabia in Adelaide before the side jets out to Russia for the Confederations Cup.
"It's a good camp to get called into," a smiling McGowan told reporters.
"It's a long camp, which is good.
"Often with the national team it's four or five days, in and out, a couple of games and not too many training sessions. 
Irvine surprised he's a 'goal threat'
"But with this camp being an extended period, I get ample time to train with the boys and get used to the set-up.
"It's the top level of Australian football and you can tell that as soon as you set foot in the camp.
"The staff, the preparation that goes into training – it's completely next level to anything I've been part of. 
"I'm really enjoying having a prolonged period of time in this environment and hopefully that holds me in good stead for the future."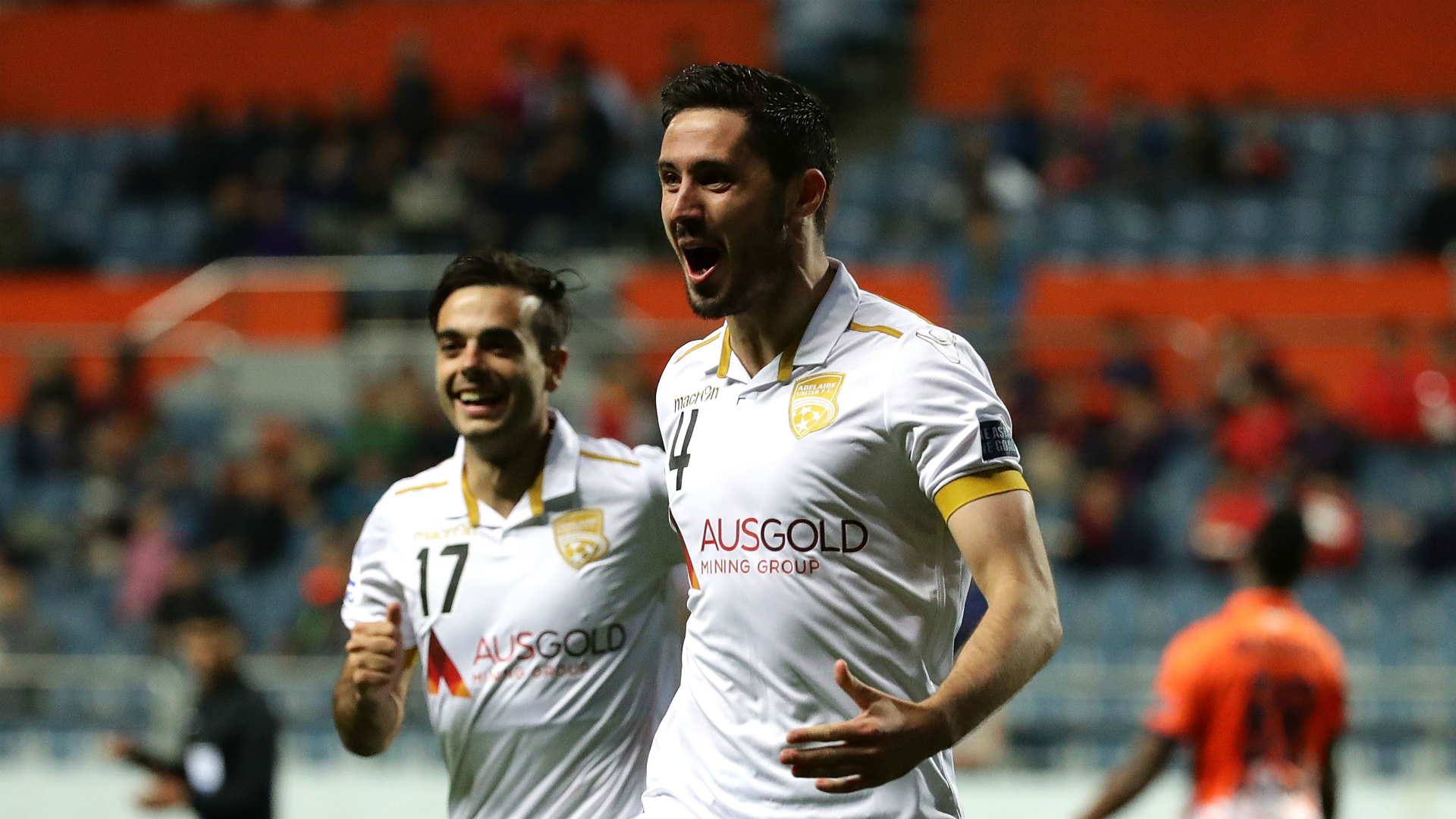 Dylan McGowan, Adelaide United
McGowan is one of three uncapped players in the 23-man squad and he's not expecting to see any action at the Adelaide Oval.
"I'm preparing physically and mentally to be there if I'm needed," said McGowan.
"But I'm just here to play my role in the squad and pick up as much information and knowledge and pick the older boys' brains as best I can and become a better player.
"Whether that means I play on Thursday or I don't play at all in this whole camp, I'm just here trying to make myself a bit better and enjoying the experience."
Luke Wilkshire excited for Confederations Cup
The former Hearts defender added: "The boss [Postecoglou] came out at his press conference and said he thinks [joining Pacos is] a good move.
"If I can get there and start playing then who knows what can happen.
"Being called into this [camp] and moving [to Portugal] has meant it's been a really exciting couple of months for me. 
"This is just the cherry on the cake really."