Playoff disappointment compels Marsch to revamp the Red Bulls

Ives Galarcep
Feb 16, 2017 21:47 UTC +00:00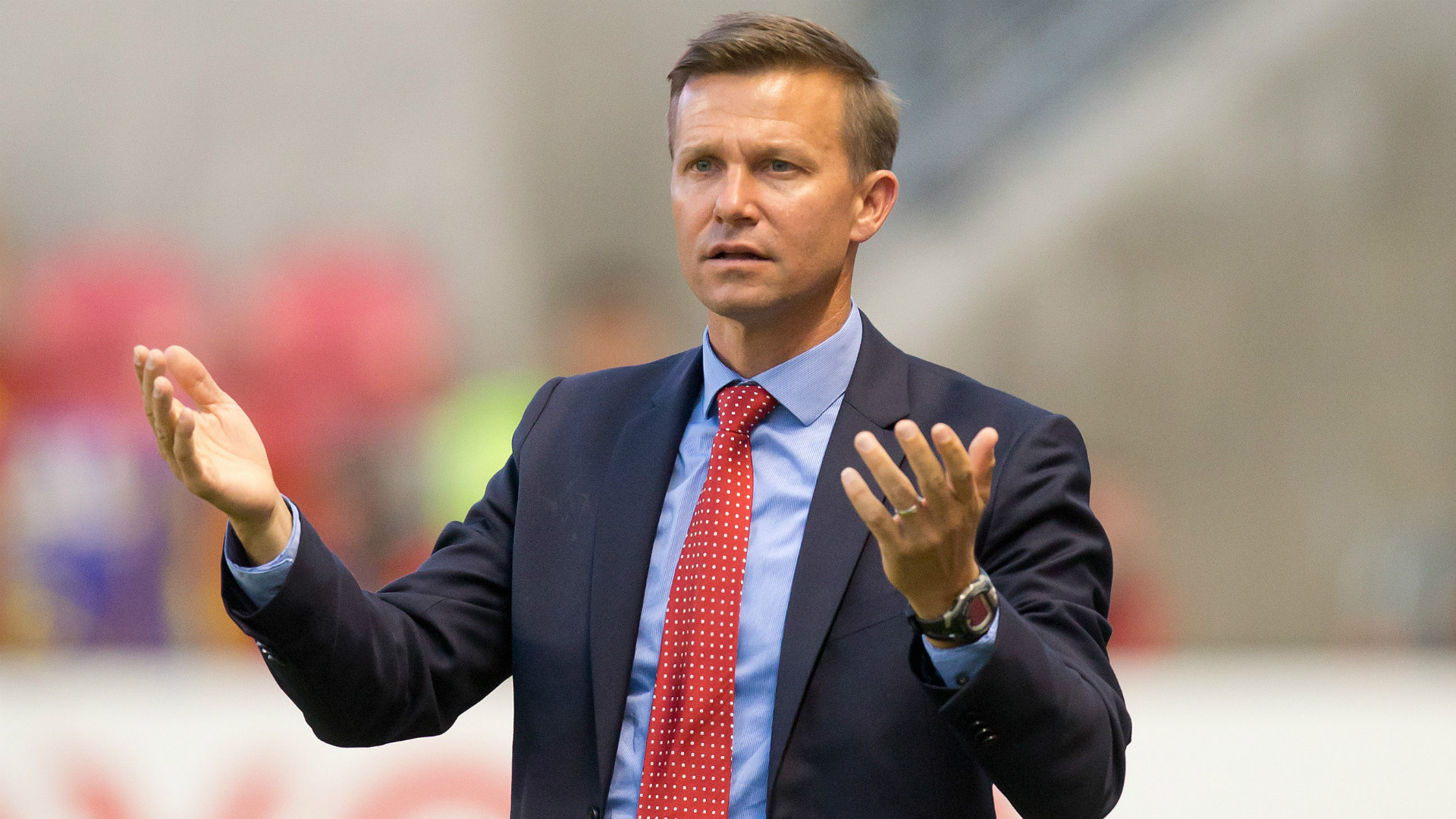 Russ isabella
---

2017 MLS SEASON PREVIEW
---
Playoff defeats always hurt, but for Jesse Marsch, last year's stunning Eastern Conference semifinal loss by the New York Red Bulls against the Montreal Impact stung much more. Not just because the loss came against the same team Marsch once coached, or even because it marked a second straight season to end with playoff disappointment.
No, last year's loss probably hurt more because it forced Marsch to accept the reality that the team he had built into one of the league's best needed undergo serious changes if it was going to be more than just a regular season powerhouse.
MORE: All you need to know about the Red Bulls
"It was devastating, it was devastating to lose and fall that short with that good a group," Marsch told Goal. "A lot of it falls on my shoulders, so now it's up to me to figure out how to make this team even better so that next time we get into that situation we're more prepared and we're ready to take it all the way.
"Two years ago was devastating because of how, in the end, we were so close. This past year was devastating because we didn't get close at all with a team we thought should have been able to really make a run at it.
"How we came up so short at the end really made us look carefully at a lot of different things."
The impact of last year's playoff disappointment can be seen clearly in the moves the Red Bulls made this offseason. They traded away team captain and former MLS Best XI midfielder Dax McCarty in a trade few saw coming. The allocation money gained in the deal is expected to help the Red Bulls bolster the attack, while McCarty's departure paves the way for young midfielders Sean Davis and Tyler Adams to step in and start.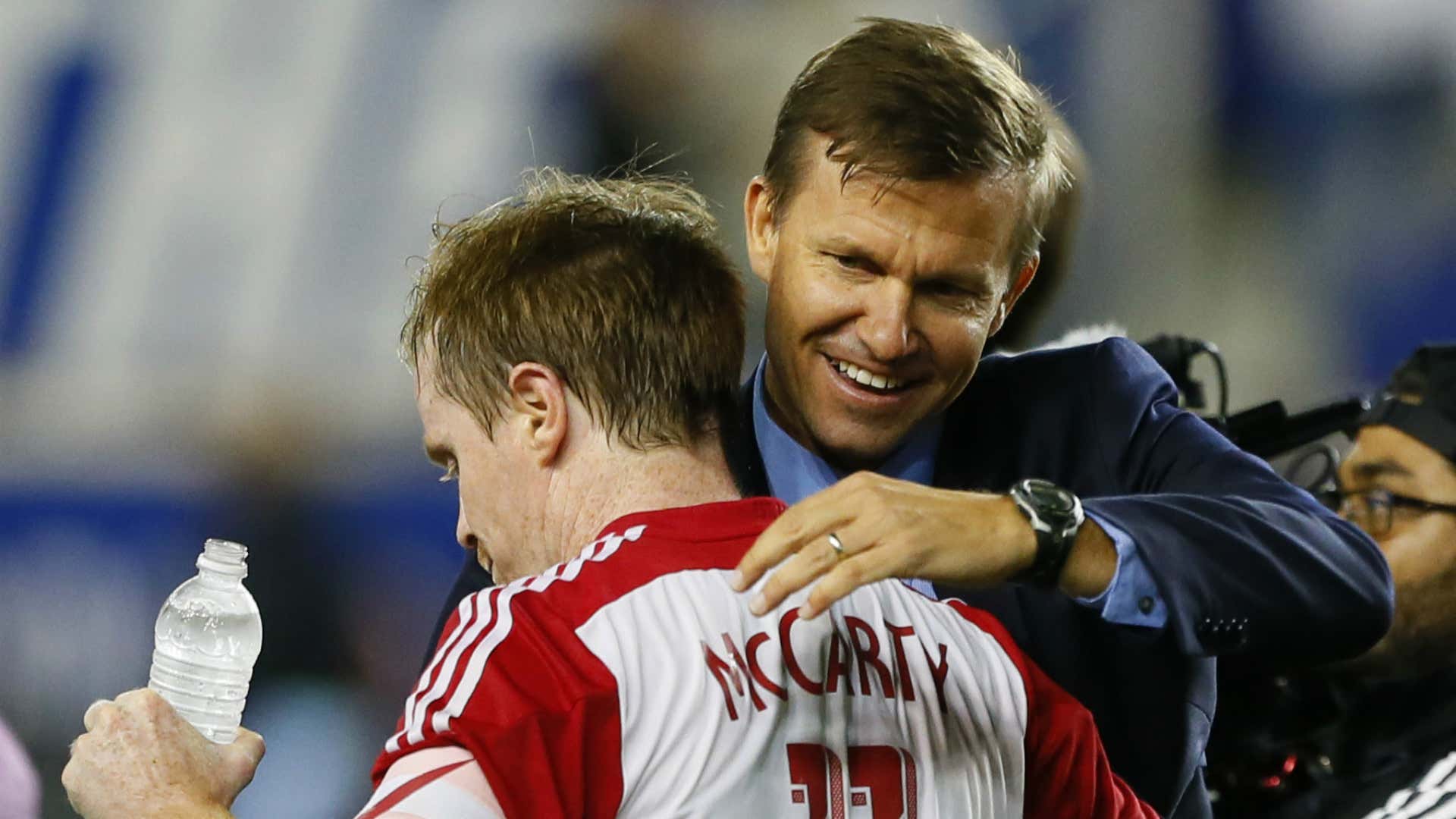 "The decision was clear for me. Sean Davis and Tyler Adams are ready," Marsch said. "It was impossible not to make room for those guys to have opportunities. We know that those guys are going to make us a better team moving forward, and that's why the decision was made.
"It's cold, it does sound cold, I understand it," Marsch said. "It's not fair in a lot of ways, but it's the reality of the world that we live in. It's not an easy thing to get through because in life you have strong personal relationships, and in this business sometimes you have to put those to the side and it makes life not easy sometimes."
McCarty's departure breaks up the midfield trio he formed with Sacha Kljestan and Felipe Martins, which was arguably the best in the league, a unit that helped each of them reach new heights as players.
Montreal Impact ready for life after Drogba
"Dax helped me a lot as a player, he enabled me to be a good attacking midfielder by finding me with very good passes between the lines," Kljestan told Goal. "We'll miss his ability to break up plays and recover balls in the midfield — he's one of the best in the league at that.
"Having said that, Sean Davis is more than ready to play," Kljestan added. "I trained with him a lot this offseason and he's motivated, he's got an engine on him and he's ready to work. You also have Tyler Adams, who is ready to contribute minutes in MLS this year."
Along with a new-look midfield, Marsch has also committed to deploying his team in a different look, with a two-forward setup expected to be the preferred system for the Red Bulls this season. Gonzalo Veron is the front-runner to be deployed alongside MLS Golden Boot winner Bradley Wright-Phillips, a pairing that was supposed to be featured quite a bit in 2016 before an injury to Veron just before the start of the season put those plans on hold.
The Red Bulls are still expected to add another piece to the attacking puzzle, but even before that addition, Marsch is feeling bullish about his offensive options.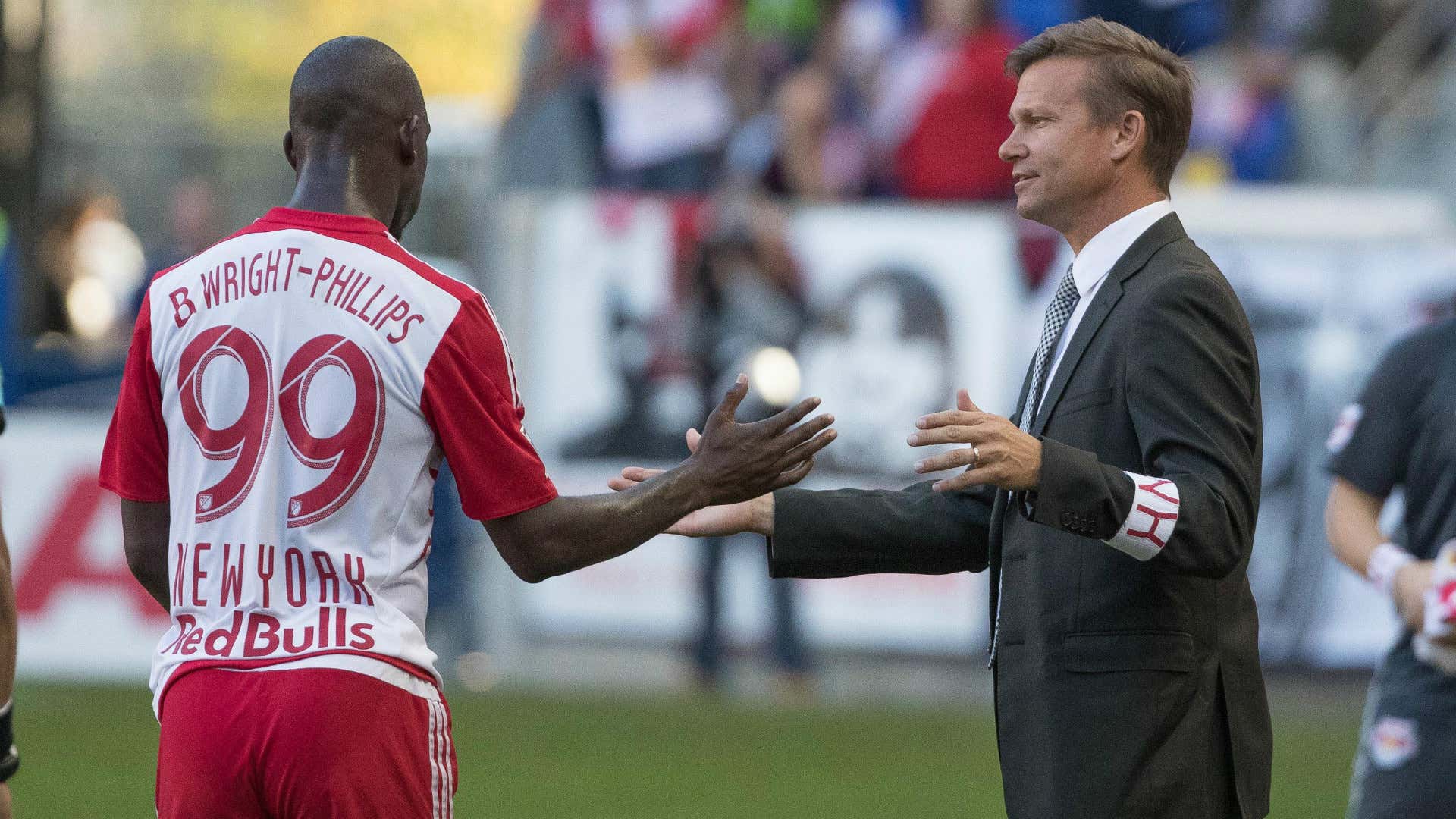 "I actually think we'll have a better attacking group of players than we've ever had since I've been here," Marsch said. "That's saying something because we've scored a lot of goals."
The revamped Red Bulls attack will feature varying looks, including some with Kljestan as a second forward, and others with Veron and second-year forward Brandon Allen. The hope is that pushing numbers further up the field will not only help with the team creating more scoring opportunities, but also help with the Red Bulls' pressing style by putting more pressure on opposing defenders when they have the ball.
D.C. United lays groundwork for new era
"We're trying to find ways to manage how we're giving up big chances at times," Marsch said. "A big emphasis this year has been on being more compact, not giving teams such opportunities to play through our press, and how we make sure that when we do press we all press together so there aren't gaps in our team and it's more difficult to play against us.
"We think that can make it harder to play through us, and we think that it means we can reward our press and counter-press more often to try and create more attacking options and expose teams when we have the ball."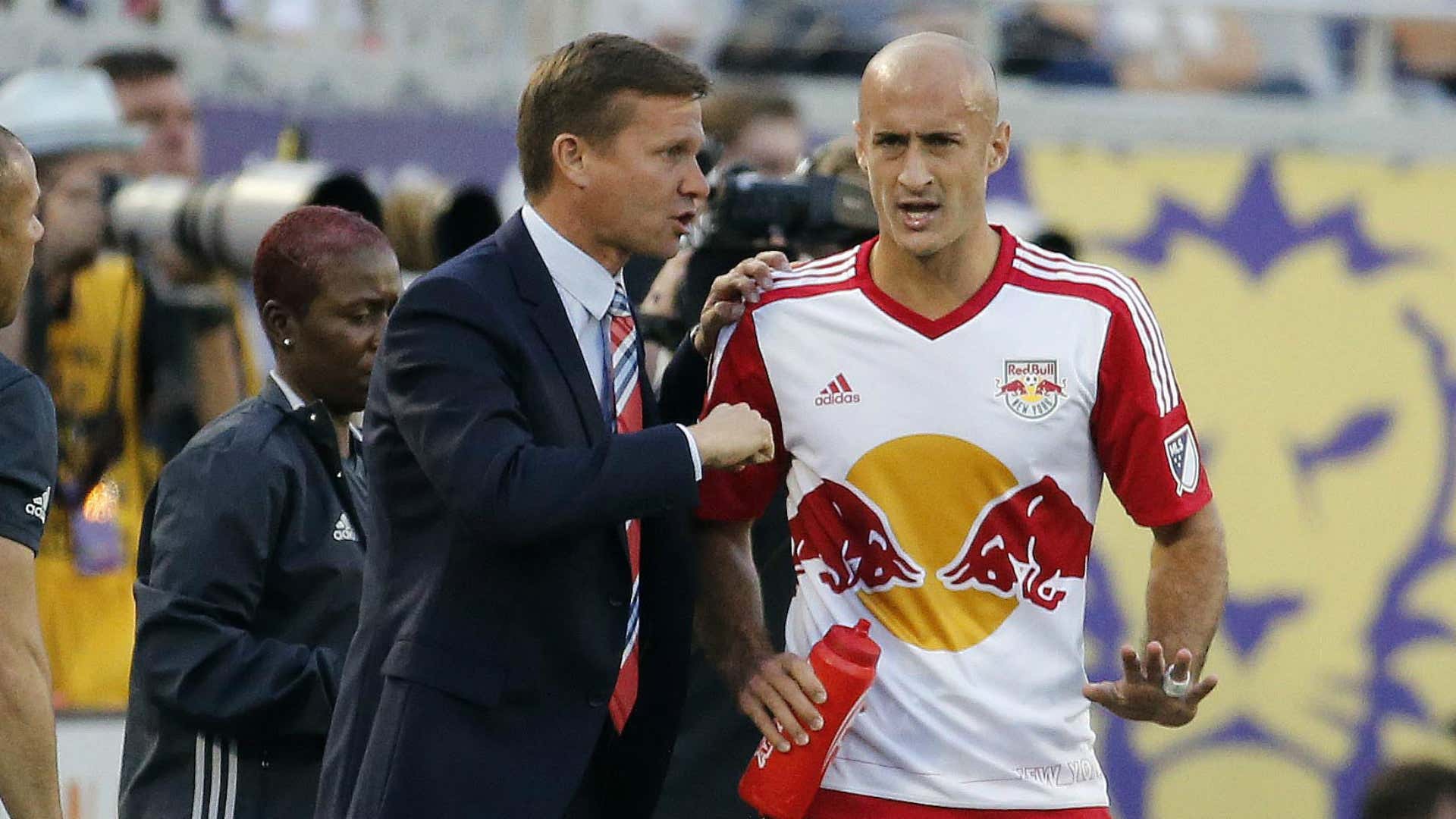 The Red Bulls' success in 2017 will depend in large part on how the team's defense comes together. Marsch will be hoping for more continuity from a unit that struggled to find a consistent set of defenders because of injuries and international call-ups. Aurelien Collin was one of the signings of 2016, but the Red Bulls are gambling on an untested center back to partner with Collin in Aaron Long, who helped lead Red Bulls II to a USL title last year, earning USL Defender of the Year honors in the process.
"We think Aaron Long is going to emerge this year as a regular starter," Marsch said. "We think he has a very high potential. He may have some growing pains early, but he's shown a lot with the USL team, and in the times he's played with us in the Champions League."
Marsch will be putting a lot of faith into some untested players in 2017, as well as a new system, and as risky as it all sounds, Marsch sounds just as confident as ever that he can help lead the Red Bulls to their first MLS Cup title. Last year's disappointment hasn't diminished Marsch's confidence, and even knowing just how much is on the line for the Red Bulls in 2017, March insists he's up for the challenge.
'Ultimately the coach is in charge so the pressure's on me," Marsch said. "It's my job to figure out how to make these guys winners."