McNamara's winner raises questions about why he isn't starting

Ives Galarcep
Apr 01, 2017 23:40 UTC +00:00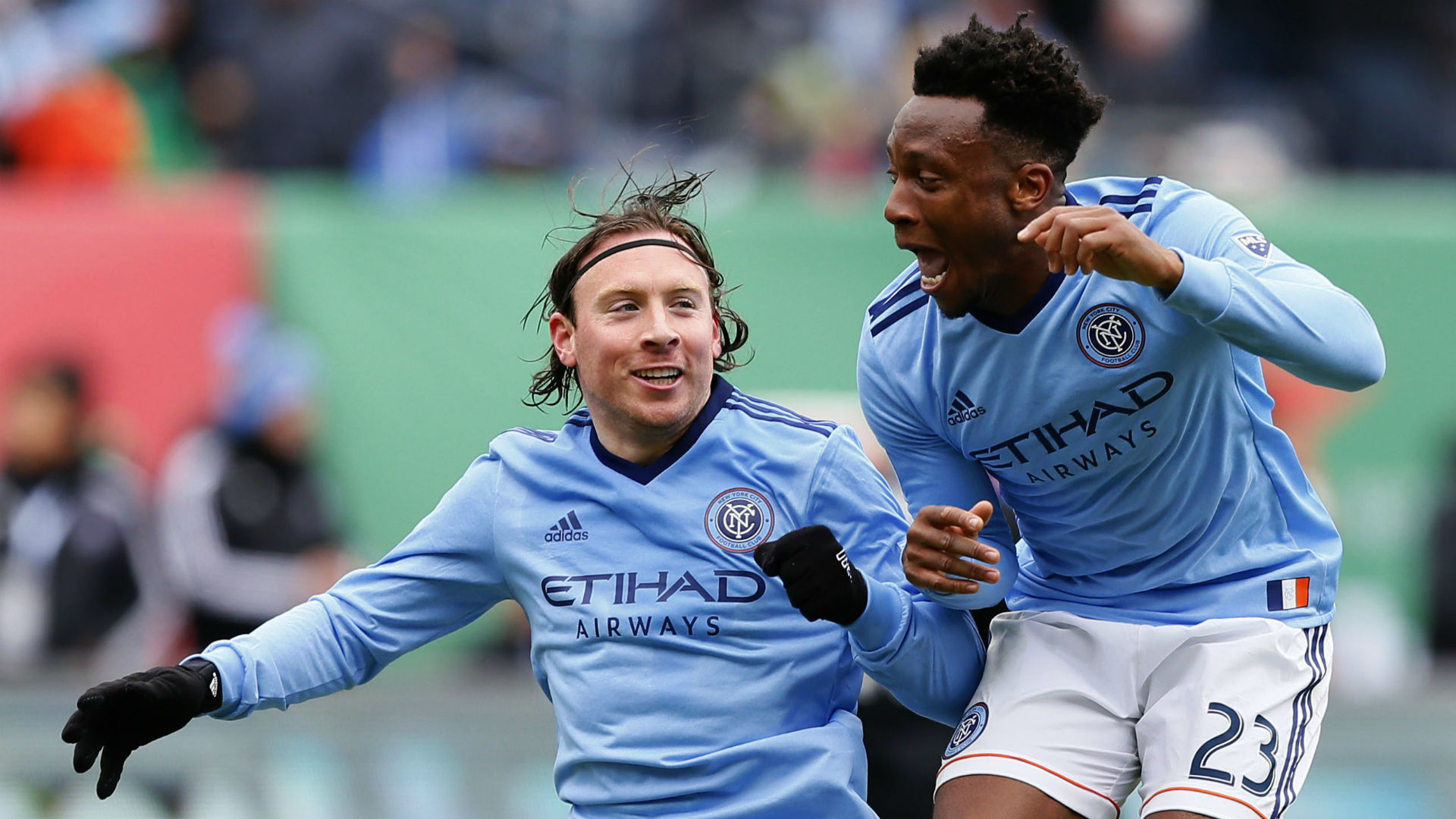 Noah K. Murray
BRONX, N.Y. — New York City FC's superstar players have their passionate fan followings. On Saturday at Yankee Stadium you could hear the cheers for Andrea Pirlo, and some distinctly Spanish-sounding chants for David Villa, but one fan favorite on NYCFC's roster that might surprise some is Tommy McNamara.
The pony tailed midfield magician won the hearts of NYCFC fans over the past two years with his hustle, heart and penchant for magical plays, be they long-range goals or highlight-reel passes. Last season, McNamara enjoyed a career year, stirring up talk of potential national team looks and a likely starting role in 2017.
WATCH: Schweinsteiger scores in debut
It hasn't quite worked out that way, with Patrick Vieira bringing in Rodney Wallace and Maxi Moralez as new starters, leaving McNamara on the bench, limited to late-game cameos. On Saturday, McNamara made the most of his minutes, coming off the bench to score the winning goal in a 2-1 come-from-behind victory against the San Jose Earthquakes.
"Whenever you're on the field, it's an opportunity, whether you're starting and if you're starting ten weeks in a row or if you're just coming off the bench and haven't played at all in the season," McNamara said. "It's always an opportunity, it's always a chance to make an impression with the coaching staff within the club, but the most important thing is to do whatever the team needs at the moment."
McNamara's goal, coupled with a subpar performance by Andrea Pirlo led to plenty of post-game questions about McNamara for NYCFC head coach Patrick Vieira, who lamented, "It looks like I have to start (McNamara) next week."
It is something Vieira should consider. Pirlo had a big part to play in NYCFC having to rally from behind. It was his terrible backpass that forced Sean Johnson into a rushed clearance attempt that Alexander Callens failed to deal with cleanly. Just seconds after his poor pass, Pirlo could be seen doing a poor job of closing down Earthquakes forward Marco Urena, who collected the ball and slid a shot past Johnson for a 1-0 San Jose lead in the sixth minute.
Pirlo connected passes well in his deep-lying role, but faded early in the second half, leading to the insertion of McNamara, who raced into the perfect position to finish off a beautiful passing sequence created by Wallace, Villa and Ronald Matarrita before the midfielder converted the final pass for the winning goal. It was his first strike of the year.
"You guys are just seeing the fact that Tommy put the ball in the back of the net, but from my side I see the buildup of that," Vieira said, sounding very much like a coach trying to calm the hype about McNamara's contribution. "I see the touch of David (Villa), and the collective play of (Matarrita) and Tommy was in the right place at the right time, with the quality and the strength to put it in the back of the net."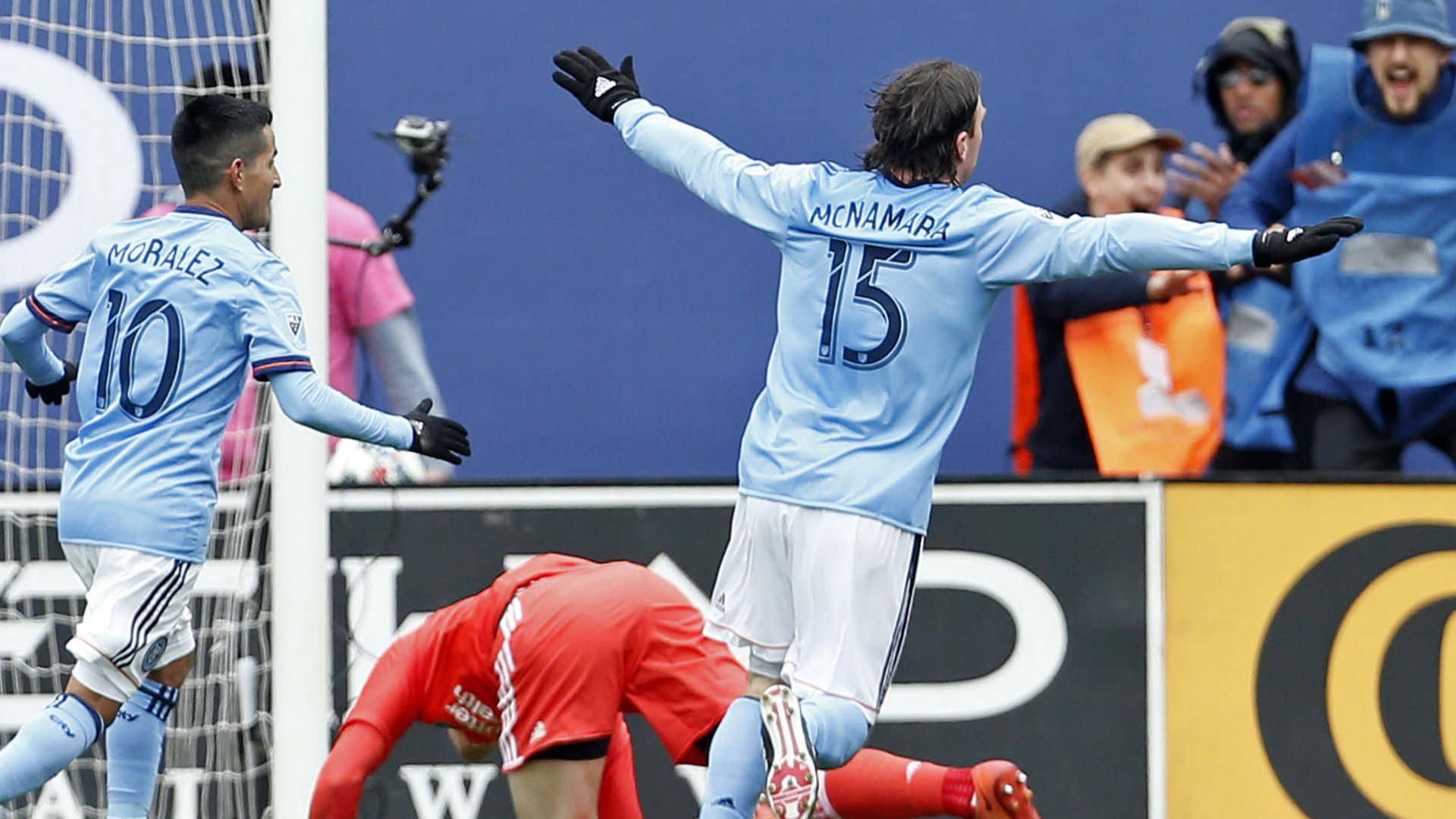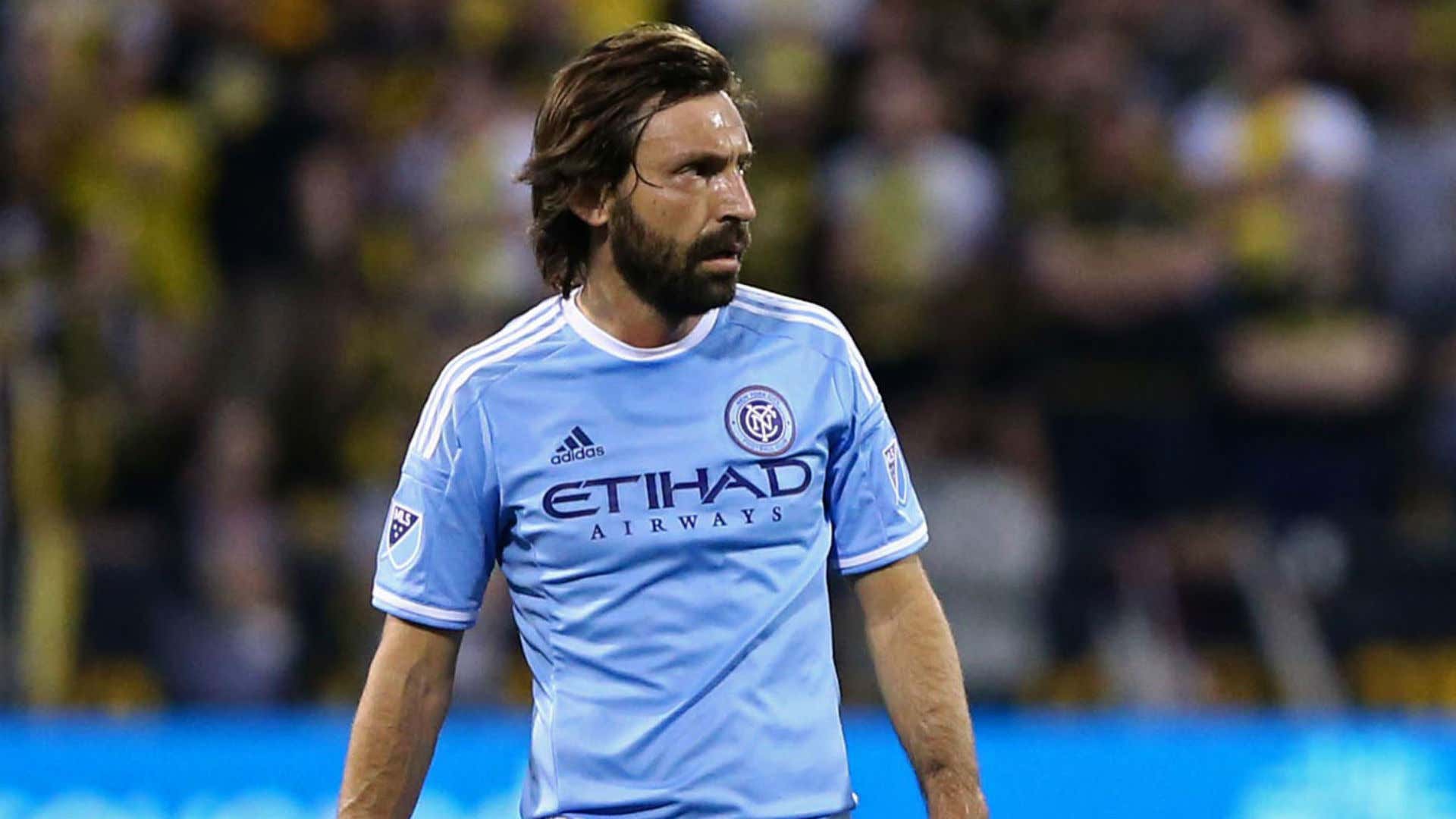 Vieira disagreed with the characterization that he replaced Pirlo because the Italian star wasn't playing well, though the switch for McNamara did appear to provide a clear infusion of energy in a second half when NYCFC struggled to take control.
"I made the decision to take off Andrea, it's not because he was having a bad game, I thought he was playing quite well," Vieira said. "In the first half he was managing to get on the ball and to dictate our game, I just wanted something a little bit different, which is why I changed Andrea for Tommy, and it went in the right way. This is part of a coach making a decision. It was a tough one to make because Andrea was having a good game."
McNamara played in a more advanced role than Pirlo did upon entering and was effective, completing all nine of his passes in the attacking half of the field and also providing nearly as many key defensive plays (four) as Pirlo did (five), in less than half the time.
McNamara's efforts were impressive to see from a player who has been relegated to a reserve role. Vieira made it clear that the demotion hasn't stopped McNamara from working hard, and if anything, it has motivated him to do even more.
"I always love Tommy, not just the player, but the person," Vieira said. "He has been a professional, a good professional. His work ethic in training hasn't changed at all. Even more, he wanted to show me that he deserves to be on the field, and that's what I like, and what I appreciate about him. Tommy, like all the other players, wants to be on the field. Tommy, Fred (Brilliant), R.J. (Allen). This is how we will build a really successful football team and football club.
WATCH: Pirlo makes feeble effort on goal conceded
"Players need to understand that, yes, it's tough, it's difficult, but it's a competition at the end of the day," Vieira said. "Wrongly, or rightly, I have to make a decision. Sometimes I make it right, sometimes I make it wrong, but Tommy's attitude has been fantastic, it's been really good."
McNamara faces a daunting task to break into the lineup. Pirlo is entrenched as a starter, with Alex Ring providing the support and coverage in defensive midfield to allow the Italian to focus on distribution and linking the defense to the attack. It is clear Pirlo can only cover a fraction of the ground that he used to, but his passing can still dictate tempo, and a front four of Villa, Wallace, Jack Harrison and Moralez provides plenty of attacking firepower.
With Pirlo turning 38 in May, and highly unlikely to play all 34 matches this season, McNamara should have his opportunities to start, but for now he looks destined to serve as a super-sub option for Vieira. All McNamara can do is keep making an impact with his opportunities until Vieira has no choice but to find a way to get him into the lineup.