Liquor store-sponsored amateurs put scare in D.C. United
Thomas Floyd
Jun 14, 2017 15:35 UTC +00:00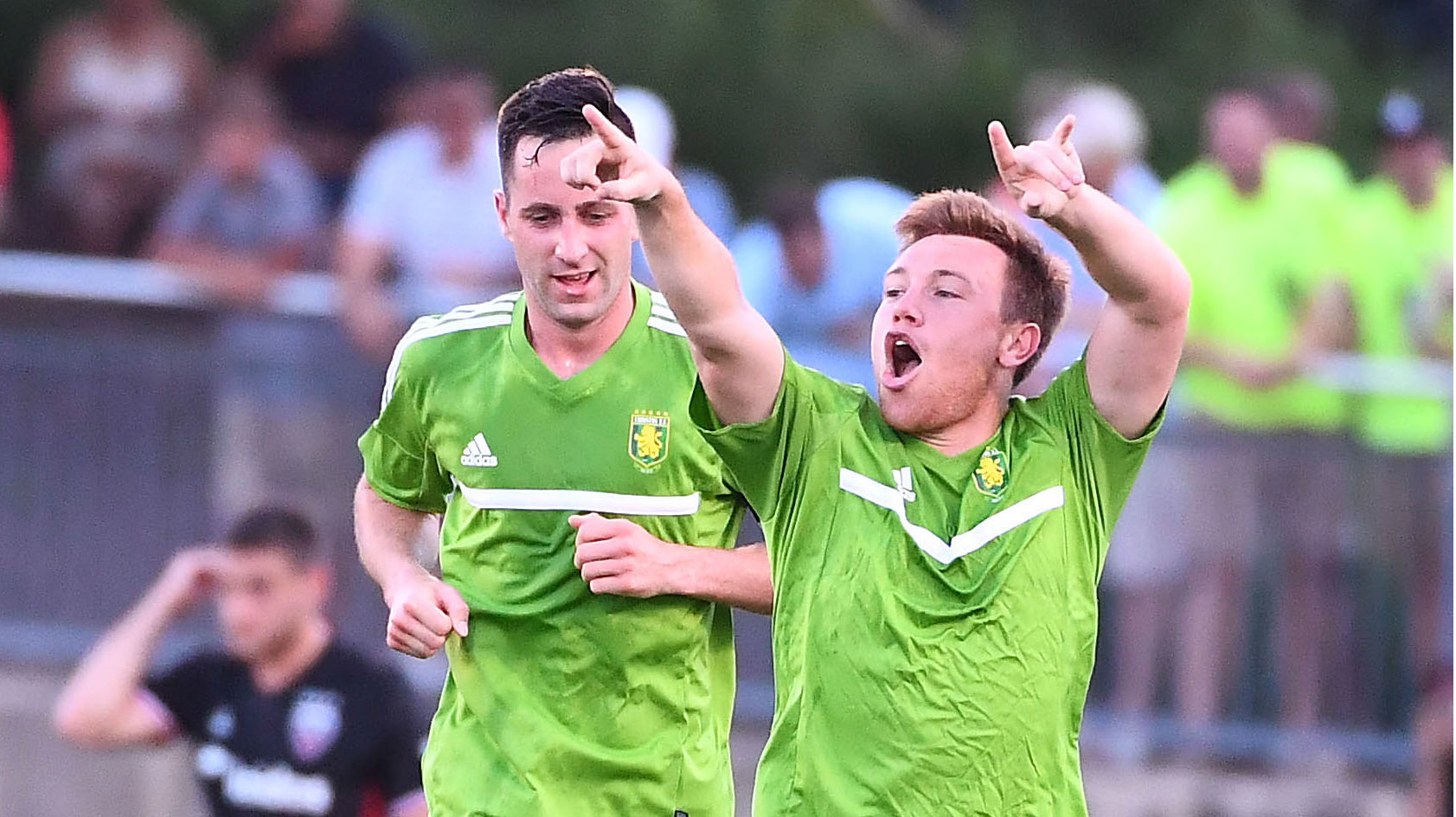 BOYDS, Md. — When D.C. United took the field for its U.S. Open Cup clash Tuesday, the reserve-heavy side still featured a former MLS Defender of the Year, a Costa Rica international, two U.S. national team prospects and the tournament's all-time leading scorer.
As for United's opponent? Christos FC countered with a starting lineup including a plumber, an X-ray technician and a loan officer.
U.S. third in Hex after favorable results
As Christos midfielder Cody Albrecht addressed the media postgame, his mind already was shifting to back to reality, when he would report for work at defense contractor Northrop Grumman come early Wednesday morning.
"I will be [there] at 7:30," Albrecht said. "Pray for me."
That's just life for Christos, an amateur club headquartered out of a Baltimore liquor store. By ousting the second-tier Richmond Kickers and fellow amateur side Chicago FC United last month, Christos became the only non-professional club to make the last 32 of this year's Open Cup.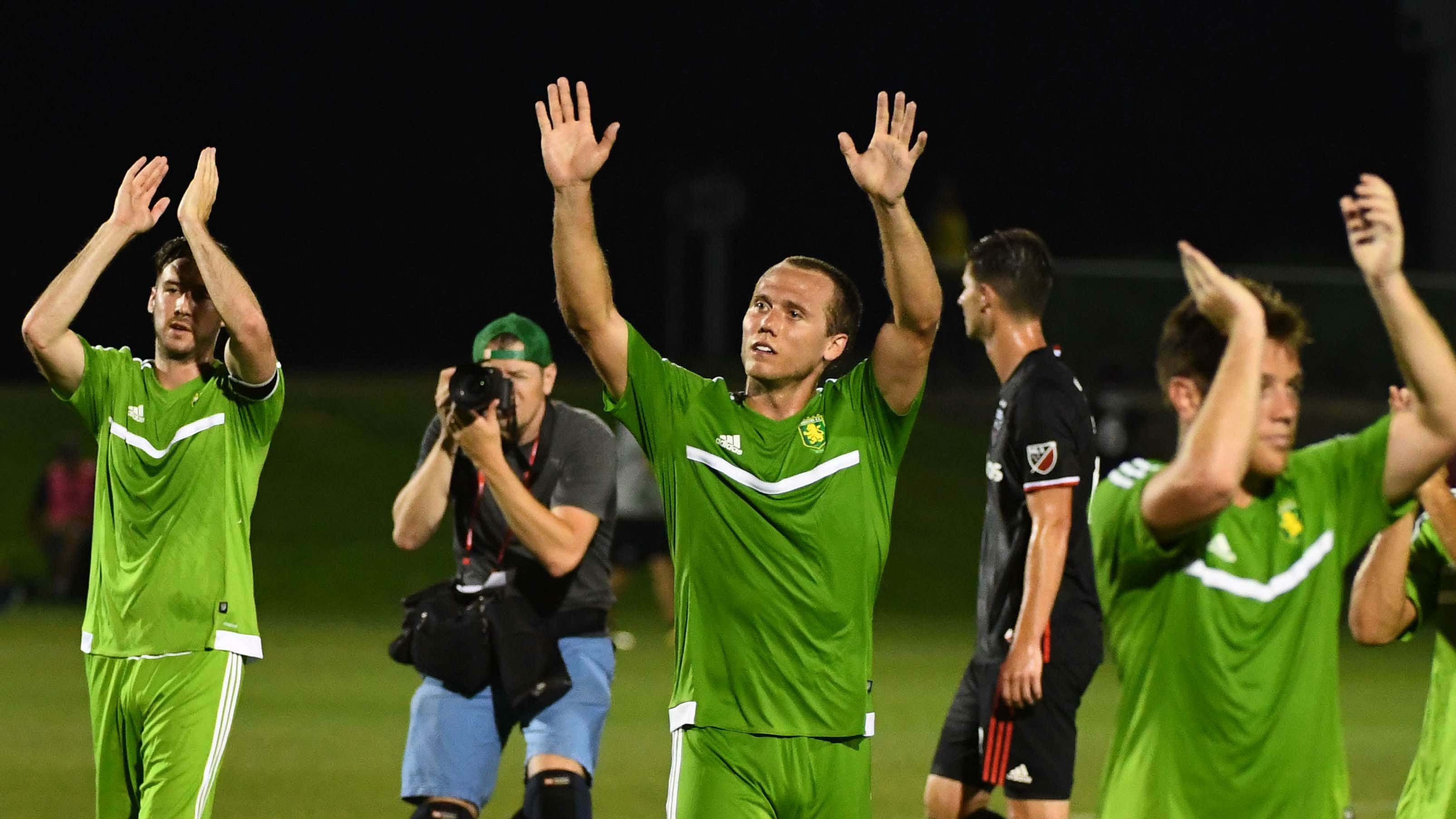 The Maryland SoccerPlex is a modest venue, tucked amid farmland some 30 miles north of United's typical home at RFK Stadium. But the 5,286 fans in attendance — many of whom were sporting Christos green — made for a raucous atmosphere as the amateurs netted a sensational opener and kept the score level deep into the second half before succumbing to a 4-1 defeat.
"To get the press we've gotten, have guys doing interviews after their day jobs, it's been a lot of fun for us," Albrecht said. "Being a Cinderella story, and having all of the support from Baltimore, was awesome."
No matter the final result, Christos gave their local fans — along with a cult following that developed nationwide — a moment to cherish in the 23rd minute. Standing over a free kick 20 yards out, Christos midfielder Mamadou Kansaye shocked the SoccerPlex by curling a left-footed effort over the wall and past United goalkeeper Travis Worra.
"I just thought, 'This is our one shot,'" Kansaye said. "Just put it on target and see what happens."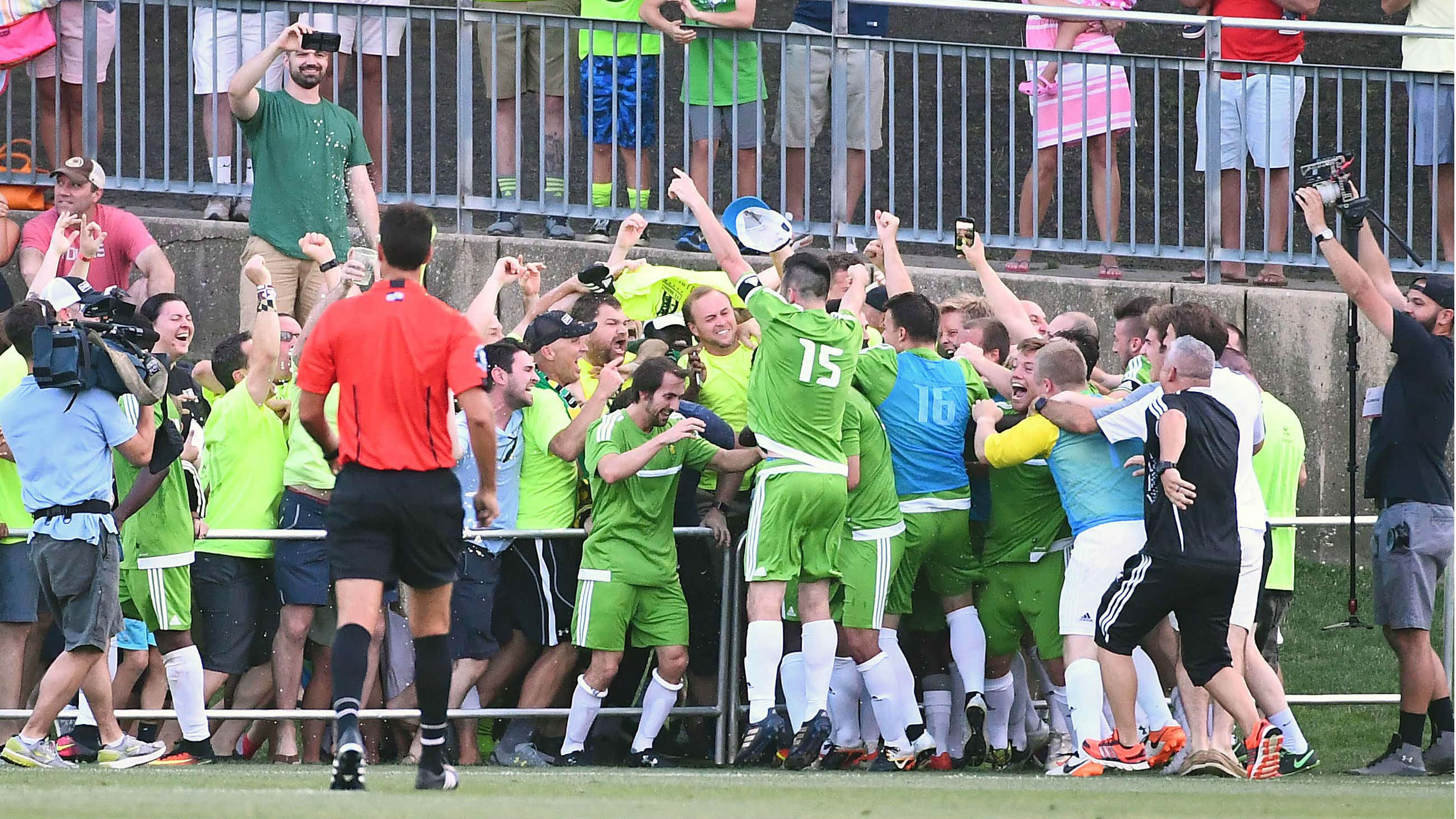 First goal of @ChristosFC vs. @dcunited game. Christos with first score but couldn't hold on- @dcunited with 4-1 victory. @fox5dc pic.twitter.com/rkU2nezUAa

— Will Cockey (@willcockey) June 14, 2017
Christos' roster features a slew of onetime college standouts — including former MLS draft picks Levi Houapeu and Pete Caringi III — but the club rarely practices, and its league allows seven substitutions per match.
So while Christos managed to hang with the four-time MLS Cup champions after Julian Buscher's 35th-minute equalizer, the upset attempt unraveled as the amateurs' legs faded. After Lloyd Sam scored the go-ahead goal in the 81st minute, Buscher added his second and Ian Harkes capped the scoring with the final kick of the game.
"We've never gone in saying, 'Hey, we can't play with somebody,'" Christos co-coach Bryan Bugarin said. "It was, 'How long can we last fitness-wise?'"
Ultimately, United's skill and endurance proved decisive. Yet even the D.C. supporters' groups found themselves belting out chants of "Christos" after the final whistle.
"If I was a Christos fan — which I kind of am, I think we all kind of are — that goal is a great moment," United coach Ben Olsen said. "They have a lot to be proud of."