CSL
Lavezzi facing racism backlash following controversial pose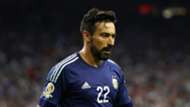 Ezequiel Lavezzi is facing a serious backlash from fans after seemingly attempting to impersonate a Chinese person during a commercial photo shoot for Hebei China Fortune.
'I'd love to see John Terry in China'
In an official promotional photo recently released by the club, Lavezzi is seen smiling and making an offensive facial expression whilst donning the club's red tracksuit.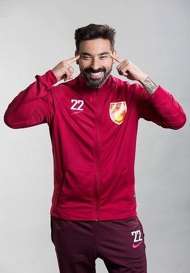 The image was immediately pounced upon by Chinese fans and the reactions have not been kind, with some calling for the Argentine to leave the country immediately.
Others have questioned why the club themselves allowed the image to be released at all, while some have gone as far as comparing the gaffe to that of Nikolas Anelka, who left West Brom in disgrace in 2014 for celebrating a goal with a 'quenelle' – an alleged inverted Nazi salute.
At present, it is unknown what action the player will face, if any, as neither Lavezzi or Hebei Fortune could be reached for comment on Sunday.