Acosta double showcases offseason growth, U.S. national team potential

Jon Arnold
Feb 24, 2017 13:52 UTC +00:00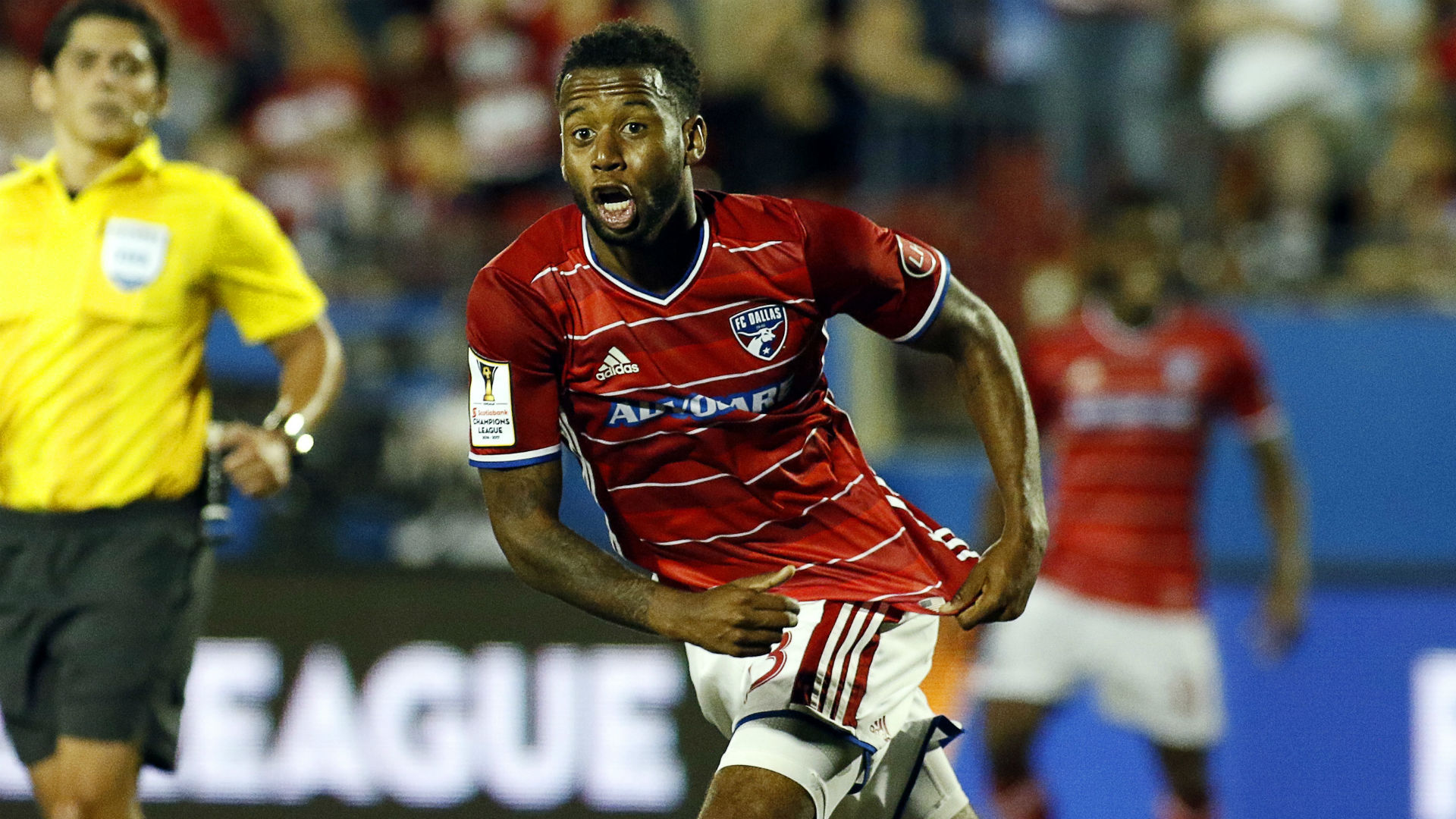 FRISCO, Texas — Kellyn Acosta didn't have much down time in the winter between FC Dallas' playoff exit in mid-November and a call-up to the U.S. national team in January, but he made good use of the time he had.
In his first match back, the central midfielder scored twice - his first multi-goal professional game - to help FC Dallas to a 4-0 romp over Arabe Unido in the first leg of the teams' CONCACAF Champions League quarterfinal.
MORE: FC Dallas crushes Arabe Unido
It all but guarantees FCD passage into the final four of the competition as the club chases the hope of becoming the first MLS team to lift the continental prize in its current format.
"In the offseason, I sat back and reflected on last season, where I had a lot of chances but I didn't capitalize," Acosta said after the match. "The coaches stressed on me to hit the frame. Good things happen when you hit the frame. Both my shots were on target and I was able to capitalize. So, hopefully teammates keep finding me in good spots, and hopefully I can keep capitalizing."
The 21-year-old is underselling himself a bit. His goals in the victory were hardly simply whacking it on frame and hoping for the best. The first goal was a bit of beauty that Acosta curled into the upper 90.
GOAL @FCDallas, KELLYN ACOSTA No. 23 | FC Dallas @ArabeUnido_ #SCCL#SoyAficionado pic.twitter.com/q9HxfrNoBV

— CONCACAF (@CONCACAF) February 24, 2017
His second goal wasn't bad either, with Acosta taking the ball atop the box, turning, sizing up his angle and scoring before running over to celebrate with the substitutes warming up.
Athleticism has never been an issue for Acosta, but the double Thursday hints at a player who is becoming more well-rounded. With the hard-nosed Carlos Gruezo next to him in the midfield, Acosta has the freedom to journey forward in the FCD attack. Those skills are still developing, and the versatile Acosta struggled when asked to play No. 10 on occasion. Yet as his pair of goals showed, there is plenty of attacking capability in the FCD homegrown's tool box.
"Kellyn is maturing, for sure. I can see in his game a little bit more composure in the last third," FC Dallas coach Oscar Pareja said. "When he had those two options, I thought he took one, two seconds more just to think about what he was going to do. I see a very mature guy that still needs to be polished, and he knows. But I think not just this league but this country has a phenomenal player right there."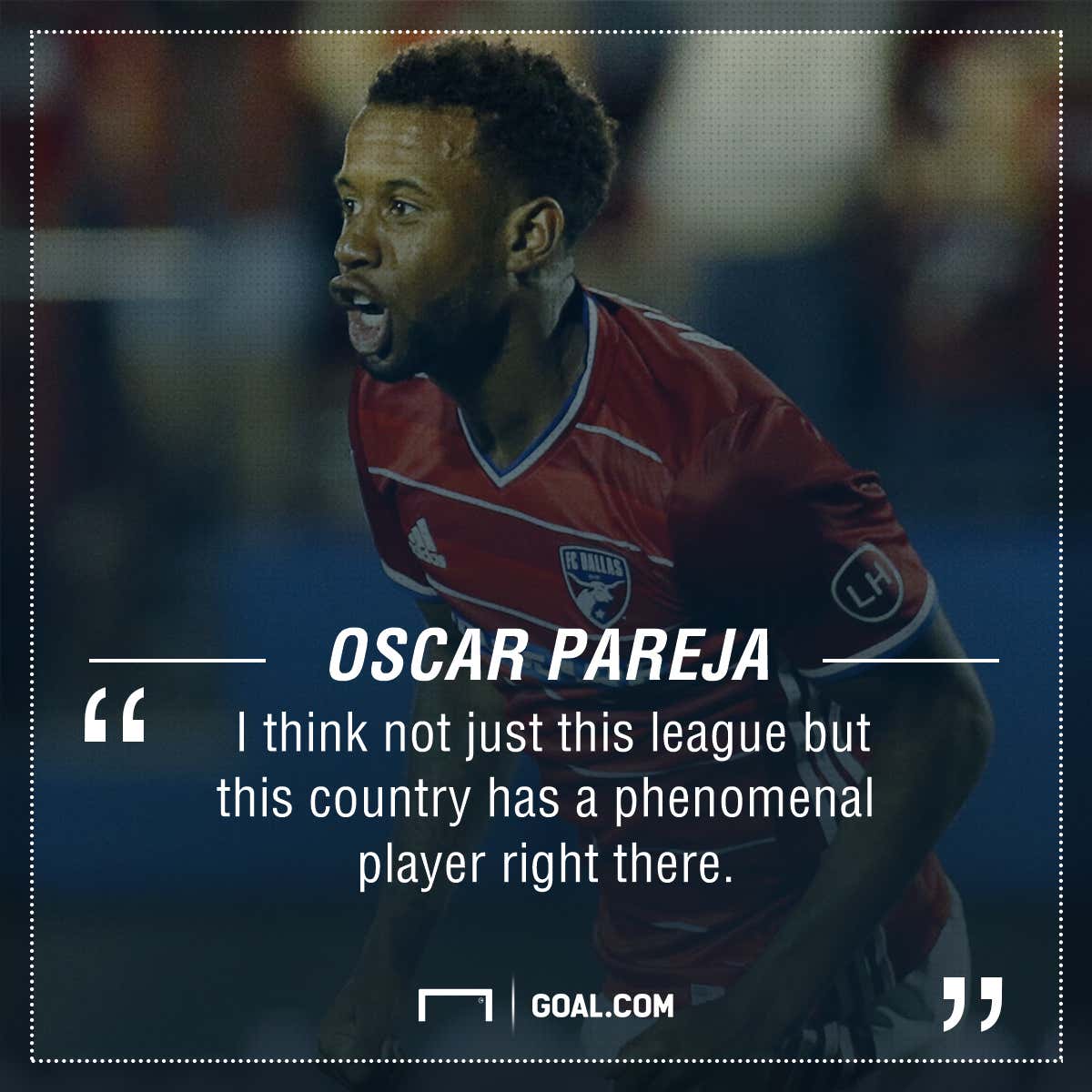 Acosta has four caps at the senior level after several years as a regular with U.S. youth teams. Previous manager Jurgen Klinsmann and his staff looked at Acosta as an option at outside back, but new coach Bruce Arena called in Acosta as a midfielder, where he plays with FCD.
The experience the Plano, Texas, native is now gaining in the CCL could help him going forward as he builds his case for a call-up for this year's Hex matches.
"Playing against these teams, just like an international they're from the CONCACAF region. We're going to be playing against some of these guys that play in Panama or wherever," he said. "I think it's a good test for myself to see where I stand against those guys. I thought I did pretty well and held my own. It's a different style of play rather than playing in MLS, but I thought collectively we did a great job."
Whitecaps hold CCL edge over Red Bulls
And though a knock ruled him out of the United States' winter friendly matches, his contributions in January camp didn't go unnoticed.
"Kellyn Acosta was injured and had to leave a little bit early, but I was really impressed with him," San Jose Earthquakes forward Chris Wondolowski told Goal earlier this week. "I think he's going to be a great player."
There's now even more evidence to back up the belief that Acosta will be great, and though the midfield depth chart for the national team is crowded, Acosta is doing his best to work his way in. 2017 could be a big year for the midfielder, perhaps thanks in no small part to the offseason work he put in. Currently, though, he's moving on to the next task in front of him - putting the finishing touches on a quarterfinal series his team currently has a 4-0 stranglehold on and maybe even scoring a few more goals.
"That's the next step for me. I feel like I'm finding myself in good spots, but sometimes I am more passive, I look for that pass," said Acosta, bringing up a moment in the match that could've led to a hat trick but instead saw him pass to a teammate. "I think that's where I need to be more selfish in that aspect," he continued, "but overall I thought it was a good result by us and I was happy to get two goals."