Hector Herrera says he's happy at Porto as transfer rumors swirl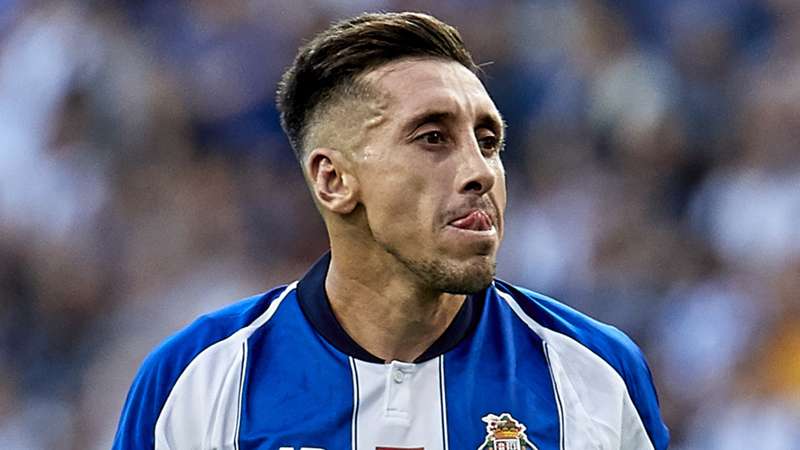 Getty
While rumors continue to swirl about his exit from Porto, Mexico midfielder Hector Herrera says he's happy in Portugal and would be open to staying with the club longer.
Herrera played all four of Mexico's matches at the World Cup but is back in training with his club ahead of the Supertaca on Aug. 4 against Aves. With the 28-year-old's contract expiring in the summer, the time seems right for him to make a move to a new club. Inter, Real Betis and Fulham are some of the clubs who reportedly have made inquiries about bringing in Herrera, who has a €40 million (£35.5m/$47m) release clause. Despite that, Herrera insisted he's enjoying life
"People often ask me if I'm leaving FC Porto, and, like I've told the directors and the coach, my head is here," he said after a scoreless draw in a friendly against Newcastle United. "I have also been saying that, when the day to leave comes, it will be because the chairman doesn't want me anymore or because the coach or directors decided to sell me.
"Then, it will be time to think about something, but for now I'm here and I'm happy to be back with my teammates, my coaching staff, and to return to the Estadio do Dragao. It's always a joy to play here. Now we need to keep a strong mentality and think of titles."
Porto's Mexican legion will be smaller this season. Defender Miguel Layun moved to Villarreal on a long-term deal after spending the latter half of last season on loan with Sevilla. Center back Diego Reyes is a free agent and has been linked with clubs all over Europe. However, with Herrera potentially staying on and Jesus Corona ready for another season with the Dragons, there will still be reasons for El Tri fans to tune in and watch the club's title defense.
"The team is ready for what's coming. We did make great efforts to be good next Saturday," Corona said. "The new players are to discovering what it is to love FC Porto, and we will continue to work for that. Vacations were good, but now we have to work."