'A true pro' - Zusi takes right back evolution to Sporting KC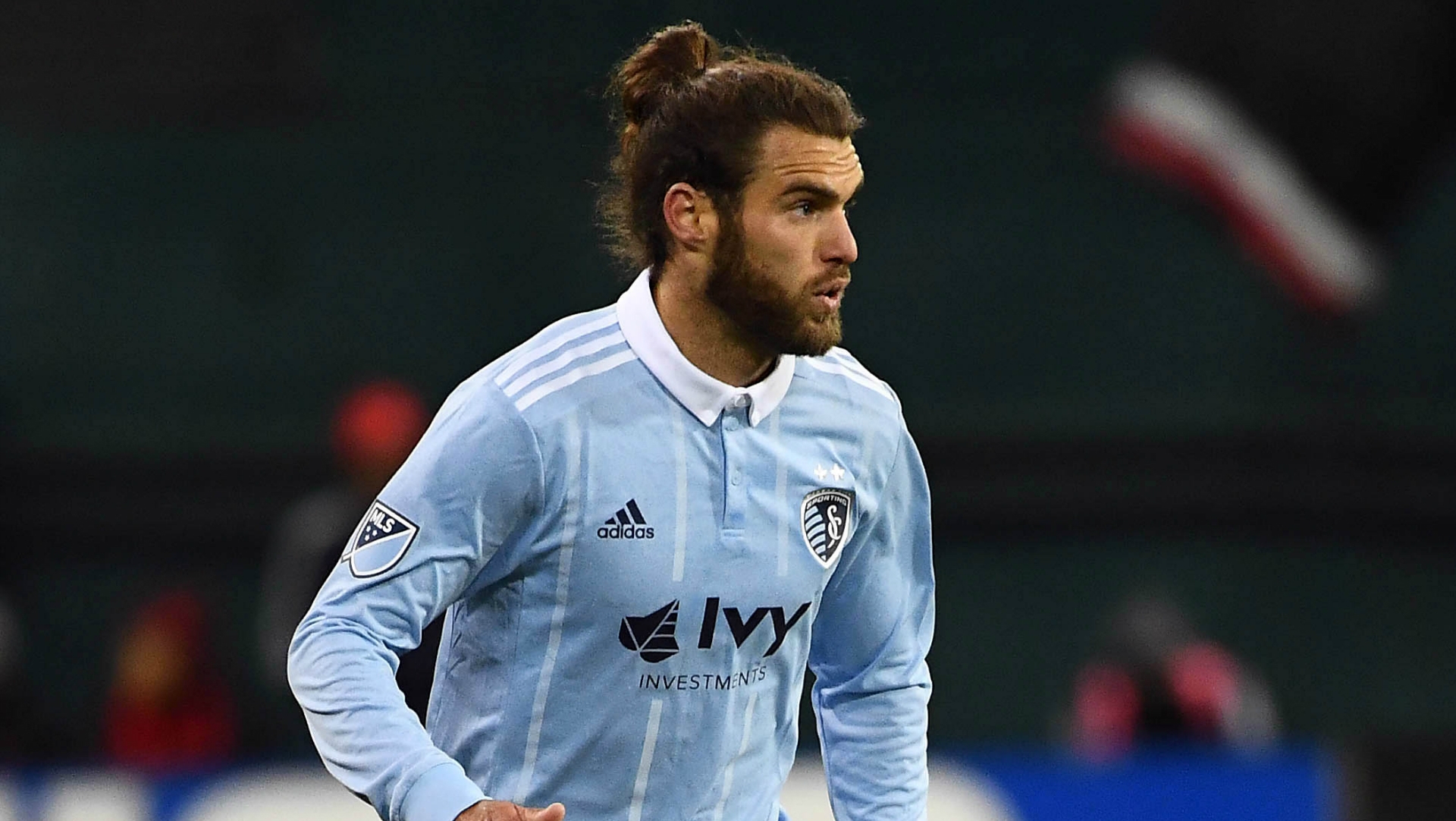 Brad Mills
WASHINGTON — Graham Zusi doesn't necessarily identify himself as a right back. Not yet, at least.
But after starting a pair of friendlies there for the U.S. national team this winter, Zusi went 90 minutes at the position in Sporting Kansas City's 0-0 draw with D.C. United to open the MLS season.
WATCH: Dempsey scores in return
To Sporting KC coach Peter Vermes, Zusi remains an option as a winger or central midfielder. Yet it's apparent the 30-year-old has real appeal as an overlapping right back in Vermes' 4-3-3 system.
"Talking with Peter, I think in his mind I'll probably be playing a bit of both," Zusi told Goal. "Positions aside, I think my versatility getting up and down the field and providing attack as a defender is what Pete's looking for."
After playing a handful of matches at right back last year — most notably a draw with the LA Galaxy that caught the attention of now-U.S. coach Bruce Arena — Zusi sits atop the Sporting KC depth chart at the position as 2017 kicks off.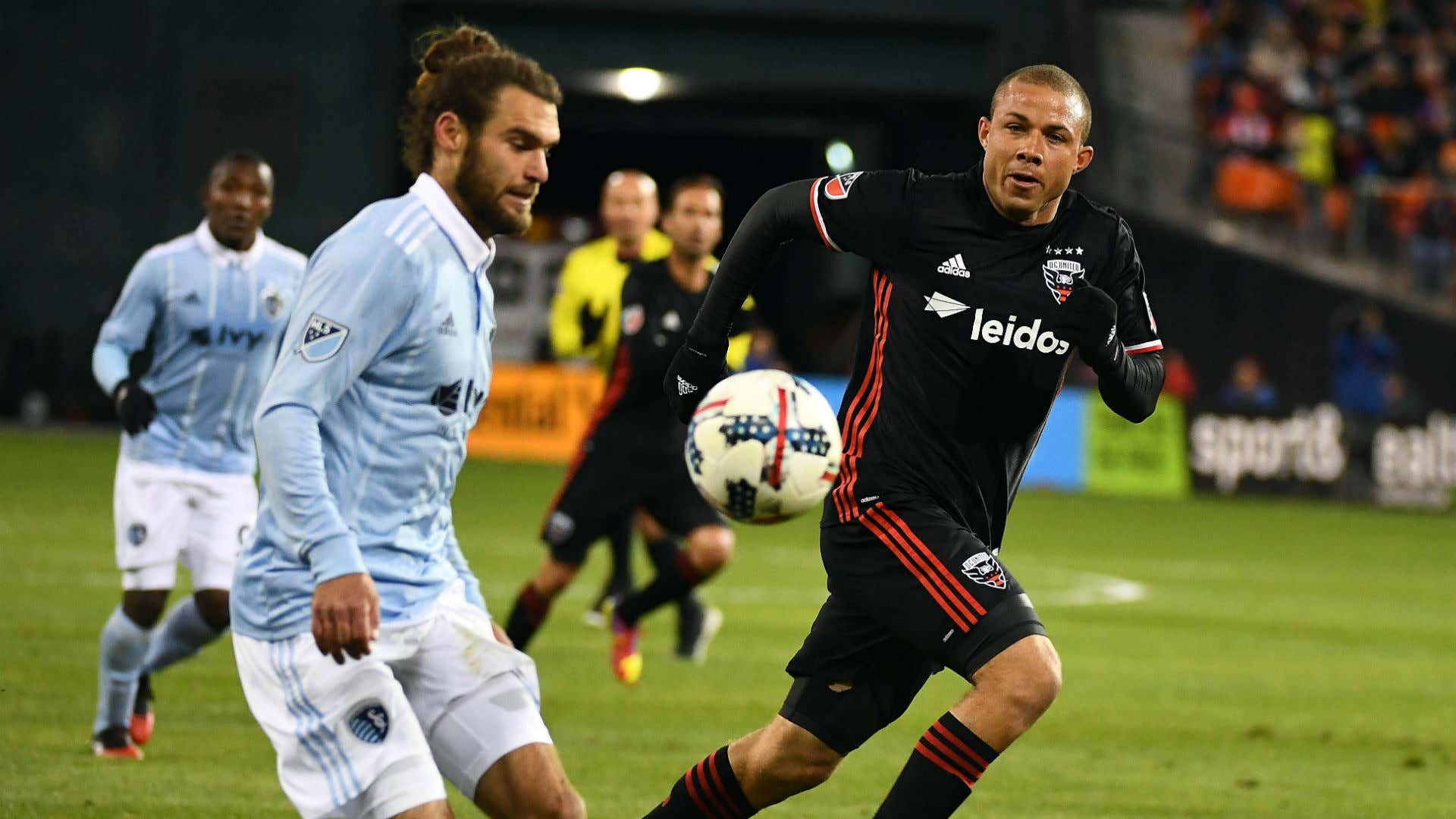 Matched up with Patrick Nyarko on Saturday, Zusi did well to hold the crafty winger in check while jumping into the attack. With Jimmy Medranda — Sporting KC's regular left back last year — also lined up on the right flank, Zusi had sound defensive cover whenever he decided to venture forward.
"I told him, I thought the second half his 1v1 defending was tremendous on Nyarko," Vermes said. "What Graham does so well is first off he has a great mentality no matter where you put him. He anticipates things tremendously. There were times where he stepped in front, he cut off passing lanes, he won the ball and was putting us on the counter quickly.
"And then he also can do something with the ball after that — it's not like he wins it and just boots it away. He finds the next layer to play to. ... If I were to play him at wing or play him in the middle of midfield, you would see a lot of the same stuff. He's a true pro."
Zusi's emergence at the position is bad news for Saad Abdul-Salaam, who made 30 appearances as Sporting KC's first-choice right back last season. But putting Zusi in the back makes room for another attacking weapon on a team that scored the fourth-fewest goals in MLS last season.
After notching at least five goals and seven assists every season from 2011 to 2014, Zusi combined to record four goals and nine assists over the past two years. In embracing a shift to right back, he is finding a way to to extend his influence for club and country as he enters his 30s.
WATCH: Torres scores for Houston
"He's a talented player, so he can play anywhere," defender Ike Opara said. "He understands the game, and he's got all of the tools to play whatever position he's put in."
Newcastle's DeAndre Yedlin figures to be the first choice at right back when the U.S. resumes World Cup qualifying with crucial matches against Honduras on March 24 and Panama on March 28. Eintracht Frankfurt's Timmy Chandler is suspended against Honduras, however, leaving the U.S. in need of a backup.
In delivering a sturdy performance at RFK Stadium on Saturday, Zusi continued to stake his claim to that role come late March.
"You know that's just around the corner," Zusi said. "For the most part, you have to focus on what's at hand. Right now that's club ball. For us to come in here and get a point on the road, that's a good thing."