Gaming
Fantasy Football: Cavani leads the line of World Cup sleepers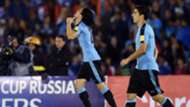 There are a lot of high profile stars that will be heading to Russia soon. Lionel Messi, Cristiano Ronaldo, and many more will dominate headlines in both the build up to, and during the World Cup. Obviously the Fantasy side of the football world is not immune to the profile and coverage of these stars causes. The prices and ownership percentages of the games elite all soar as people clamber to boast having the best in their squads.
This mindset is not necessarily wrong. It's understandable that you would want the best players in your team but, in Fantasy, it's often better to prioritise value over quality. There are some players that look worth their hefty price tag, like Ronaldo's £8.2m, but today we're going to look at the other side of that coin.
With so much money and attention being spent on superstars, many good players can be had for a relatively low cost and ownership. We have included 11 players in this article who fall under these categories but don't feel limited by them. There are over 800 players in our game this summer an plenty of great options among them. Remember, picking the right sleepers can be the difference in you winning your mini leagues or some of the fantastic prizes on offer!
GK: Jordan Pickford - England, £5.8m, owned in 4.93% of teams
DEF: Victor Moses - Nigeria, £5.8m, owned in 3.81% of teams
Moses has been a reliable Fantasy asset for Chelsea over the past couple of years, amassing an impressive 28 clean sheets since. Before that, he played as a winger and that's what makes him such an interesting option in the World Cup game. Moses still features as a winger for his national team, having played there in all four of his starts during qualifying. With the attacking threat he poses (3 goals and an assist during qualifiers), and the fact that he would earn an extra five points for any clean sheet, Moses is likely the best OOP (out of position) player headed to Russia.
DEF: Miguel Layun - Mexico, £5.5m, owned in .92% of teams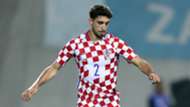 DEF: Sime Vrsaljko - Croatia, £5.8m, owned in 1.46% of teams
MID: Dries Mertens - Belgium, £7.1m, owned in 2.58% of teams
The Napoli man is somehow still flying below the radar despite putting in fantastic performances for Belgium en route to the World Cup. He managed five goals and six assists, with only Romelu Lukaku and Thomas Meunier being part of more goals for the Red Devils. This is even more impressive considering the fact that Belgium had the third best attack of all the teams that qualified for the World Cup. There is a slight chance of rotation but, if Roberto Martinez's men keep up their scoring ways, two starts from Mertens could well be just as good as three from other options.
MID: Paulinho - Brazil, £6.7m, owned in 3.21% of teams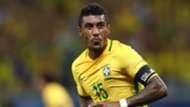 We discussed Paulinho previously here.
MID: Mile Jedinak - Australia, £5.6m, owned in .41% of teams
This inclusion may surprise some but Jedinak could be one of the best values on offer in the Goal game. The easy comparison for him would, funnily enough, be the player that replaced him at Crystal Palace: Luka Milivojevic, who was the third best value in our Premier League game almost exclusively off the back of his penalty goals. Likewise, Jedinak scored six goals, second most for Australia during qualifiers, and five of them came from the penalty spot. Now, you certainly cannot guarantee that the Aussies will get penalties but, considering his price and ownership, he's definitely a worthwhile gamble.
MID: Son Heung-Min - South Korea, £6.8m, owned in 4.92% of teams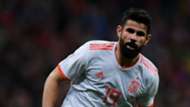 FOR: Diego Costa - Spain, £7.8m, owned in 3.26% of teams
FOR: Edinson Cavani - Uruguay, £8.0m, owned in 4.78% of teams
Who do you think had the most goals for Uruguay during qualifiers? It wasn't Luis Suarez. In fact, not only did Cavani lead his national side in goals, but he scored more than any other player in South American qualifiers. He racked up an impressive 10 goals in 15 starts and his 0.67 strikes per game lies almost perfectly with his five-year average (0.69 per game), so this is certainly no fluke. Add the fact that Uruguay will not face a top 20 defence in the group stages and Cavani looks an elite option in the World Cup game.
FOR: Olivier Giroud - France, £7.3m, owned in 3.39% of teams