Cristian Colman settling in with FC Dallas after long-awaited arrival

Jon Arnold
Feb 01, 2017 13:42 UTC +00:00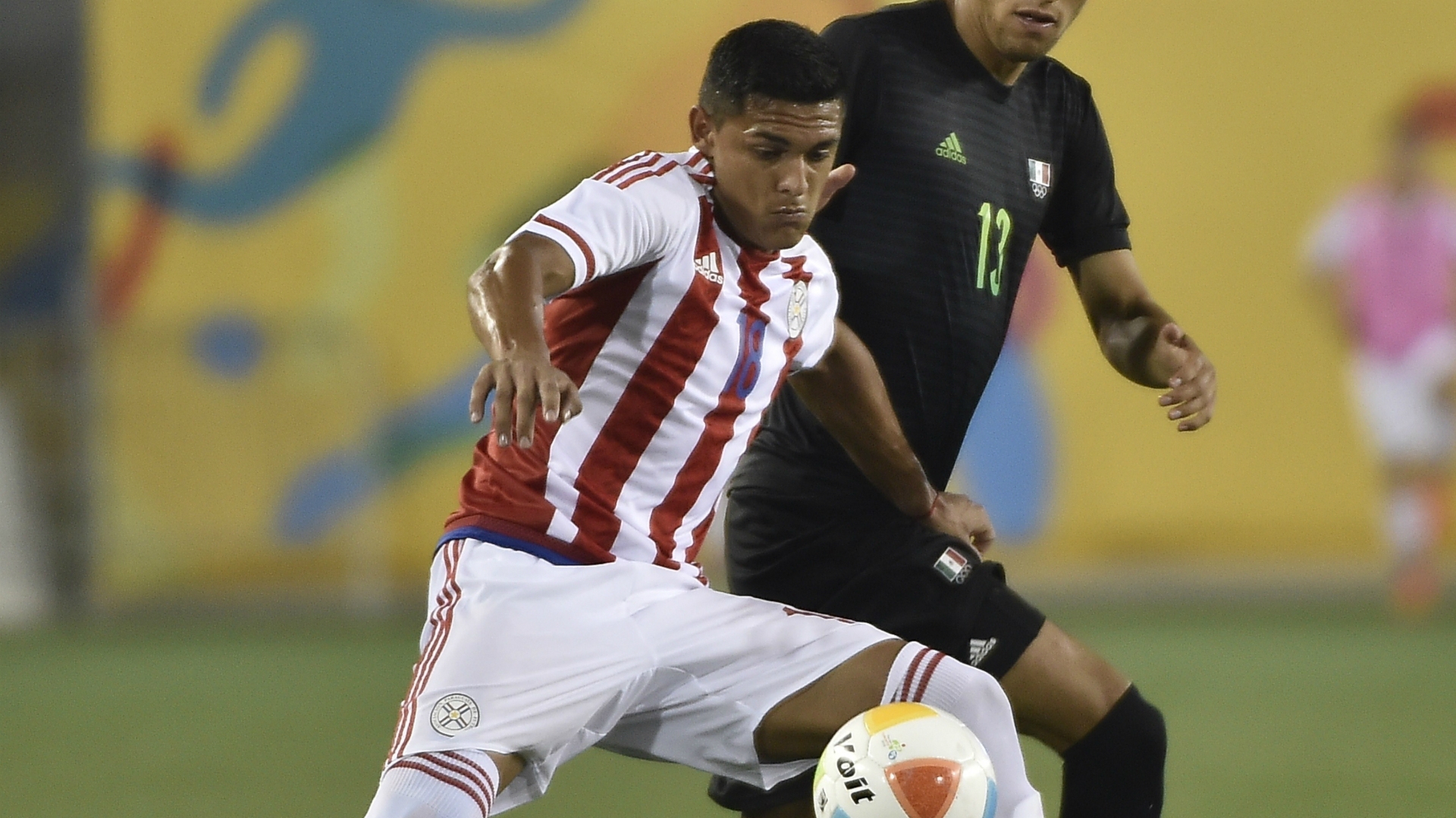 FRISCO, Texas — FC Dallas technical director Fernando Clavijo called signing Cristian Colman "probably the most stressful signing I've had with the team," but the process wasn't so bad for the forward himself.
The Paraguayan arrived in Texas on Sunday and is beginning to integrate with the club as it continues its preseason preparation with an eye toward a CONCACAF Champions League quarterfinal against Arabe Unido. While he's now an MLS player, there was plenty of doubt that the forward would leave Nacional for another South America club rather than join FCD.
Twelve cities submit MLS expansion applications
"There were a lot of rumors that I was going to Sao Paulo, to Gremio, other clubs. I just stayed calm," Colman said in his first interview since arriving. "I talked a lot with my people during this time. I'm really pleased to be here, getting ready for the season."
While Colman was calmly chatting with his agent, Dallas was going through a negotiation process that would end with it paying $2 million to bring him in, the largest transfer fee in club history. Finances aside, Colman said he's happy to be in the U.S., where the game "is processing a lot and is very competitive."
"It's first a credit to Major League Soccer to know that players are opting to be part of this league instead of going to some other recognized places," FCD coach Oscar Pareja said. "Secondly, it's great for the club to see how a player with that caliber choose us among some other good options and some teams that have more than 100 years of history."
Day one is in the books for Cristian Colman! #DTID pic.twitter.com/i1v5aQ7P18

— FC Dallas (@FCDallas) January 30, 2017
FCD is glad to have the process behind it and have Colman among its ranks. The team won the U.S. Open Cup and the Supporters' Shield last season but fell short of its goal of lifting the MLS Cup to complete a domestic treble. One of the weaknesses the team looked to fill during the offseason was bringing in a No. 9. While Maximiliano Urruti earned positive reviews from the coaching staff, the Argentine doesn't profile as a central forward and went through scoring droughts during the season.
While Colman is a player FCD has had its eye on for some time, a starting spot is never a guarantee. Pareja said the 22-year-old is "another option," a player who "is a No. 9 that we needed to give some help to Maxi to play with him or for him when we need it."
"When you go to a new team, there are always the starters there already," Colman said. "I'll always try to do my part, whatever the manager asks of me. Winning a starting spot won't be easy here because there are a lot of good players here."
Colman's initial stay in Texas won't be too long. He and FCD are headed to Argentina next week for a training spell that will include six to eight friendlies, including games with Lanus and Estudiantes, while the start of the Argentine season continues to be delayed by disputes between the clubs and the federation. The Argentina trip will mean a flight to the home country of FCD players like Urruti and Javier Morales — who Dallas signed to fill in for injured playmaker (and fellow Argentine) Mauro Diaz — as well as assistant coaches Josema Bazan and Fabian Bazan.
Though he and newly signed Atlanta United playmaker Miguel Almiron are the only active players from Paraguay in MLS, having a community made up of players and coaches from South America should help the forward adapt to living away from home for the first time.
"It seems like a very united group to me, they're really friendly and they're helping me. With them speaking the same language, it helps me a lot," Colman said. "The majority of guys here speak Spanish and it's easier to incorporate with the group because there are a lot of Latinos."
FCD's players and technical staff will do their part to make sure Colman gets accustomed to life on and off the field in the U.S. For now, they're just breathing easy that the player they've been hoping would arrive is here at last.