Pulisic: Rivalry with Sancho can fire Dortmund to Bundesliga glory

Nizaar Kinsella
Nov 15, 2018 07:39 UTC +00:00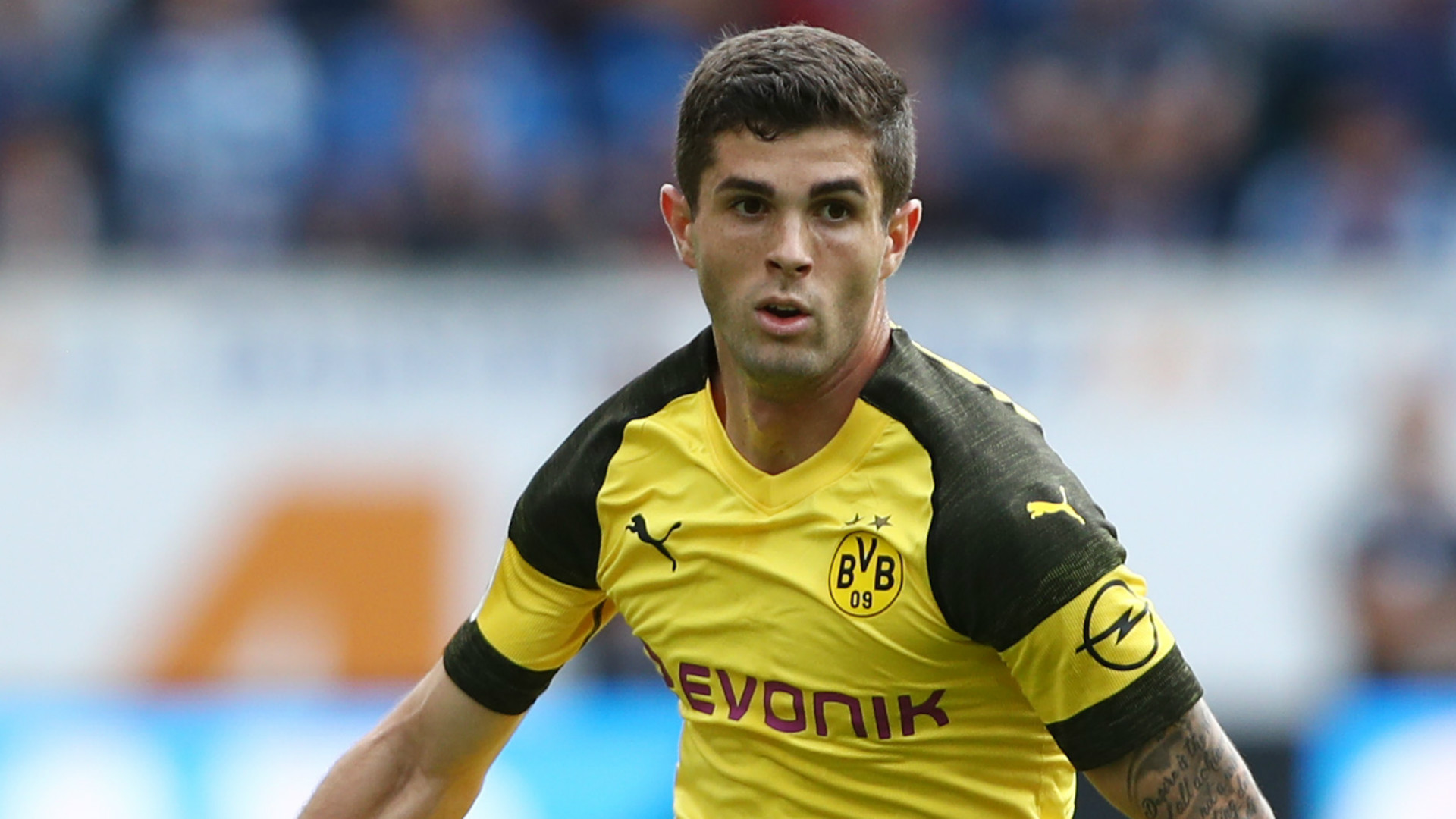 Alex Grimm
Few know as much about Jadon Sancho's talent as Christian Pulisic, as the pair do battle for a starting spot at a Borussia Dortmund side taking Germany by storm under Lucian Favre this season.
England international Sancho started the recent 3-2 win over Bayern Munich with Pulisic left on the bench as an unused substitute.
In fact, the duo have started just one game together and that's the 2-0 loss to Atletico Madrid in the Champions League, but they have come on and off for each other on eight occasions.
Pulisic's season has seen him suffer two short-term injuries, leaving open chances for Sancho to come in and impress. His £8 million ($10m) move from Manchester City last summer looks vindicated and Pulisic says he is happy to see Sancho do well, as he outlines their relationship, with the U.S. national team preparing to face England at Wembley on Thursday evening.
"I went through the exact same things as him [when we broke through at Dortmund]," Pulisic told journalists at his team hotel. "Whenever he is going through a tough time he knows I have been through situations like that. He knows to talk to me. I am there and I can talk to him. It's a cool relationship that we have.
"It is normal, it took me a while as well [to get starts]. My first impressions of him are he is a young guy with a lot of talent. He is being a bigger part of the team now and doing a great job with that.
"It's great to see guys like that coming over [from England] to Germany and wanting to play professional soccer at the highest level. That is why I did it, it was always my dream, it's cool to see others following that path and to be there for those guys whenever they need advice too.
"Of course, we talked about it and possibly playing against each other is going to be really cool. Obviously competing with him every day in training and being good friends off the field and now getting the chance to play at international level is going to be a fun experience.
"The sky is the limit for a guy like him. A young player coming through, and you can see how much talent and how much skill he has. He has done great for Dortmund so far and this season he is doing really well. We want to continue to see those things. Hopefully he will continue on this path.
"We both want to perform for our countries and we both want to win. We are both competitive guys. We both want to do as well as we can."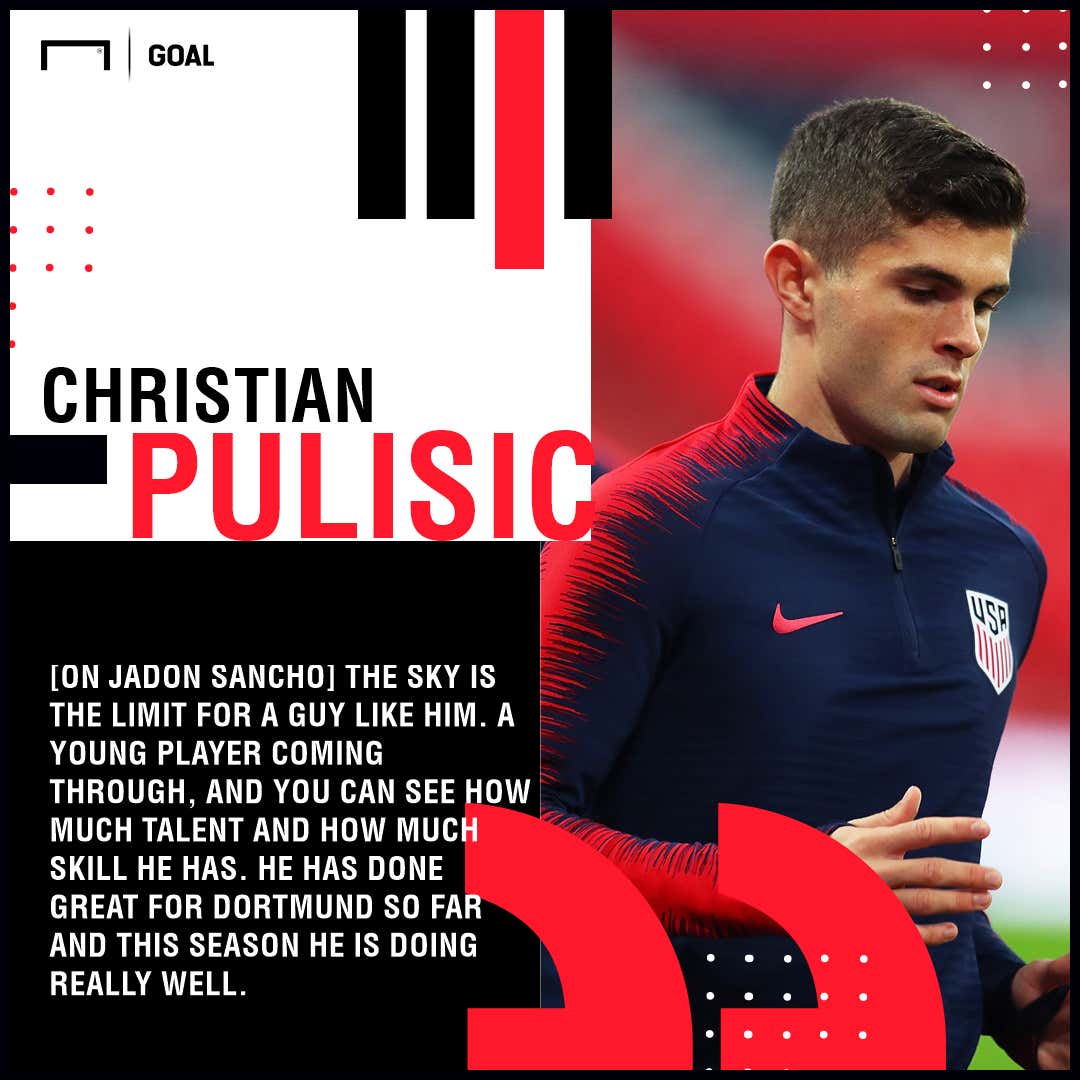 Wayne Rooney will be celebrated in the match at Wembley with a 120th cap, as he is given a final appearance as the country's record goal-scorer.
Like Rooney in his early career, expectations have been heaped on Pennsylvania born winger Pulisic but he thinks he can handle it, as he outlines his admiration for England's former talisman.
"It is not different for me [with the national team], I just don't deal with it very much," he said of the attention being on him. "I am not constantly checking articles, what people are saying, Twitter. I am not looking at any of that stuff.
"I would not really say I am good at it. It is it not like I'm shutting down and saying: 'I can't read that, I can't read this'. It is about learning to hear that and stuff like that and not letting it affect you. Knowing what your job is and who you should be listening to and how you can get better.
"I really don't put that pressure on myself. Obviously a lot of Americans do. All I can do is give my best, be a part of this team, be there for the young guys. I mean I'm young too, but just be there for them and help this team to grow and help these guys out.
"I am focused on what I need to do most of the year, that means being focused on Dortmund so when I come to camp I do the same things, focus myself here so it is not difficult for me to not really worry about the outside noise.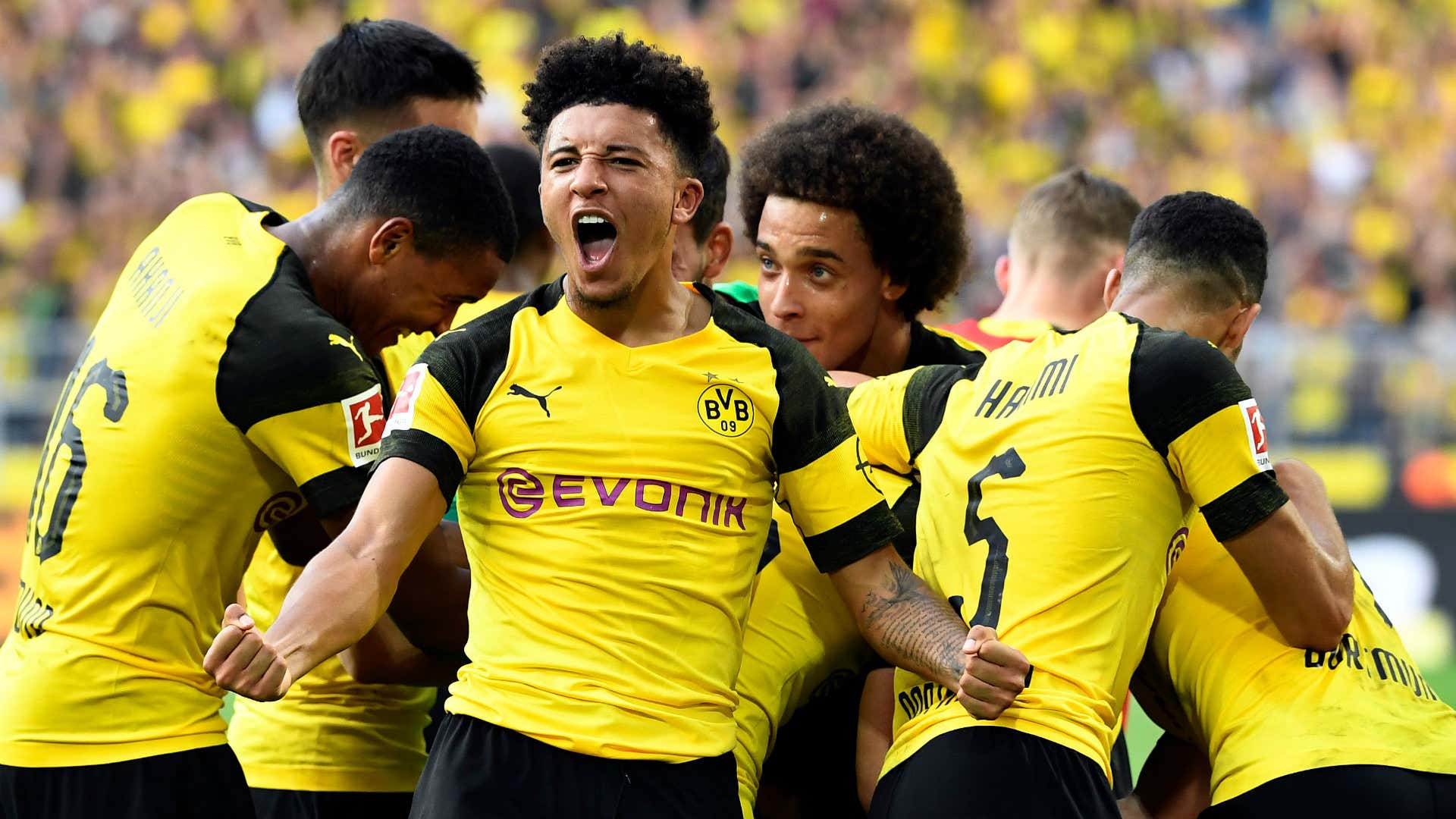 "We're really excited moving forward, we can't look back at what has happened over the past year, and now we can just look forward and grow with these young faces, continue to gain experience, and matches are the best way to do it, so we're excited.
"We had a tough year and I think what we have done now with the young players is good. We have this really good schedule coming now and we are playing with really good young players, with good competition coming up which is the best thing for our guys. To continue to learn we need to get these experiences and that's important.
"I am really excited for the match. I looked up to a guy like Rooney a lot, actually. It is clear to see his passion for the game, what he did in his whole career in Europe and now what he's even doing for the sport in MLS. He's a very passionate guy and I'm happy for him that he can have a nice send-off game. It's even better that it's against us. It's going to be a lot of fun."
Pulisic has missed nine of the last 10 international games for the USMNT after being granted leave for the past 12 months but he is considered a poster boy for a team which disappointingly missed out on the World Cup in Russia.
His visit to England conjures up memories of his move to the country at the age of seven. Those memories may be hazy as he was so young but it is a return that helped boost his passion for football, as he moved to a country that was more steeped in the tradition of the sport than his hometown of Hershey.
"I was very young but I just remember going to school every day in England which I didn't enjoy," he continued. "Every day as soon as the bell would ring we would go out and be on this little, it looked like a basketball court, but it was a soccer court with goals and a hard floor.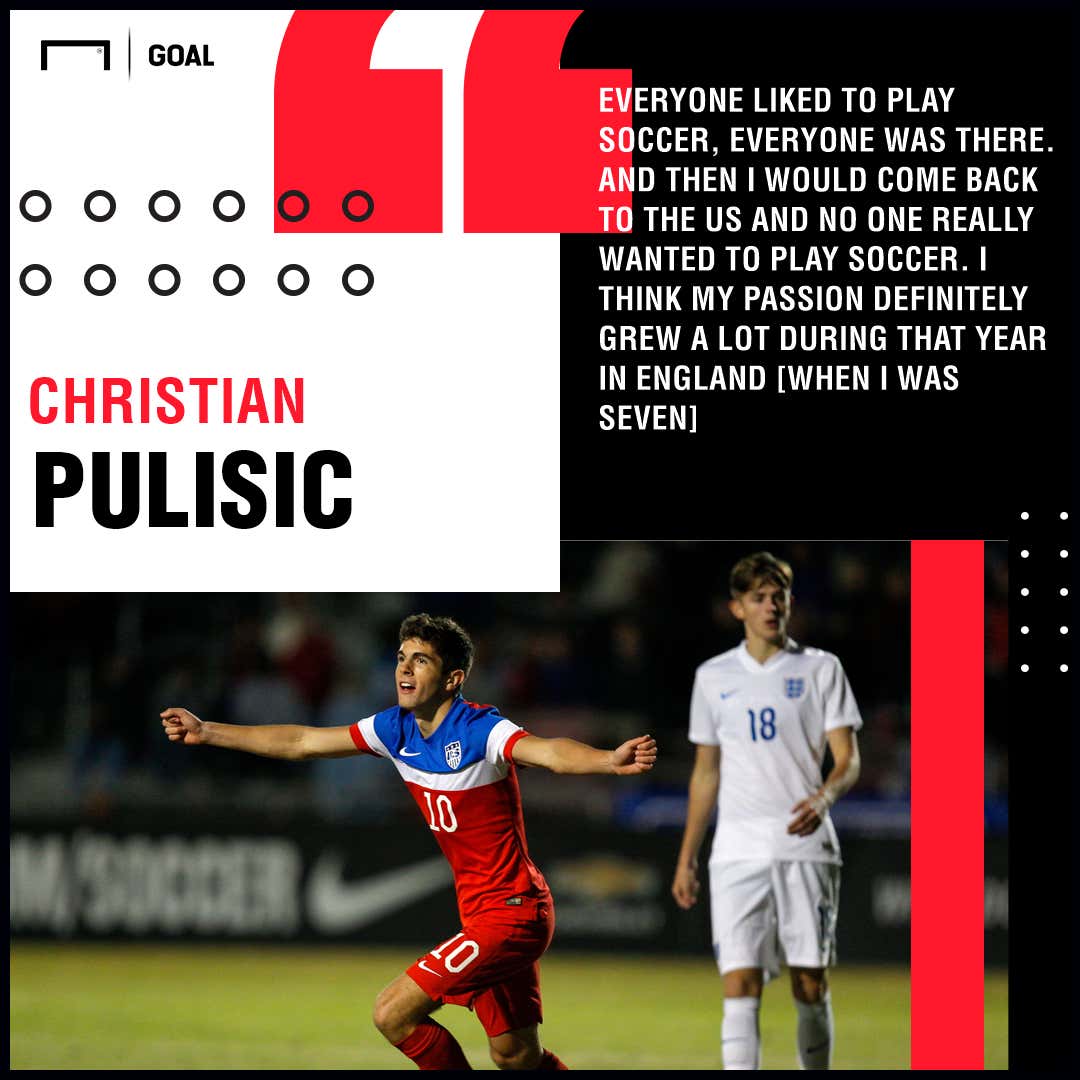 "I was there for hours and my parents had to drive me home. That was my best memory. I was nervous about coming to England at first with the soccer and everything, but yeah, when I left at first I missed it a lot. I missed everything, just that culture.
"Everyone liked to play soccer, everyone was there. And then I would come back to the US and no one really wanted to play soccer. I think my passion definitely grew a lot during that year in England but it is not where it all started for me. I had played before that.
"My dad and mum both played and I loved it before that but it definitely grew that passion inside of me."
With only a DFB-Pokal win under his belt, this season could be an exciting one for Pulisic with his side four points clear at the top of the Bundesliga and seven points ahead of a struggling Bayern Munich.
He thinks that his side are more than ready to break Bayern's six-year run of league title wins.
"It is going to take consistency and I think that's why we have been so successful this year. Last year, we had a great start but we couldn't keep that up. Now, going forward, we feel really good.
"We beat Bayern. We take it one game at a time and we will do as well as we can. We hope that means winning the league and we are 100% going for it."