Sizing up the top candidates for the USMNT head coach position
U.S. national team general manager Earnie Stewart formally began his new job on Wednesday, which signals the informal kicking off of the search for the next USMNT coach.
Stewart has finished up his duties with the Philadelphia Union and can now turn his attention to lining up the candidates he will consider for the coaching position that has been in limbo since Bruce Arena stepped down following last October's failure to qualify for the World Cup.
More than a dozen coaches have been mentioned as potential candidates, including some foreign candidates that can be best described as extreme long shots. There are also several American candidates who are seen as good fits to manage a promising generation of young American prospects.
The leading foreign candidate has to be Juan Carlos Osorio, with the Colombian coach having just guided Mexico to the World Cup Round of 16, an accomplishment that may not have impressed the El Tri fanbase, but one that has led to at least six other national teams inquiring about his services after he made the decision not to return to Mexico for another cycle.
Roberto Martinez had long been seen as a possibility for the United States, but after leading Belgium to the World Cup semifinals, the Spanish coach should stay put. Iran coach Carlos Queiroz is another veteran of the recent World Cup who should draw some consideration from U.S. Soccer.
The fact U.S. Soccer waited until after the World Cup to fully dive into its coaching search doesn't mean the hire will be a current international manager. There remains a good chance that a current Major League Soccer coach is chosen, with some young American candidates among the options making the rounds.
U.S. Soccer's decision to extend caretaker coach Dave Sarachan's contract through the end of the year gives Stewart some leeway as he proceeds with the search, and it also gives him a coach he can roll with if one of the MLS candidates accepts the position under the condition that they are allowed to finish out the current MLS season. Gregg Berhalter's Columbus Crew are a safe bet to make the playoffs, with the talent to make a deep run in the postseason. The same could be said for Peter Vermes and Sporting Kansas City.
Who are the top candidates at this point? Only Stewart knows for sure, but here is a list of coaches who are good bets to be considered, and some who have been mentioned in the past, but are more likely long shots.
---
JUAN CARLOS OSORIO
---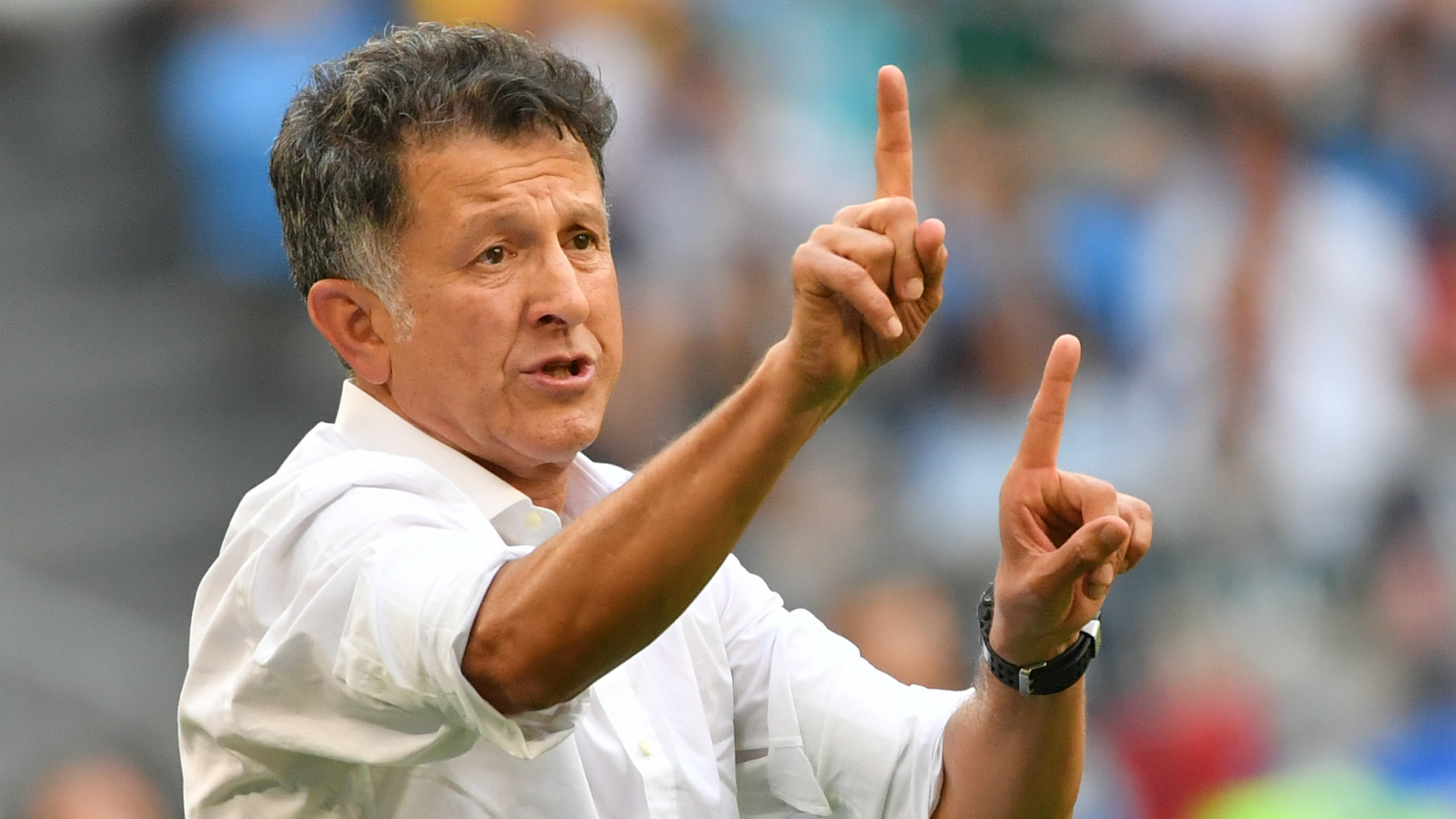 The Mexico manager helped El Tri advance to the knockout round of the World Cup, beating reigning champion Germany along the way, but the round of 16 loss to Brazil kept the Colombian coach from having the signature accomplishment that would have made this World Cup a rousing success.
Osorio has at the very least earned a close look and interview for the U.S. job. He has a combination of international experience and a background in American soccer as a former MLS coach and someone who spent several years living in the United States as he worked to build his early career. His understanding of CONCACAF, along with the added bonus of knowing arch-rival Mexico better than any other coach on this list, make the 56-year-old Osorio a very appealing candidate.
It could ultimately come down to what Colombia does with its coaching position, and whether Argentine coach Jose Pekerman decides to continue in the role or step down. If Pekerman leaves the post, then Osorio would become the prime candidate to replace him, and the Colombia job is the one position Osorio would have a hard time passing up in order to coach the United States.
---
GREGG BERHALTER
---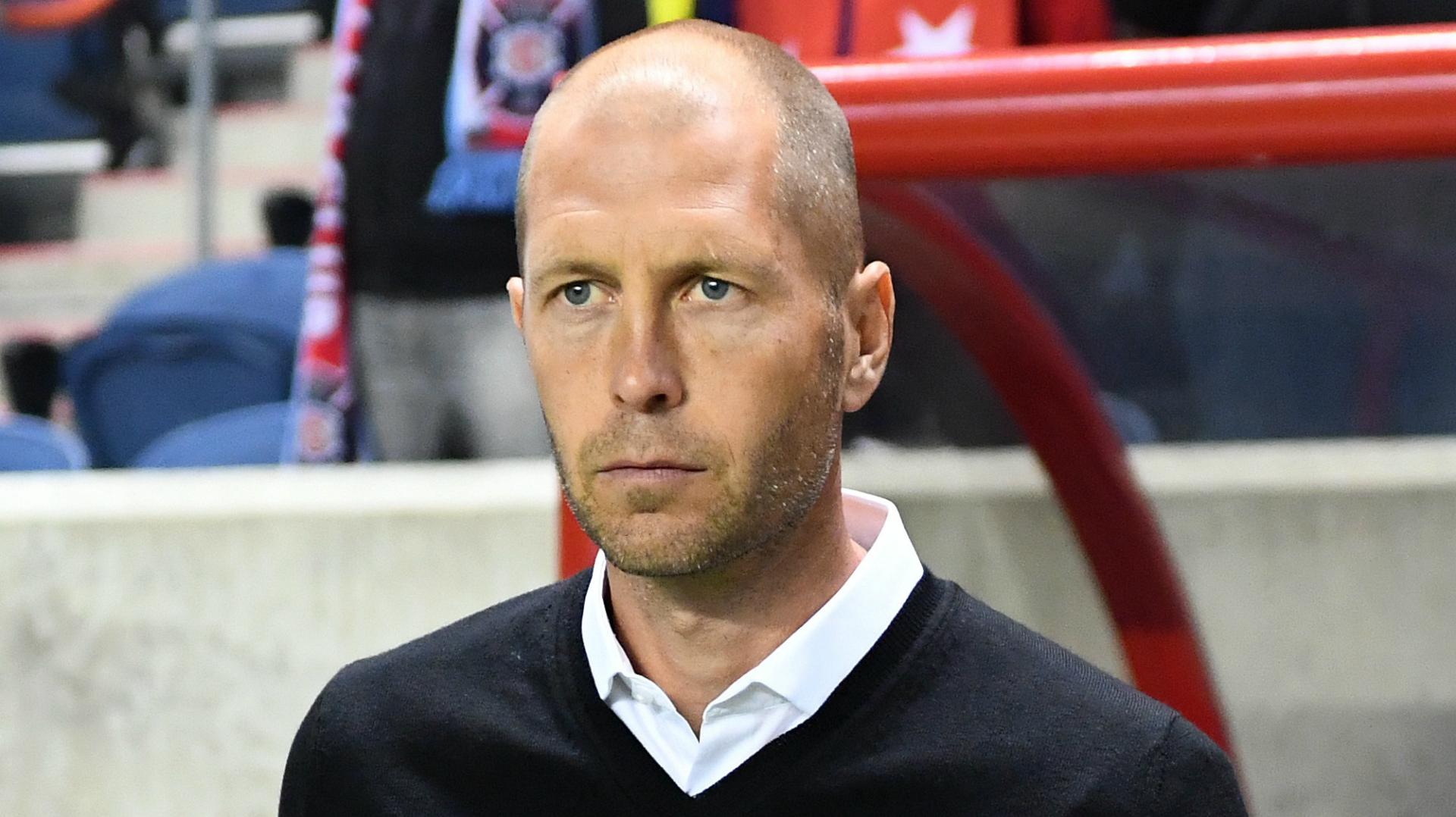 There has been a sense ever since Jurgen Klinsmann was sent packing in 2016 that the USMNT program would be led in the next World Cup qualifying cycle by an American coach. The Klinsmann experiment clearly has many at U.S. Soccer wary of going the route of hiring a foreign coach again.
Enter Berhalter, who has emerged as a leading candidate. He has impressed in his time with the Crew, building a team that plays some of the most attractive soccer in the league. Berhalter's emphasis on possession-based, attack-minded soccer has won him plenty of admirers who see him as the man who could potentially turn the United States into a team capable of consistently playing attractive technical soccer.
What's working against Berhalter? His lack of international experience is a glaring hole on his resume. He is relatively inexperienced as a coach, and the lack of trophies won with the Crew could also be seen as a strike against him. At 44, he is one of the youngest options on this list, and if U.S. Soccer wants to hire a coach who can grow along with a very promising generation of young American talent, Berhalter could be seen as the coach to bring the most out of that talent pool.
---
PETER VERMES
---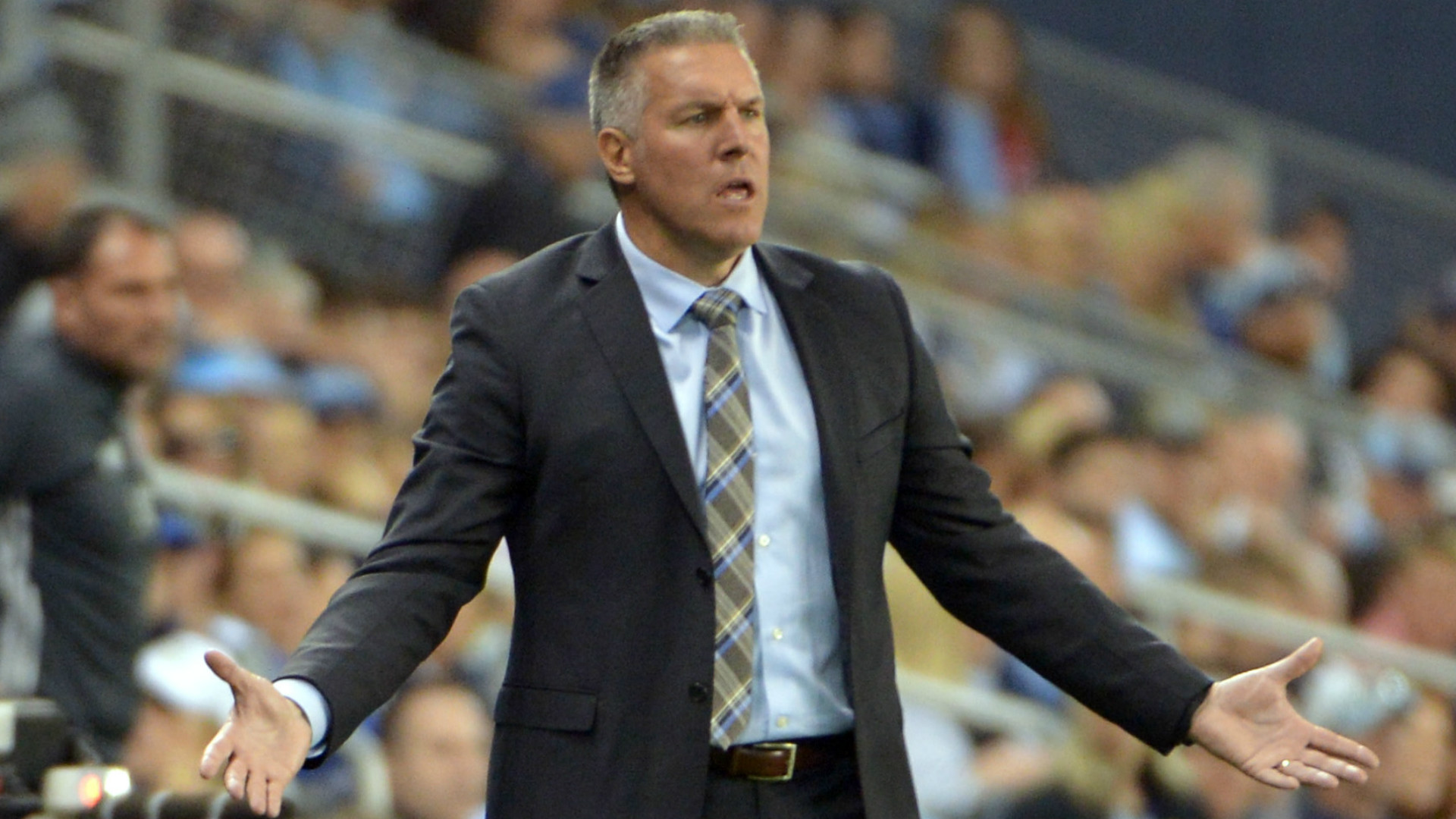 Though he signed a new contract with Sporting Kansas City in May, and expressed his commitment to staying with SKC , Vermes is still a candidate Stewart will reach out to. Vermes has been one of the best coaches in MLS for several years, showing an ability to implement a consistent style, while also doing well to develop young talent. Vermes is also a former U.S. national team captain with a no-nonsense demeanor that could help bring back some of the toughness and pride that the USMNT has lost in recent years.
What works against Vermes? For starters it is unclear whether he would really give up the full control he has with Sporting KC to take on a USMNT coaching role with much less control. He also hasn't been a national team coach before.
---
JESSE MARSCH
---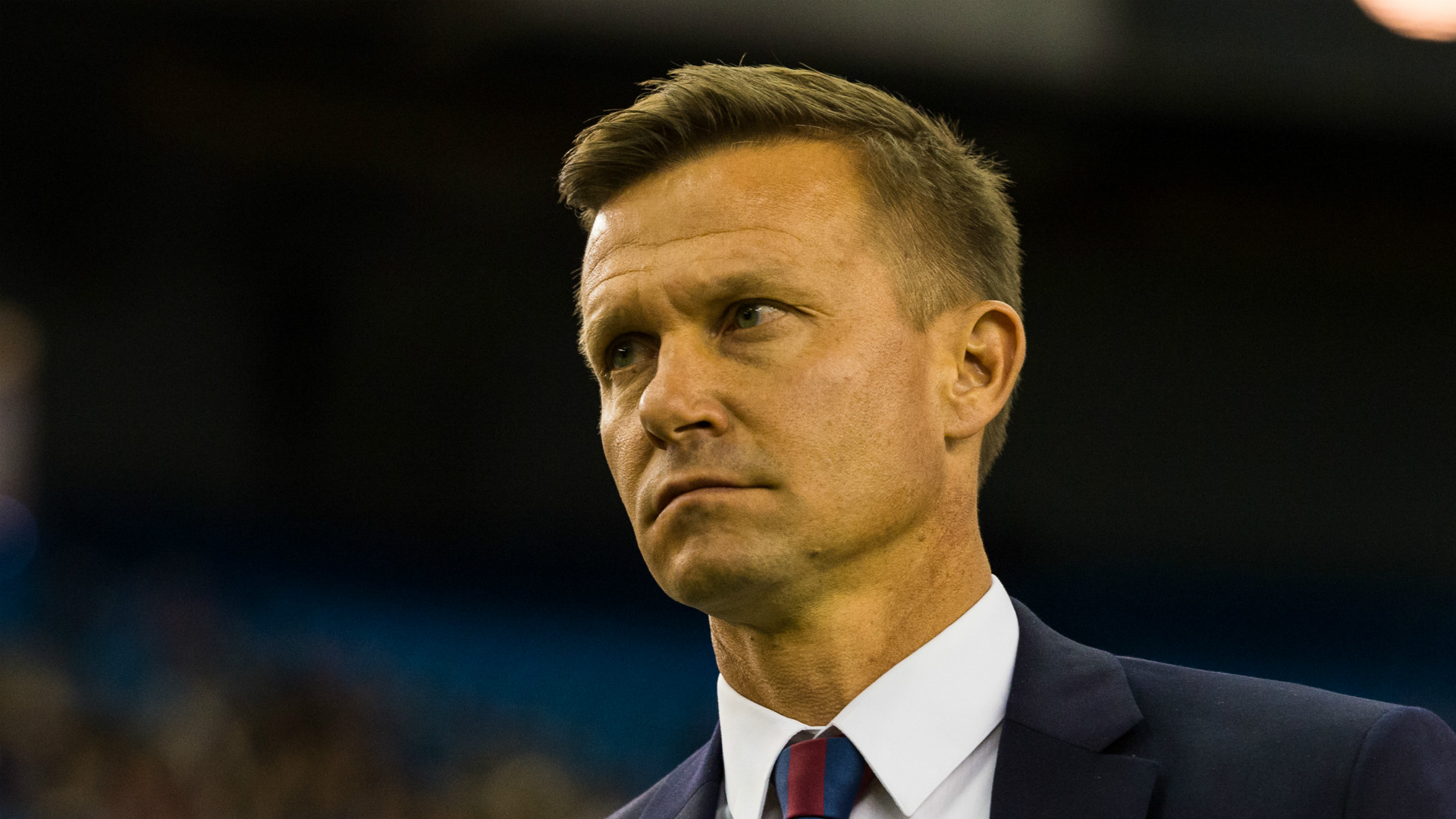 The former New York Red Bulls coach was higher on this list before making the bold decision to leave MLS and take an assistant manager position with Bundesliga side RB Leipzig. His ability to implement a system, develop young talent, and make tactical adjustments make him a well-rounded coach who could fit in perfect candidate.
The question is would Marsch abandon his efforst to establish himself in Europe in order to be the USMNT head coach? A former U.S. assistant under Bob Bradley, could find it difficult to say no, but leaving MLS to serve as an assistant in Germany could leave him a bit of a forgotten man.
---
TAB RAMOS
---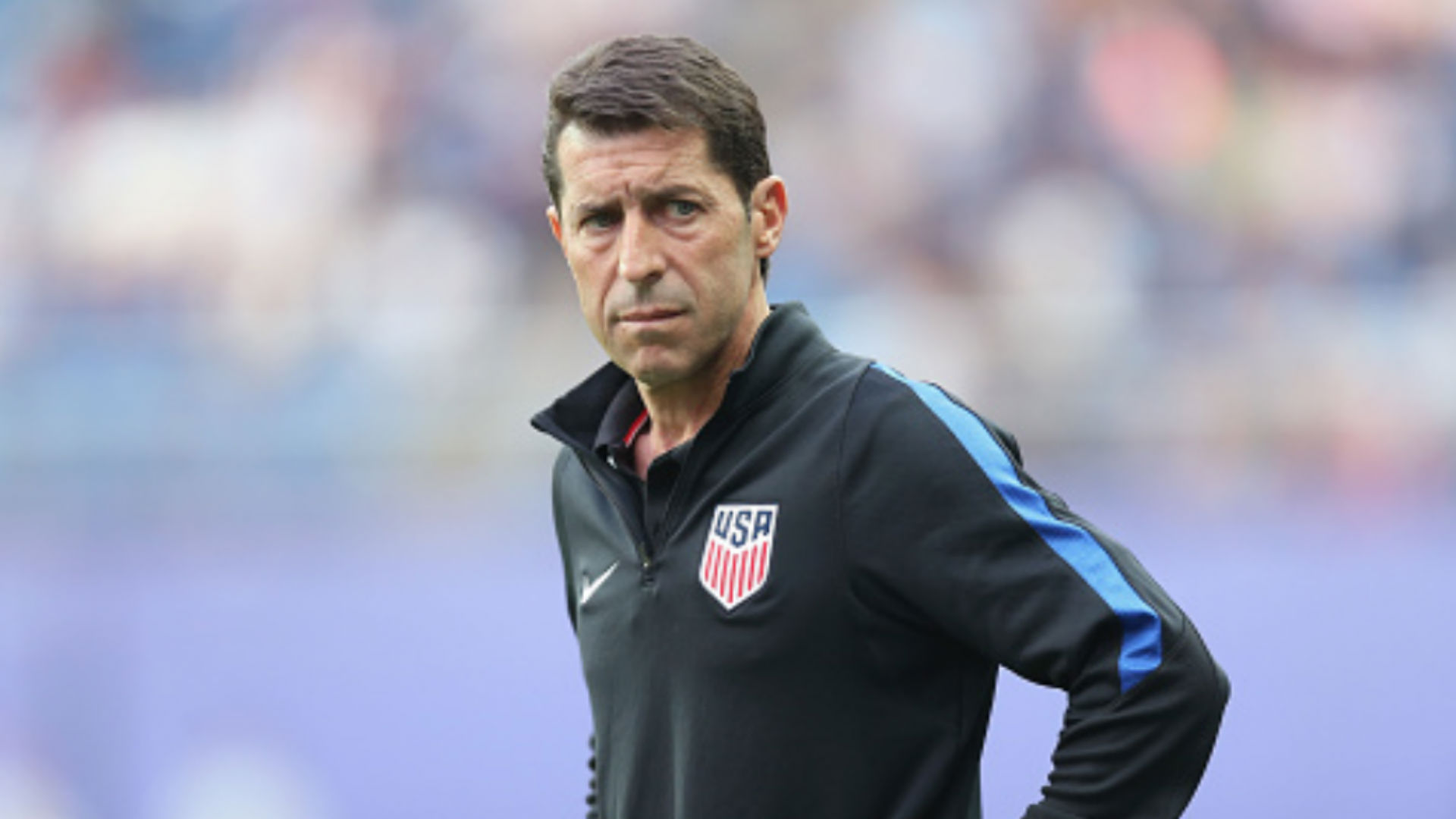 A candidate who has seen his status as a contender diminish in the months since the World Cup qualifying failure, Ramos made the decision to pass on a chance to be the U.S. caretaker coach because he worried the appointment would hurt his chances to land the job full-time. If anything, it feels like that decision may have hurt his standing, and at the very least cost him an opportunity to show what he could do with the current team.
That said, Ramos is very much a worthy candidate, and his extensive work with many of the program's top young players during his length stint as U.S. Under-20 coach still works in his favor. He has extensive experience coaching a national team, albeit a youth national team, and his extensive knowledge of the player pool is unmatched among the current candidates.
---
GREG VANNEY
---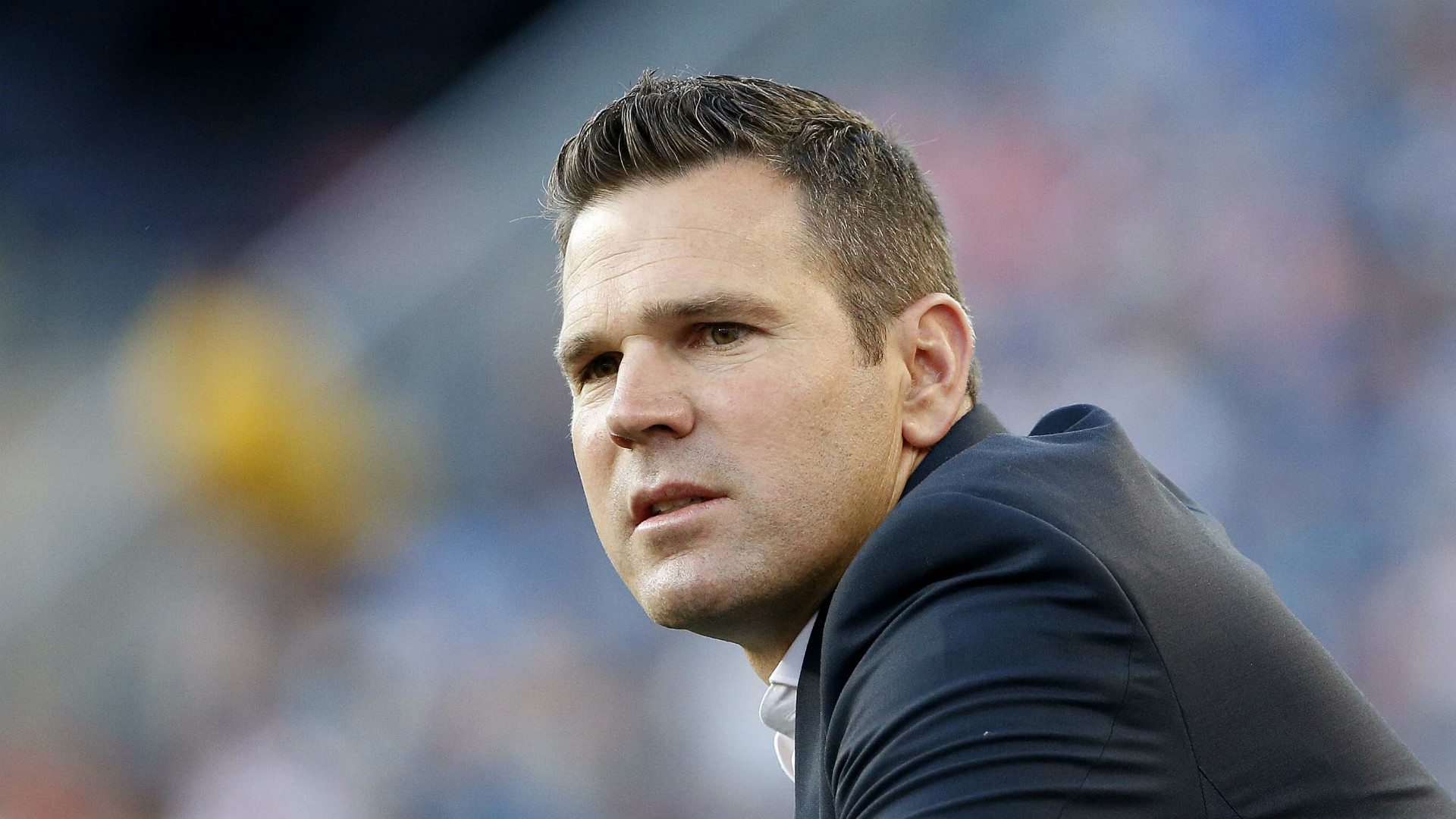 Vanney would have been one of the first names on this last as recently as the spring, but Toronto FC's surprising struggles have taken some of the shine off his potential candidacy for the USMNT post. The 44-year-old coach is still highly-respected as a tactician and a man manager, but he is probably behind a handful of other American candidates at the moment.
---
TATA MARTINO
---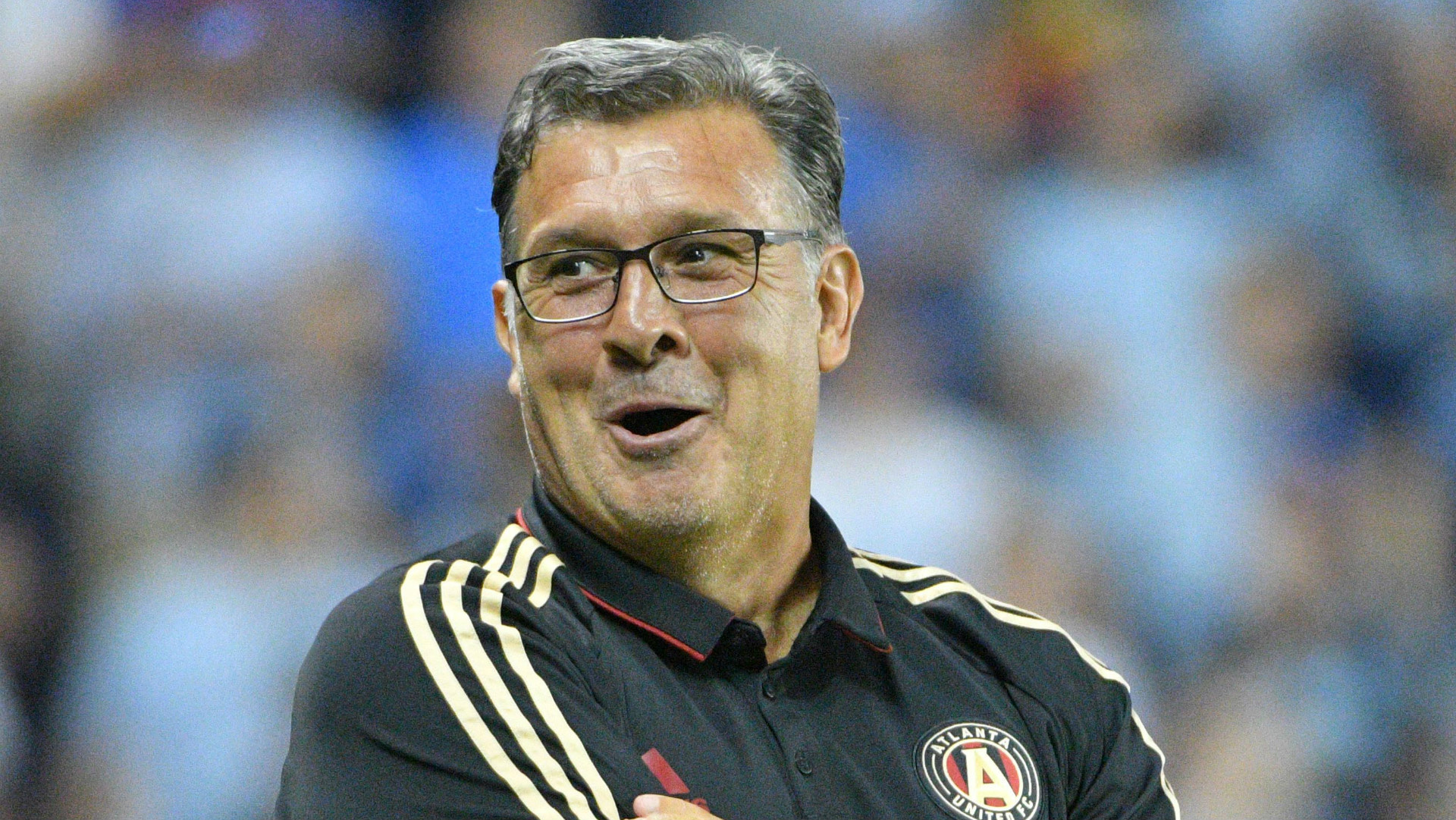 The Atlanta United boss already boasts an impressive resume, with Barcelona and Argentina stints, but it has been his work in MLS that has turned heads, leaving many to wonder if he might not be able to take the USMNT to a new level.
Martino has brushed off questions about the USMNT since last year, and it's tough to see Martino being chosen ahead of Osorio, let alone the top American candidates.
---
BOB BRADLEY
---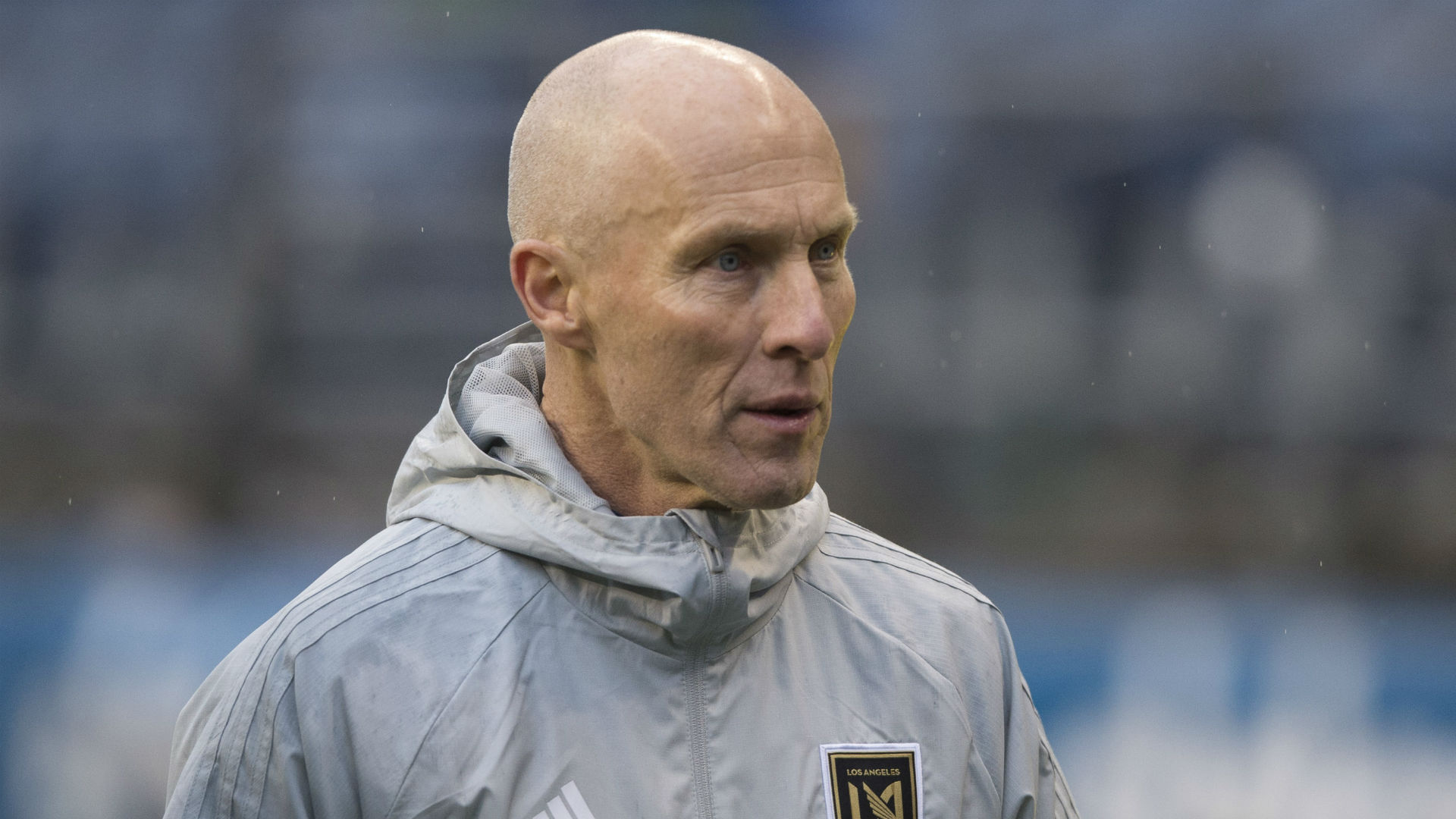 Given how recent Bruce Arena's failed second act as USMNT coach was, there isn't likely to be much public clamoring for Bradley to get a second chance, but his success with MLS expansion side Los Angeles FC has only served to remind us what a good coach he is.
That success should also make people take a second look at Bradley's tenure as U.S. coach, which was far more successful than it is given credit for. Bradley has a track record of working well with young players, and it isn't a stretch to think he is a better coach now than he was when he was fired as USMNT coach in 2011. There has been nothing to suggest Bradley would be interested in a return, but you have to think on some level Bradley would love another chance as national team coach, and if he were interested, he would have to at least be considered by Stewart.
---
CARLOS QUEIROZ
---
After helping Iran to a solid showing at the World Cup, Queiroz won't be short on job opportunities and he has long been linked to the United States since his time as head coach of the New York-New Jersey MetroStars. It's easy to forget that Queiroz was considered for the USMNT job before it was ultimately given to Bruce Arena after the 1998 World Cup, but 20 years later Queiroz remains a reasonable option.
Where Queiroz falls behind those ahead of him on this list is in his lack of familiarity with the current U.S. setup. He coached in MLS 22 years ago, and it was two decades ago that Queiroz authored the report that laid out how the USMNT could win the World Cup by 2010. Plenty has changed in the two decades since then though, and after seven years as Iran boss, Queiroz is probably not as high on this list as some might think he would be.
---
LOUIS VAN GAAL
---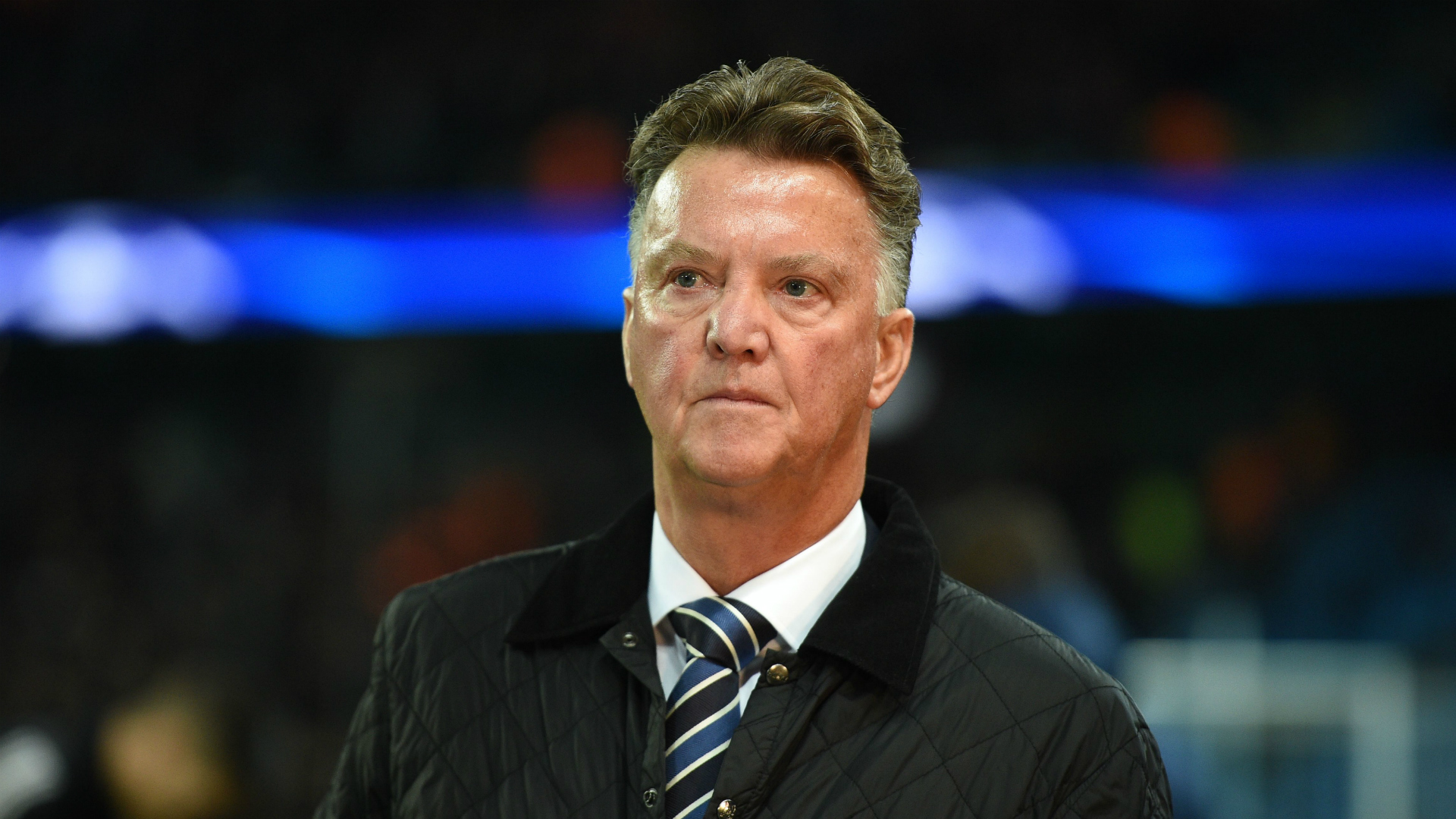 One of the true living legends of the international coaching scene, Van Gaal has the best resume of anyone on this list, and given the heavy Dutch influence among the key decision-makers at U.S. Soccer it shouldn't have been a surprise that Van Gaal's name would surface as a possibility.
The former Barcelona, Bayern Munich and Manchester United boss has been away from the sidelines for two years — since being fired by Manchester United — but his most recent stint in international soccer saw him guide the Netherlands to third place at the 2014 World Cup. The 66-year-old manager is unfamiliar with the current American soccer landscape and player pool, and doesn't really fit the role as described by Stewart.
---
MICHAEL O'NEILL
---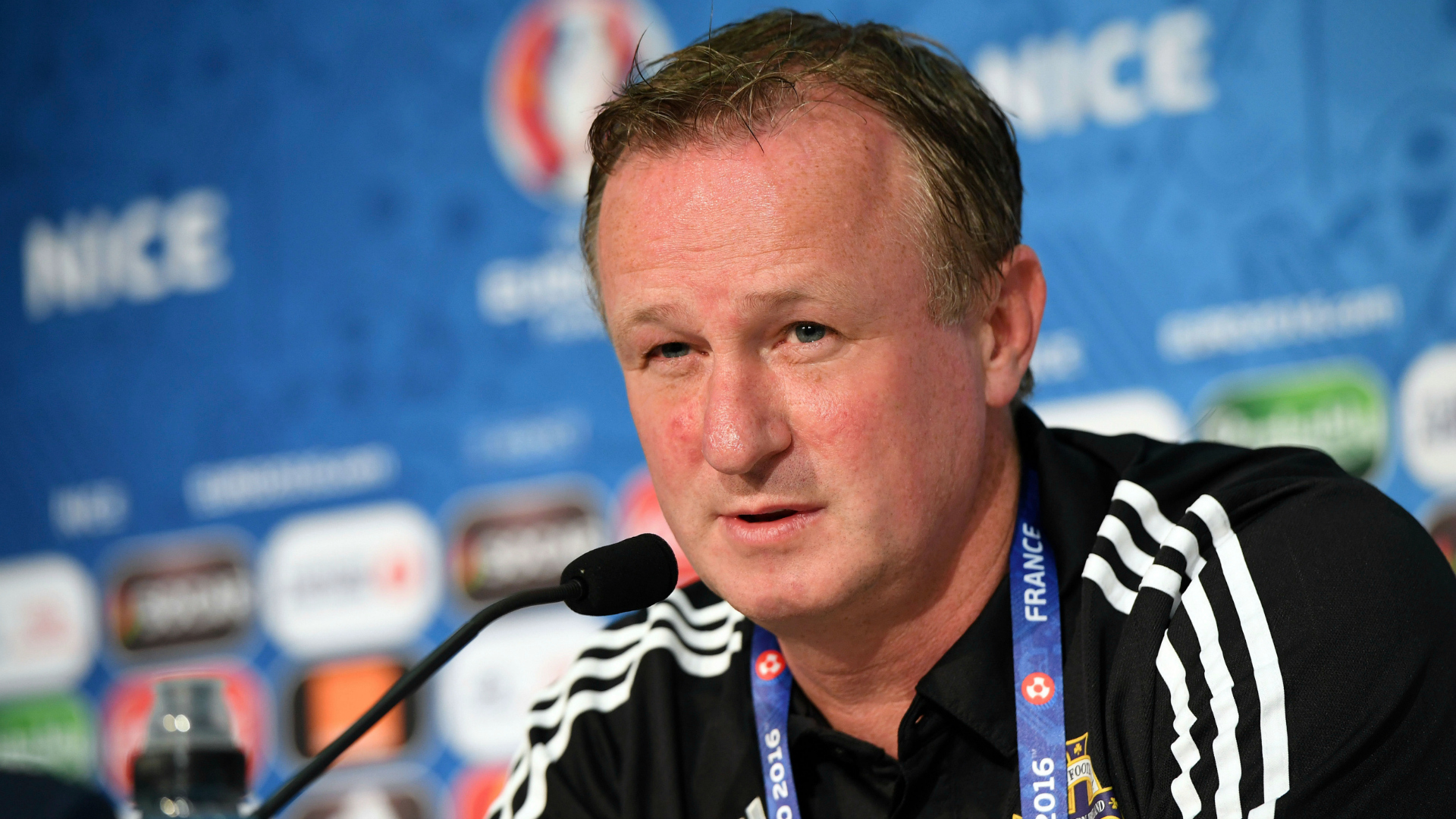 Linked to the USMNT job a month after the team failed to qualify for the World Cup, O'Neill is a highly-regarded coaching prospect in Europe, but the Northern Ireland boss doesn't exactly have the most extensive resume. He turned heads by helping Northern Ireland qualify for the 2016 European Championship, and most recently turned down an approach from the Scottish national team.
A one-time member of the Portland Timbers (in 2001), the 49-year-old O'Neill is relatively young as an international manager, but it's tough to see him being hired ahead of the other coaches on this list, particularly the MLS coaches, who are younger and more familiar with the American soccer setup.