Meet Andriy Lunin: The Ukrainian goalkeeping sensation close to signing for Real Madrid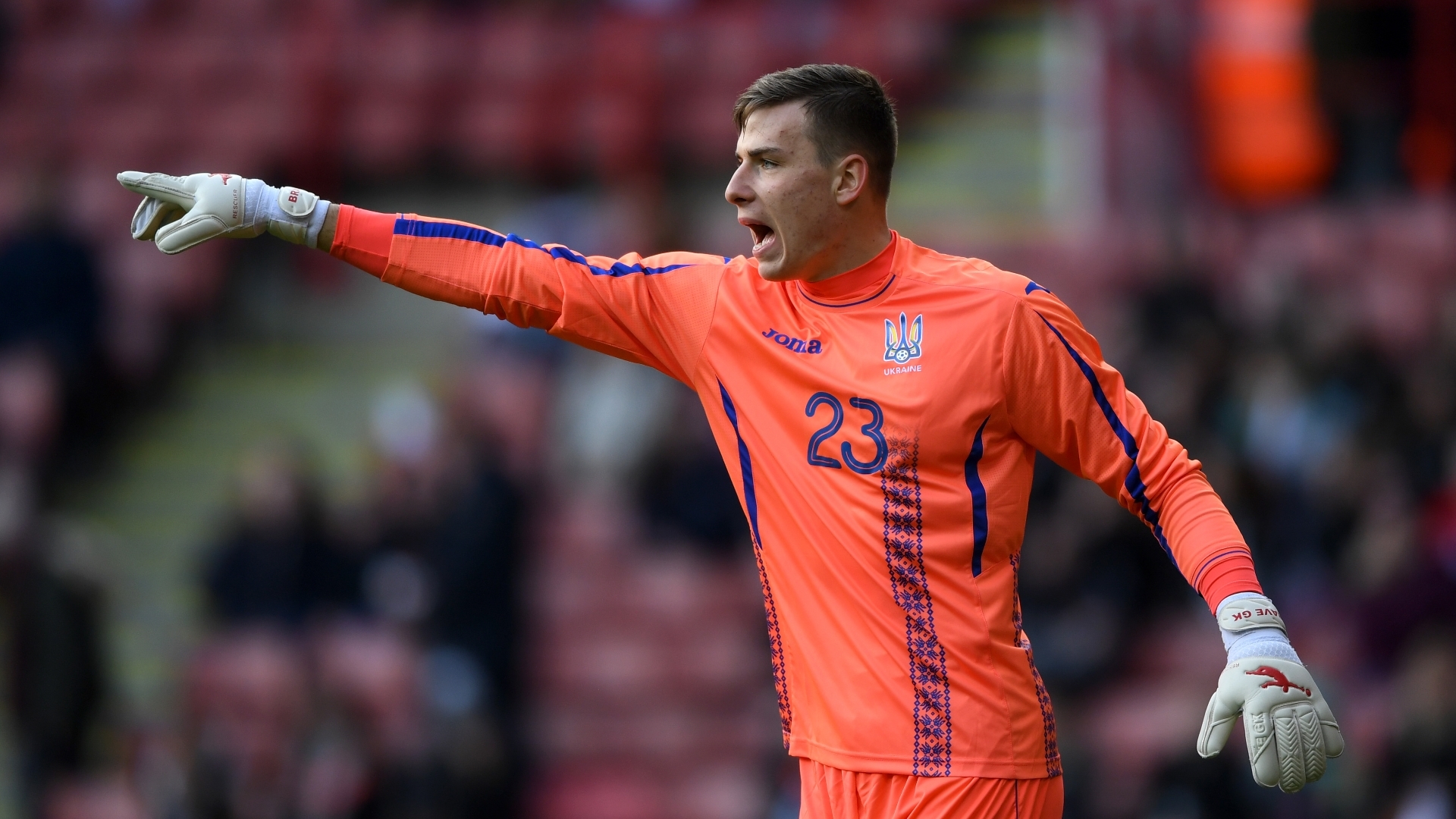 Getty
Serious discussions about a possible move abroad for Andriy Lunin began last winter, and as summer loomed they only increased in frequency. It seemed that he was being linked to almost every club in Europe, from Real Sociedad to Juventus and Liverpool. However, the saga promises to have a groundbreaking end; according to Goal sources, Andriy is about to join Real Madrid.
The 2016/17 season was a nightmare for Dnipro, one of Ukraine's biggest clubs. The Europa League 2014/15 finalists had since suffered huge financial losses and were heading for rock bottom, as UEFA sanctions saw the club relegated all the way to the Third Division. But even this cloud had a silver lining in the form of a wealth of talented young players. Goalkeeper Andriy Lunin stood out amongst them.
He made his debut for Dnipro in October 2016, at the tender age of 17, in a game against Karpaty. From that moment he was irreplaceable as the team's No 1.
"I have known Andriy since he was ten years old, I have followed his entire career," Dnipro manager Dmytro Mykhaylenko said after the game. "So I was not surprised by his confidence on the pitch.
"He didn't play often for the reserves, but we knew what he was capable of and trusted him to play in the first team. We were pleased by his debut. The team felt that they were backed up by a keeper who plays well with his feet, commits himself confidently and gives cues to his defence."
After Dnipro's relegation from the Premier League, Lunin, along with four other players (Oleksandr Svatok, Yevhen Cheberko, Vladyslav Kocherhyn and Maksym Lunyov) transferred to Zorya Luhansk, signing a two-year contract.
Zorya can hardly be called a top club in Ukraine – they usually end up in a tight battle for a European berth – but for young Ukrainian players it's the best place for them to develop. Lunin's new spot between the sticks at Zorya gave him the chance to play in the Europa League, which became a key moment in his fledgling career.
Andriy played with confidence, which especially showed in the match against Athletic Club. The Luhansk team were able to record their first ever Europa League group stage victory, winning 1-0, and the result was largely down to Lunin's exploits. The goalkeeper made five saves, earning himself a spot in the competition's Team of the Week.
That winter Lunin was linked to Real Sociedad. The transfer did not materialise, but it was clear that Andriy would move in the summer. Players often left Zorya for solid European sides: Oleksandr Karavayev went to Dick Advocaat's Fenerbahce, and Dennis Bonnaventure moved to Brugge. However, in Lunin's case, only a top league would do.
When Zorya CEO Serhiy Rafailov announced that "Lunin has attracted the interest of even bigger clubs than Liverpool and Inter", people just laughed. However, this turned out to be true: Zorya are about to complete the biggest transfer of a Ukrainian player since Dmytro Chygrynskiy swapped Shakhtar for Barcelona.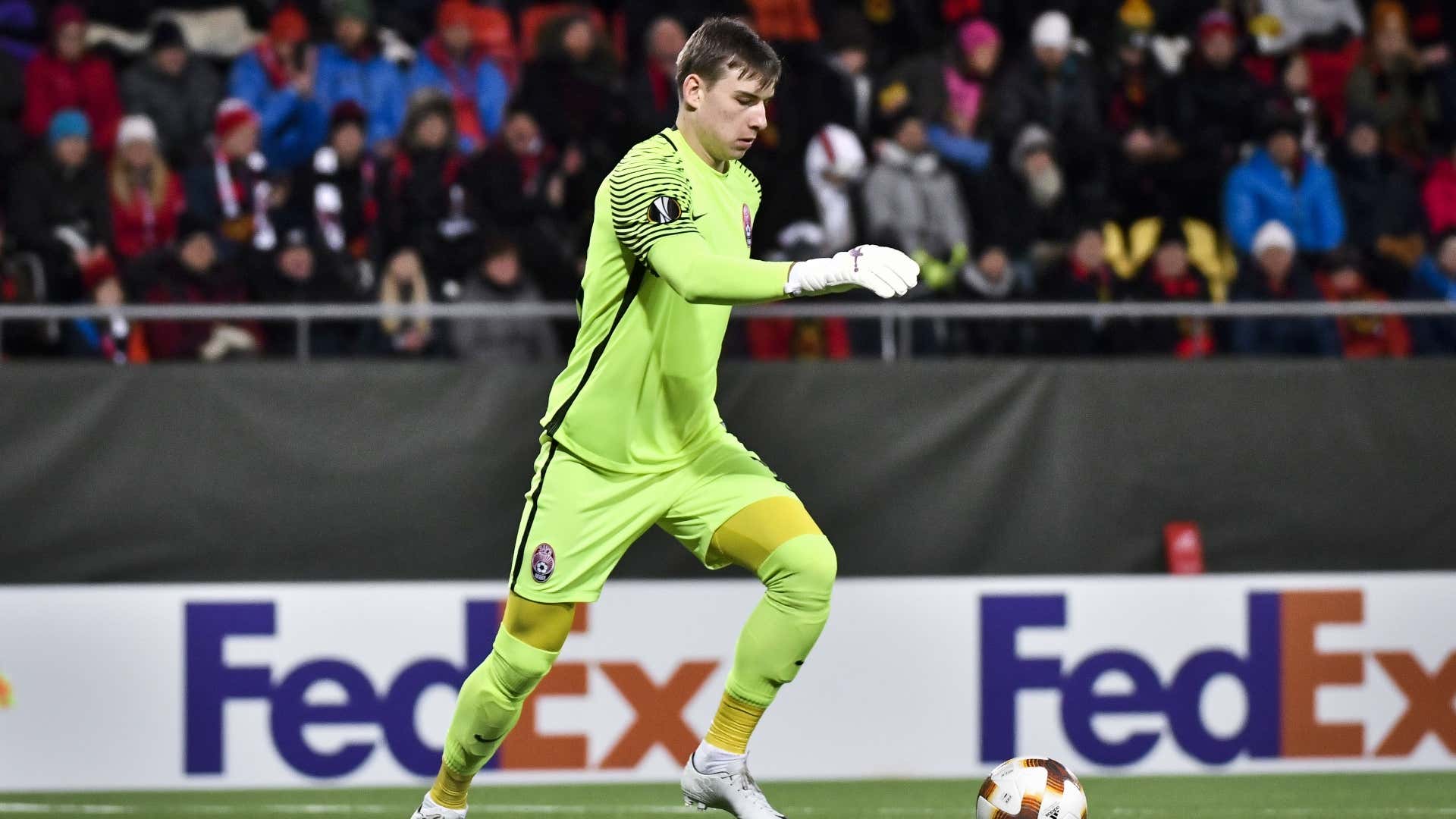 "Real is my favourite team. Of course, I would like to be there some day, to play for that club at that level," Lunin said during an interview in May 2017. And just over a year later, his dream is about to be realised.
Lunin has great reactions and a strong punch, but he is not always reliable when committing himself; this is something he'll need to work on. But probably his best quality is his coolness under pressure.
The importance of psychology already made itself clear in the case of former Dnipro keeper Denys Boyko. In 2015 he dragged Dnipro to the Europa League final and was a candidate for the UEFA Team of the Year, but he went on to fail at Besiktas and Malaga. And there's no need to go into Maksym Koval's time at Deportivo.
The youngest goalkeeper in the history of the Ukrainian national team needs to go to Real and be seen by the team's training staff. However, he is probably not ready to replace Keylor Navas in the first team straight away.
The best option for 19-year-old Andriy would be a loan, for example, to Getafe. Former No.1 Vicente Guaita left the club this summer, so Lunin's chances of making the first team are reasonably high, and game time for a mid-table La Liga club would do him a world of good.
If Lunin does play, then either Real will have a great keeper, or they will be able to sell him at a profit. If not, then Andriy has plenty of time to return to Ukraine. But now he has to take that risk. After all, fortune favours the bold.