Newly-minted citizen Dom Dwyer shines in U.S. national team debut

Ives Galarcep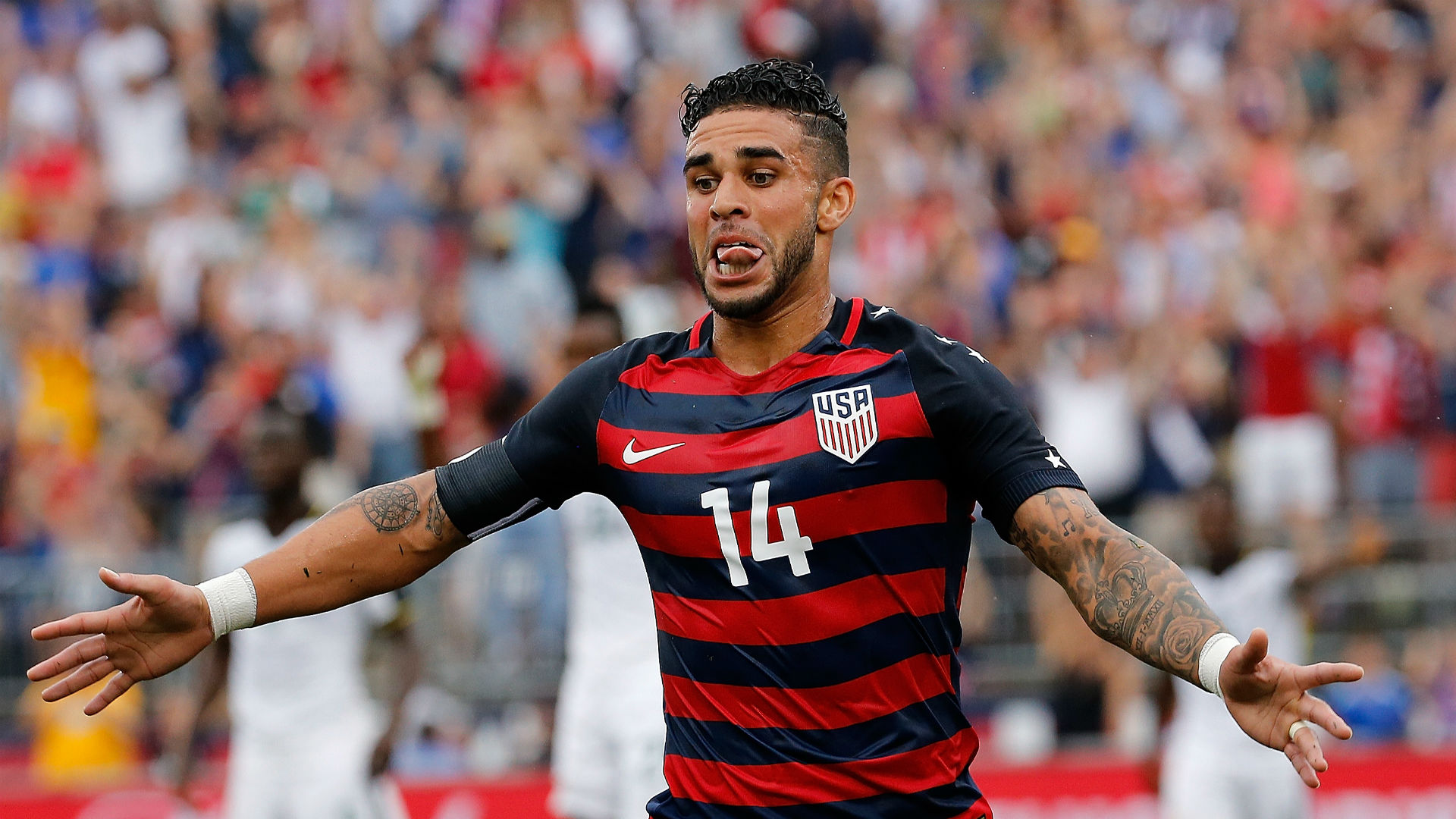 EAST HARTFORD, Conn. — Dom Dwyer really has led a charmed life since arriving in the United States from England eight years ago, and Saturday marked the latest special moment for him.
The Sporting Kansas City striker made his U.S. national team debut on Saturday, and made the most of it, playing well as the U.S. team's lone striker and scoring a goal in his debut to help the Americans beat Ghana, 2-1, in a pre-Gold Cup friendly.
"It meant a lot to me," Dwyer said of his debut, and 19th-minute volley finish. "It's been a long road to get here. I really wanted to show the fans and show the country that I'm very passionate about this country and that I'm very honored to play for this team. Hopefully, it's something we can build on."
Dwyer showed all the characteristics that have helped him thrive with Sporting KC. His well-timed runs, strength and determination kept him in dangerous positions in the first half against Ghana, and after seeing a few looks miss the mark, Dwyer pounced in the 19th minute, volleying home a deflected Jorge Villafana shot to become the 48th player to score in his U.S. debut.
"I think he did well," U.S. coach Bruce Arena said of Dwyer. "He held the ball up as he got into the game. Obviously got a goal, a few other chances I think, and he works real hard. In international football, that's a requirement, and he has that quality as well. I think for his first game I thought he did very well."
Dwyer got off to an active, if nervy start. One which included some early looks, and one weak shot before his impressive finish to open the scoring. Overall, he didn't look like a player making his debut.
"He's been around a little bit," Arena said. "He's 26 years old, he's had many games as a professional, and I know this was certainly a big opportunity for him. He became a U.S. citizen in February and that was outstanding, so I know he was looking forward to it.
"You never know what happens in a game like this, and I thought the first 10 minutes or so he looked a little nervous out there, but he got a hold of the game and did well."
Arena has some good forward options in the U.S. player pool, currently led by Jozy Altidore, Bobby Wood and Clint Dempsey, but Dwyer jumps right into a wide-open second tier that includes the likes of Jordan Morris, Juan Agudelo and Chris Wondolowski. Dwyer brings a bulldog quality, a relentlessness similar to what Wood provides, and he has shown a true nose for goal.
It was that nose for goal that brought him over from England to the United States in search of a chance to revive his career after seeing it stall in the youth ranks back home. He went the college rout, which an increasing number of European prospects are taking, but Dwyer was an early trailblazer.
Since making the jump across the pond, Dwyer has racked up goals and trophies. He started with a pair of junior college national championships, then spent a year at South Florida, where he impressed enough to be a first-round pick by Sporting Kansas City. After a tough rookie year where he saw little playing time, Dwyer's second year brought more goals and silverware. He helped lead Orlando City to a USL PRO title (before the Lions made the jump to MLS) and followed that up by breaking into the Sporting KC starting lineup and helping SKC win the 2013 MLS Cup.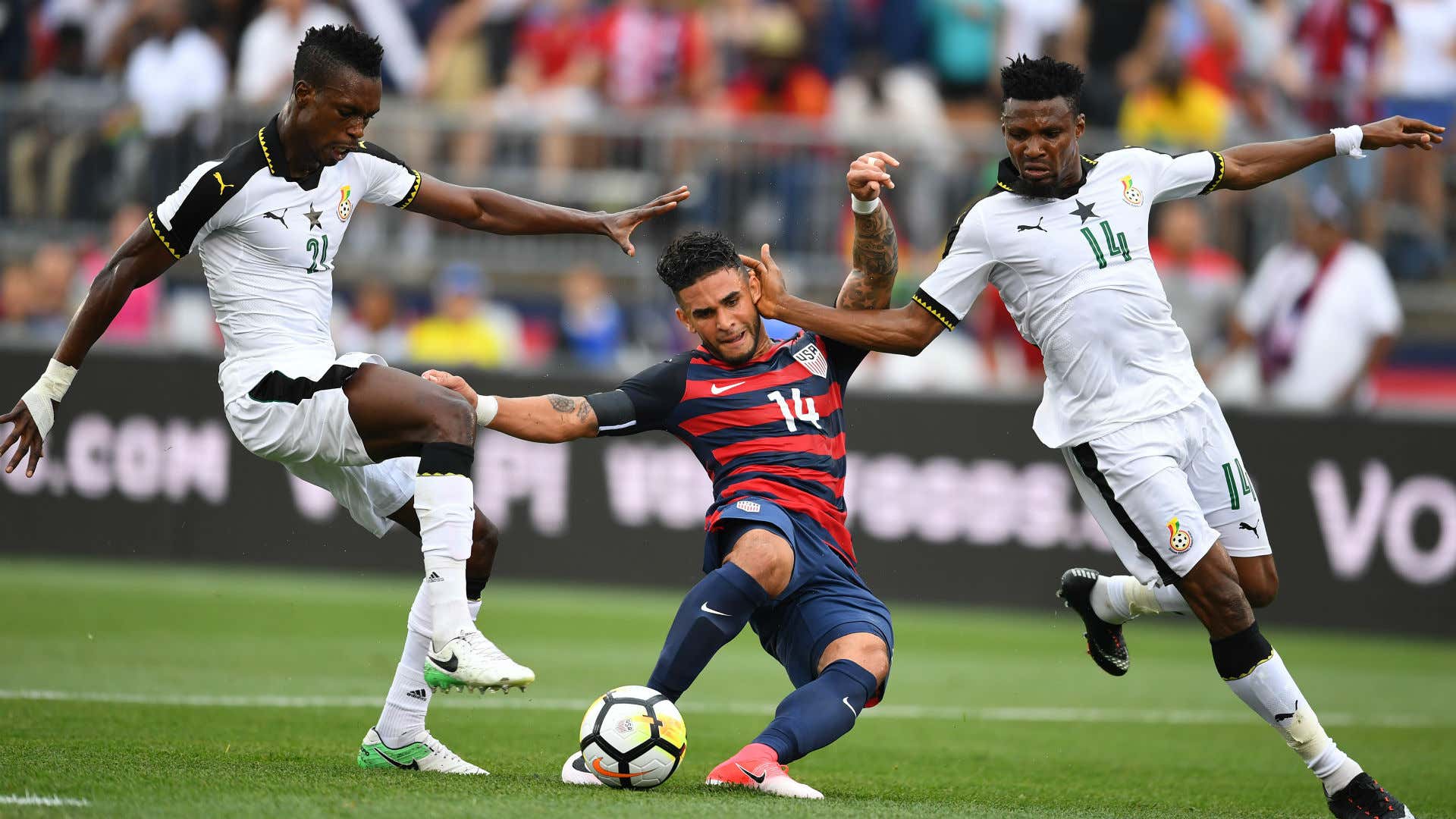 Dwyer became a U.S. citizen in March, and given the success and happiness he has enjoyed in America, it wasn't much of a surprise to see him push for a chance to play on the U.S. national team. His track record as a steady goal scorer made him an easy selection for Arena, who saw plenty of him during his time as Galaxy head coach.
Along with amassing more than 100 goals between college, USL PRO and MLS and winning several trophies, Dwyer also found love in the United States, marrying U.S. national team striker Sydney Leroux in 2015, making them the unofficial power couple of American soccer.
Mexico not among world's elite
In fact, Dwyer's goal on Saturday put him and his wife in an exclusive club as the first married couple to both score U.S. national team goals while they were married, though Dwyer has a few more to go to catch his wife, who has scored 35 times for the U.S. women's national team.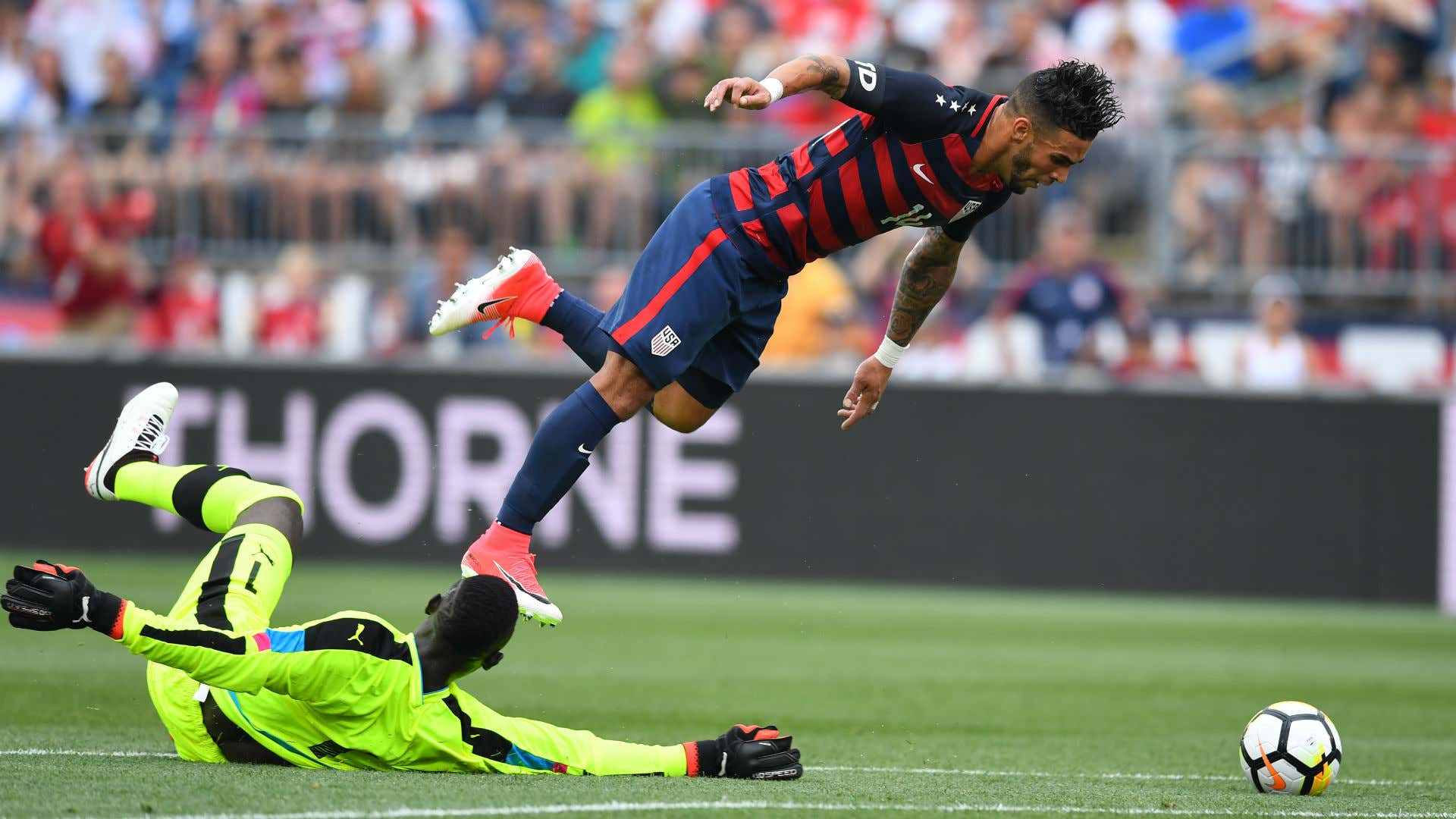 Given what we saw on Saturday, Dwyer should get his chance at the upcoming Gold Cup. He appears to have edged out Agudelo for the starting striker role heading into the group stages, which kick off against Panama on July 8, and his unique combination of strength, quickness and well-timed runs make him ideally suited to thrive against the level of competition he and the U.S. will face in the Gold Cup group stages.
He also appeared to have an instant chemistry with the midfielders Arena partnered him with, which bodes well for Dwyer having an important role during this summer's tournament.
"You can see it in the runs he makes," Kelyn Rowe said of Dwyer. "He's moving around everywhere, he finds that back line. The chances he has are incredible. He always finds himself at the right place at the right time."
"Dom was moving off the ball very well so I was always looking for him," Joe Corona said. "He moves very well off the ball and I think that makes everything easier for me so I love playing with someone like that."
If Dwyer can continue to impress like he did on Saturday, he stands a good chance of pushing for a national team role on the full squad when World Cup qualifying resumes in September. With his first cap, and first goal under his belt, the SKC forward can now focus on making his mark in the Gold Cup, where he will have a chance to write another improbable chapter to his American journey, a journey he admitted he isn't sure he could have envisioned when he first came to the U.S.
"I was always confident in my ability (but) I don't know if I ever expected it this way," Dwyer said. "It's a great story and hopefully it can continue."