All-time great spoke ahead of Copa America win
Did the same ahead of Qatar showpiece
Albiceleste delivered global crown for captain
WHAT HAPPENED? The seven-time Ballon d'Or winner was caught on camera delivering a passionate message to the Albiceleste squad ahead of their Copa America final victory over Brazil in 2021. History repeated itself in Qatar, as Messi finally got his hands on football's ultimate prize, with the 35-year-old once again charged with the task of stirring up emotions prior to what proved to be an epic encounter with France that required a penalty shootout in order to determine a winner.
WHAT THEY SAID: Mac Allister, who starred alongside an illustrious countryman in the Middle East, has told BBC Sport when asked if Messi got Argentina fired up for a shot at global glory: "Yeah, before every game he speaks. He says what he feels, but he tries to get the pressure away from us. He is so important for us on and off the pitch."
Mac Allister added on the determination within Argentina's ranks to deliver the one major trophy that had eluded Messi in his remarkable career to date: "Sure. He said it was going to be the last one and we knew that it was an important trophy that he was missing – the only one. We did it for him. Of course we wanted to win it as well for us, but he is the one that deserves it alongside [Angel] Di Maria. They fought a lot in the last couple of years."
THE BIGGER PICTURE: Messi is now considered to have ended any debate regarding who can be considered the greatest of all-time, while those that aided his quest for a World Cup crown in Qatar have seen their own stock soar. Mac Allister fits into that category, as transfer talk begins to rage around him, but the talented midfielder claims to be happy at Brighton. He said of his future plans: "I just try to live the present. It's an amazing moment for me – 24 years old, to win a World Cup, it's fantastic. I will try to enjoy it and play football because that's all I want."
IN THREE PHOTOS:
Getty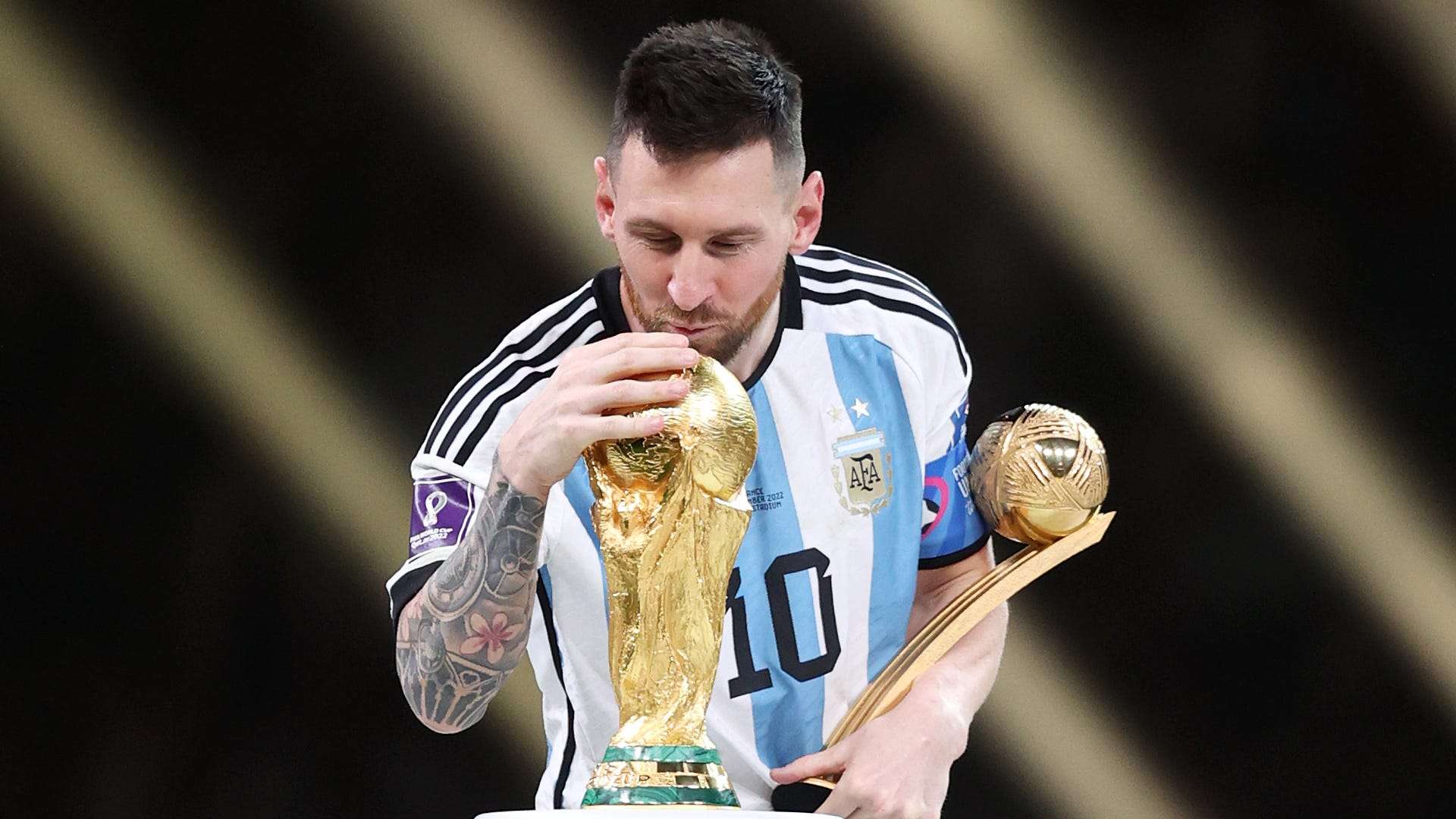 Getty
Getty Images
WHAT NEXT? Mac Allister has taken in two appearances for Brighton since returning to England from wild celebrations in South America, and bagged a brace as the Seagulls eased past Middlesbrough 5-1 in the FA Cup third round last time out.