The MLS Wrap: Red Bulls flex player development muscles
Ives Galarcep
Mar 12, 2018 20:33 UTC +00:00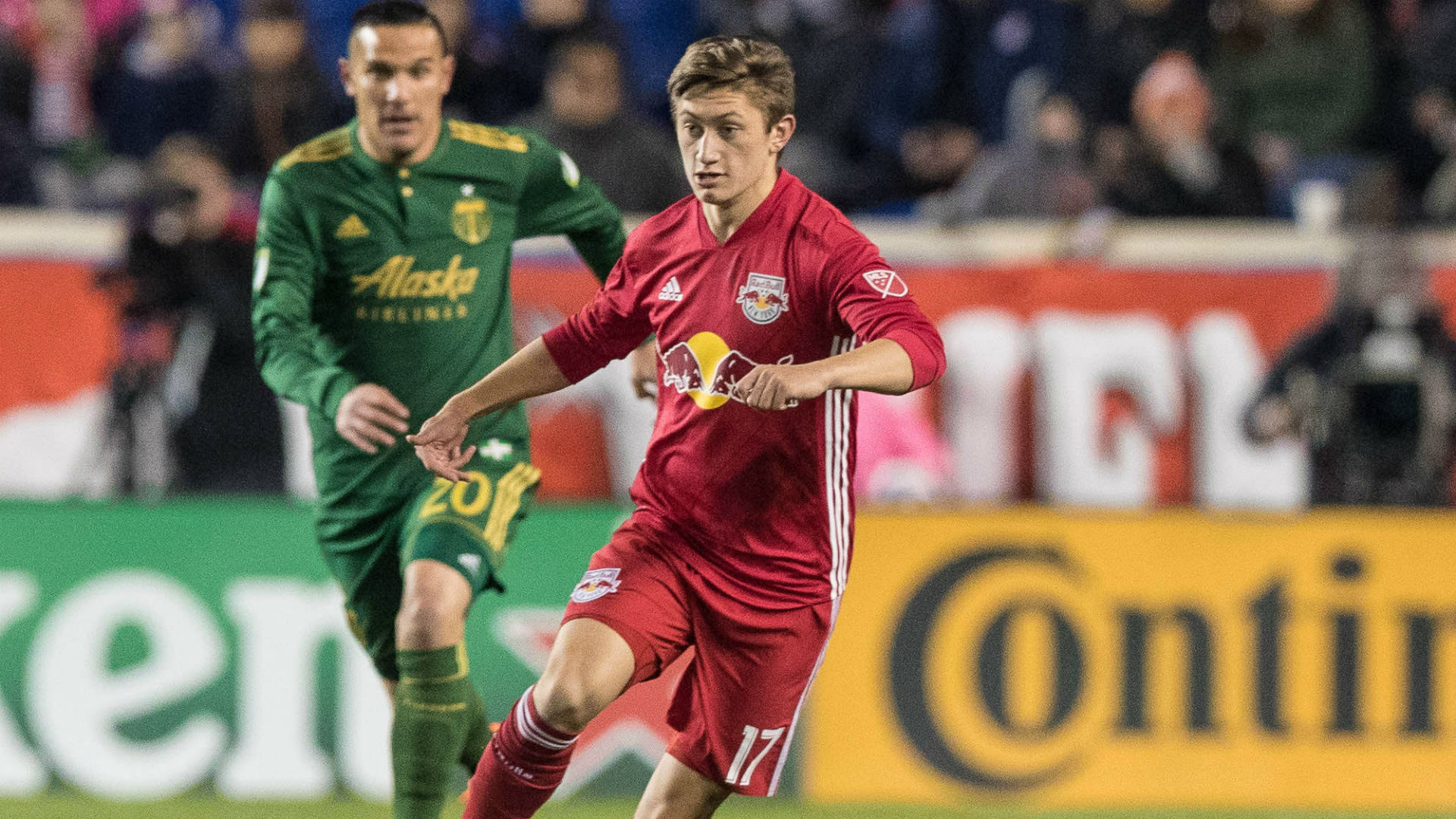 Vincent Carchietta
The second week of the MLS season was the opening weekend for some teams, including the New York Red Bulls, who showed the rest of the league why their player development system is the best in MLS.
Jesse Marsch rested several starters ahead of New York's CONCACAF Champions League clash with Club Tijuana and it presented him with an opportunity to show off several players who have been produced through the team's academy and USL affiliate setup. The result was a 4-0 victory against Portland that provided some very good evidence to support the importance of developing your own talent.
Week two was also filled with statement games, from Los Angeles FC's resounding 5-1 mauling of Real Salt Lake to Atlanta United's manhandling of D.C. United and Vancouver's impressive road win in Houston. We saw New York City FC solidify its title contender credentials and Minnesota United help Adrian Heath exact some revenge against the Orlando City team he once managed.
Here is a closer look at the second weekend of MLS actions:
---
RED BULLS FLEX PLAYER DEVELOPMENT MUSCLES
---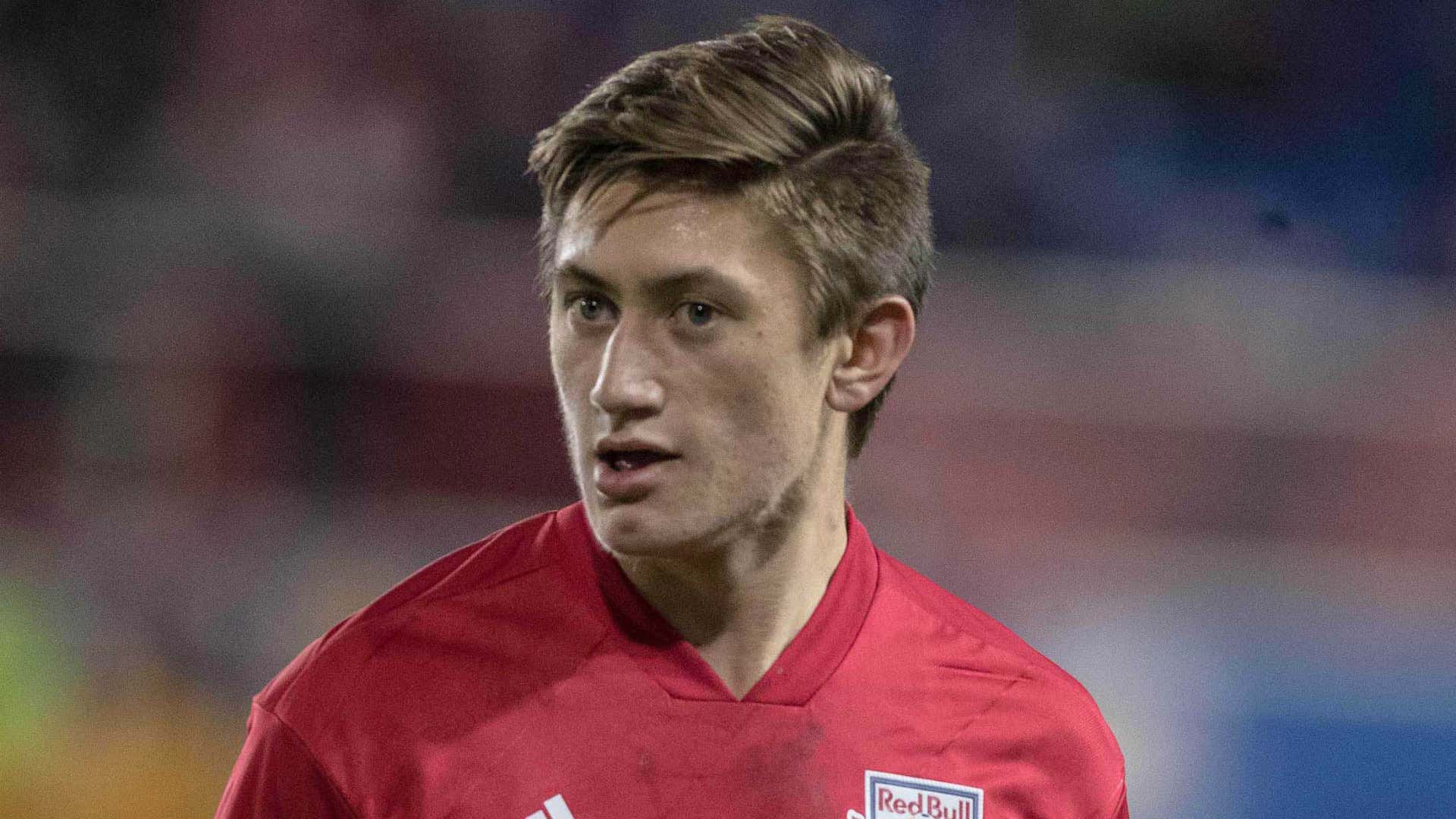 At a time when the influx of foreign talent is making it seem tougher and tougher for locally-developed players to break through, the New York Red Bulls' 4-0 win against the Portland Timbers was a refreshing reminder of the possibilities that a strong development system can create for a team.
Red Bull academy products Ben Mines and Kyle Duncan impressed in their MLS debuts, USL product Vincent Bezecourt was outstanding in a playmaker role and fellow academy graduates Derrick Etienne Jr., Sean Davis and Connor Lade also played well in Saturday's romp, which left Marsch agreeing with the thought that it was the best showcase of the team's development system since he's been the Red Bulls coach.
"It probably is. You're probably right," Marsch said after Saturday's win. "And the biggest thing to I think understand about what we are doing here is it is 'we.' It is 'we.'

"It is a group of people that are all committed to each other and that's from Marc de Grandpre and the organization to Denis Hamlett and the way that we run the sporting department. And then when we talk about how our first team, our USL team, our PDL team and our academy teams work together, there's a system here. It's a factory. It's a player and a football factory, and we believe wholeheartedly there's no one in this club who doesn't believe in the way we do things, and our identity, and it actually makes life easy for everyone."
While FC Dallas has often been held up as the team with the league's model development setup, it's tough to argue against the Red Bulls deserving that title given the number of players they have developed into first-team roles. In recent years they have sold an academy product to Chelsea (Matt Miazga) and seen another break through with the U.S. national team in Tyler Adams. The emergence of players like Adams, Davis and Alex Muyl has allowed the Red Bulls to trade away veterans to bolster other positions.
Saturday's win shined a light on the next wave of talent coming up the Red Bulls pipeline. Players like Mines, who was signed as a 17-year-old this past winter and who made a smooth transition into the first team after learning the Red Bulls system with the academy and USL team. Players like Bezecourt, a French-born midfielder who was brought into the team's USL side after being spotted with local college St. Francis in Brooklyn, and after more than a year developing in the USL was moved up to the first team. And then you have Kyle Duncan, an academy product who signed with the first team last week after initially trying to start his pro career in France. He stepped right into the starting lineup at right back on Saturday and fit well in the team's high-pressing system.
"It just reinforces everything that we've been putting together for the past three plus years," Red Bulls technical director Denis Hamlett told Goal. "It's just nice to see these guys get an opportunity and play the way we want to play. For the organization, that's the fun part. They have certain qualities and talents that fit the way we play. it's just one game, but it's definitely nice to see that."
Marsch has shown a willingness to play young players during his time with the Red Bulls and that has helped bring along some of the teams most important players, such as star midfielder Tyler Adams and central defender Aaron Long, a player developed at the USL affiliate after unsuccessful stints in Seattle and Portland. Saturday's victory showed that there is even more talent in the pipeline ready for the opportunity.
"For us, that's the future of the success of this club," Hamlett said. "Even with the (targeted allocation money) initiatives, you have to be certain, and sometimes those are harder. We've brought guys in who didn't work out. When we have guys we know and we've had them for years, and they understand our system, it makes it easier for us to give them the opportunity."
The Red Bulls have gone a long way in changing their reputation from being a team focused on older big names to one building around homegrown talent, along with younger international players like Alejandro Romero Gamarra. The youth movement has led to the departures of some very popular players, like Dax McCarty and Sacha Kljestan, but that hasn't kept them from putting together what might be the deepest squad in the team's history, and a team that is setting the pace for player development in MLS.
---
QUICK KICKS
---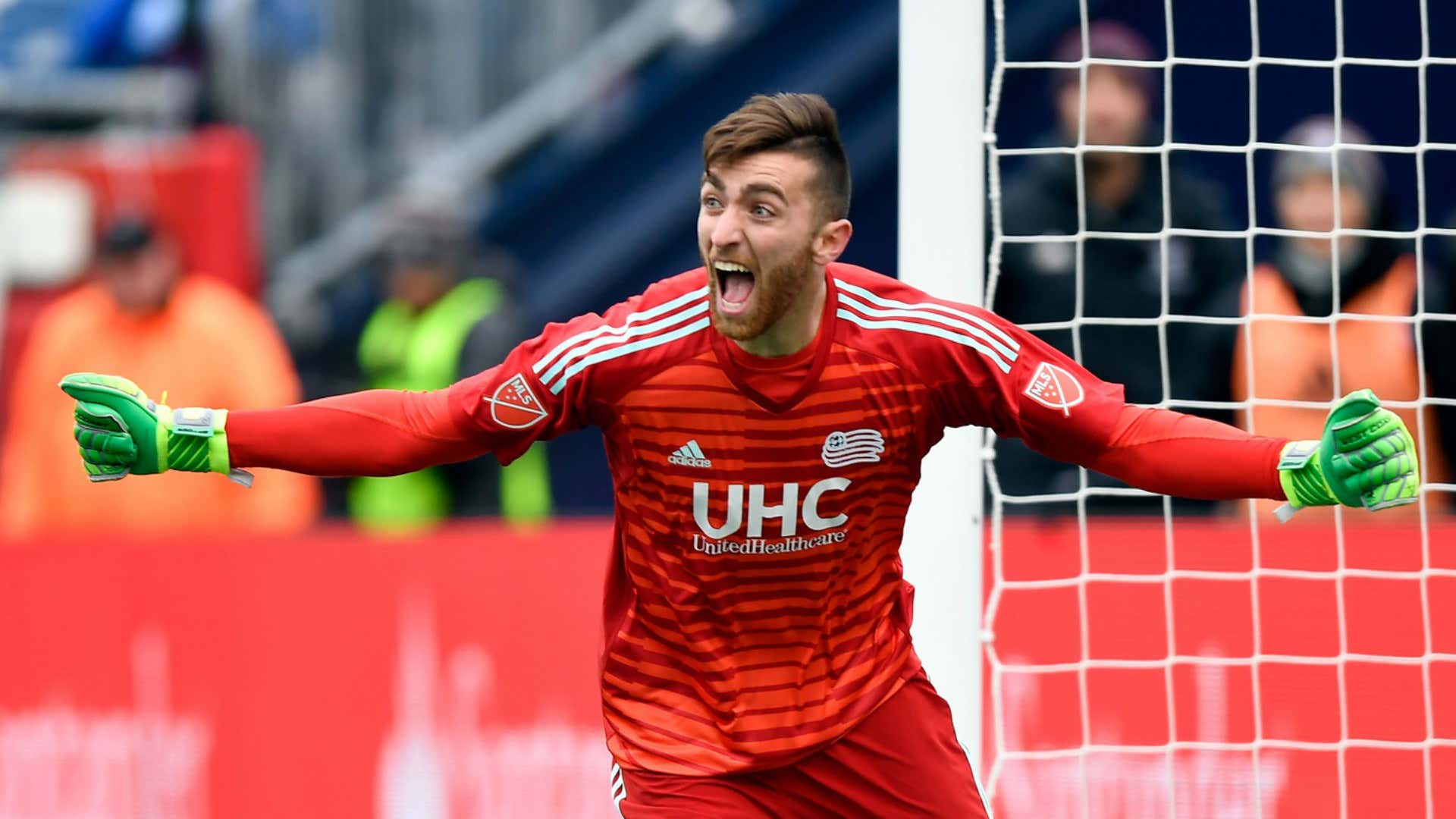 Sometimes all it takes is a sick day at the wrong time to cost you your job. New England goalkeeper Cody Cropper has learned that the hard way. The young goalkeeper came into the new season having been in January's U.S. national team camp and hopes were high heading into the new season, but he fell ill before the Revs' season opener, which opened the door for Matt Turner to step in. Turner has made the most of it, including this past Sunday when his penalty save helped the Revs go on to a 2-1 victory against Colorado.
—
Minnesota United's dramatic win on Saturday against Orlando City was a bittersweet one for Adrian Heath. Defeating his former club for the second time in as many attempts was surely satisfying, but losing Kevin Molino to what was diagnosed on Monday as a torn ACL put a damper on the celebration. Now the Loons find themselves needing even more help before the transfer window closes if they are going to be a real challenger for a playoff spot in the West. They might want to consider joining the race to land Lee Nguyen, whose days in New England look to be coming to an end.
—
Is it time to panic in Portland? Two matches and two losses into Giovani Savarese's tenure as head coach there is already some nervousness over a rough start. Saturday's 4-0 shellacking by the Red Bulls was particularly worrisome considering it came against a reserve-laden Red Bulls side. Portland was without Diego Chara, Vytas and Alvas Powell, and Peruvian winger Andy Polo still isn't at 100 percent and wound up not playing on Saturday. In other words, we still haven't really seen the Timbers at full strength this season, and starting out with a five-game road stretch due to renovations at Providence Park has only complicated things for Savarese. The good news is that Portland heads into a bye week, which should help the Timbers get healthier before some challenging trips to FC Dallas and Chicago.
—
Kei Kamara's goal in Vancouver's 2-1 win in Houston was his 100th MLS goal, making him just the 10th player to reach the milestone. Given how well he is playing for his new team, it isn't a stretch to think Kamara can climb up quite a bit on the all-time MLS scoring chart. He is eight goals away from catching Jason Kreis for sixth place, and 14 away from catching Ante Razov in fifth.
—
It is still super early, but Joao Moutinho is building himself a good early lead in the MLS rookie of the year race. the LAFC left back did well to keep RSL midfielder Jefferson Savarino quiet, and hasn't played much like a rookie since being named the starter by Bob Bradley.
---
BEST OF MLS WEEK 2
---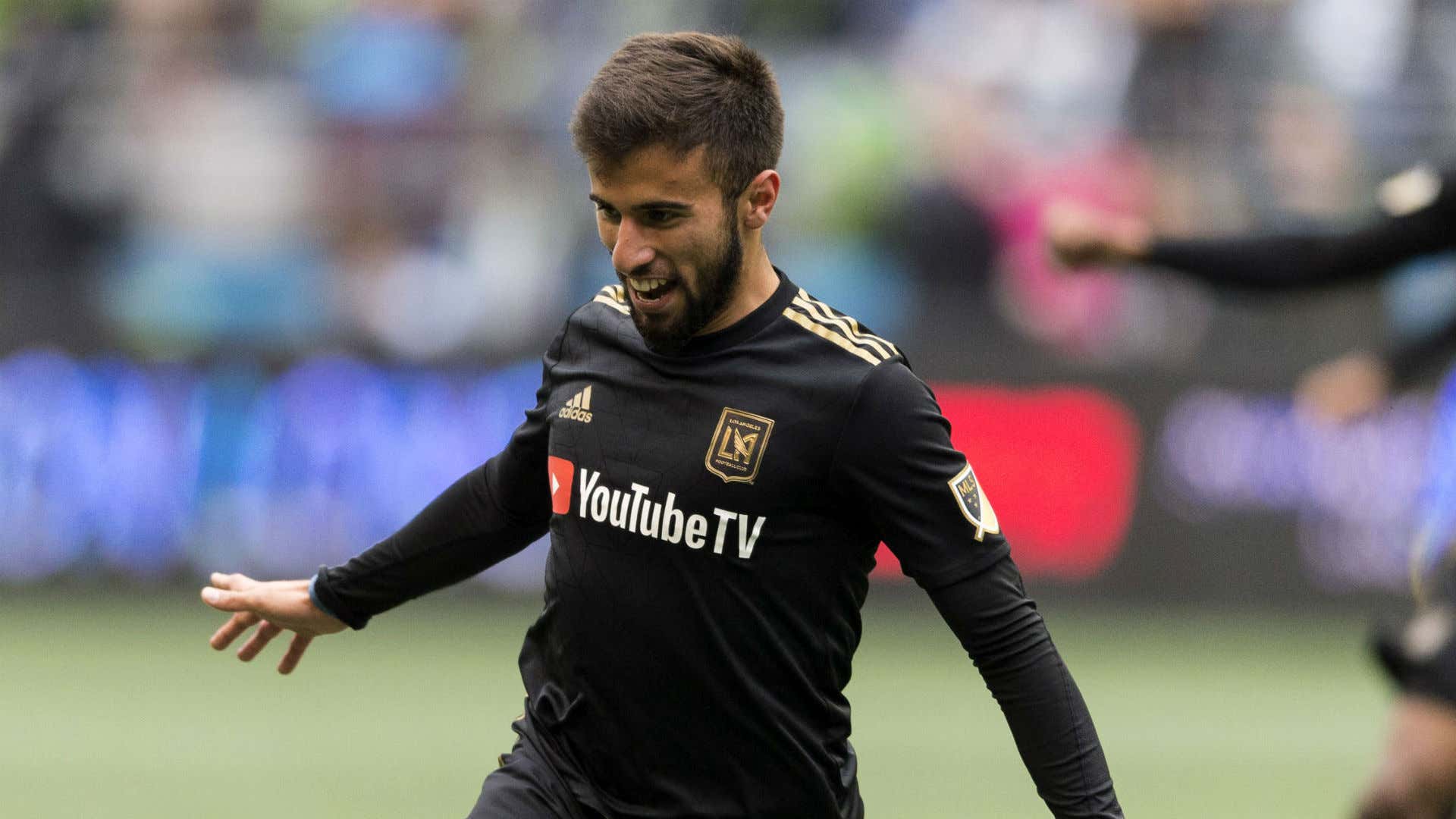 PLAYER OF THE WEEK: Diego Rossi. The Uruguayan winger was outstanding for a second straight week, this time around scoring two goals and having a hand in setting up two others in LAFC's 5-1 romp.
TEAM OF THE WEEK: New York Red Bulls. Jesse Marsch's reserves ran circles around a tough Portland Timbers side.
ROOKIE OF THE WEEK: Joao Moutinho. The LAFC left back posted another solid effort, keeping RSL's Jefferson Savarino relatively quiet.
GOAL OF THE WEEK: There were plenty of good strikes this week, but the build-up and the fact it was the game-winner in a goal-fest made this Felipe Gutierrez finish for Sporting Kansas City the clear choice for best goal:
It's criminal if the nutmeg ➡️ back heel ➡️ dummy ➡️ first-time finish match winner doesn't win, right?

Felipe Gutierrez's 86th minute strike is up for @MLS AT&T Goal of the week.

Vote➡️ https://t.co/UALCjOYPFN pic.twitter.com/AaiX1Si8bL

— Sporting Kansas City (@SportingKC) March 12, 2018