Indian National Football Team: Sunil Chhetri - Very happy on India's new FIFA Ranking
India's inspirational captain, Sunil Chhetri was an elated man after the Indian national men's football team were placed 101st in the latest FIFA rankings.

India National Team rise to millennial record of 101 in FIFA Rankings

The Blue Tigers achieved their best position in over 20 years and striker Chhetri, who recently scored the solitary goal in a 1-0 away win at Myanmar in an AFC Asian Cup qualifying match held the achievement in high regard.

"I've just had a look at the updated rankings put out by FIFA and 'very happy' is the simplest but most honest way to describe how I feel about India being placed at 101. This achievement belongs to the team, the team behind the team, the coaching staff, the media, the fans and most importantly, to the country," the 32-year-old stated.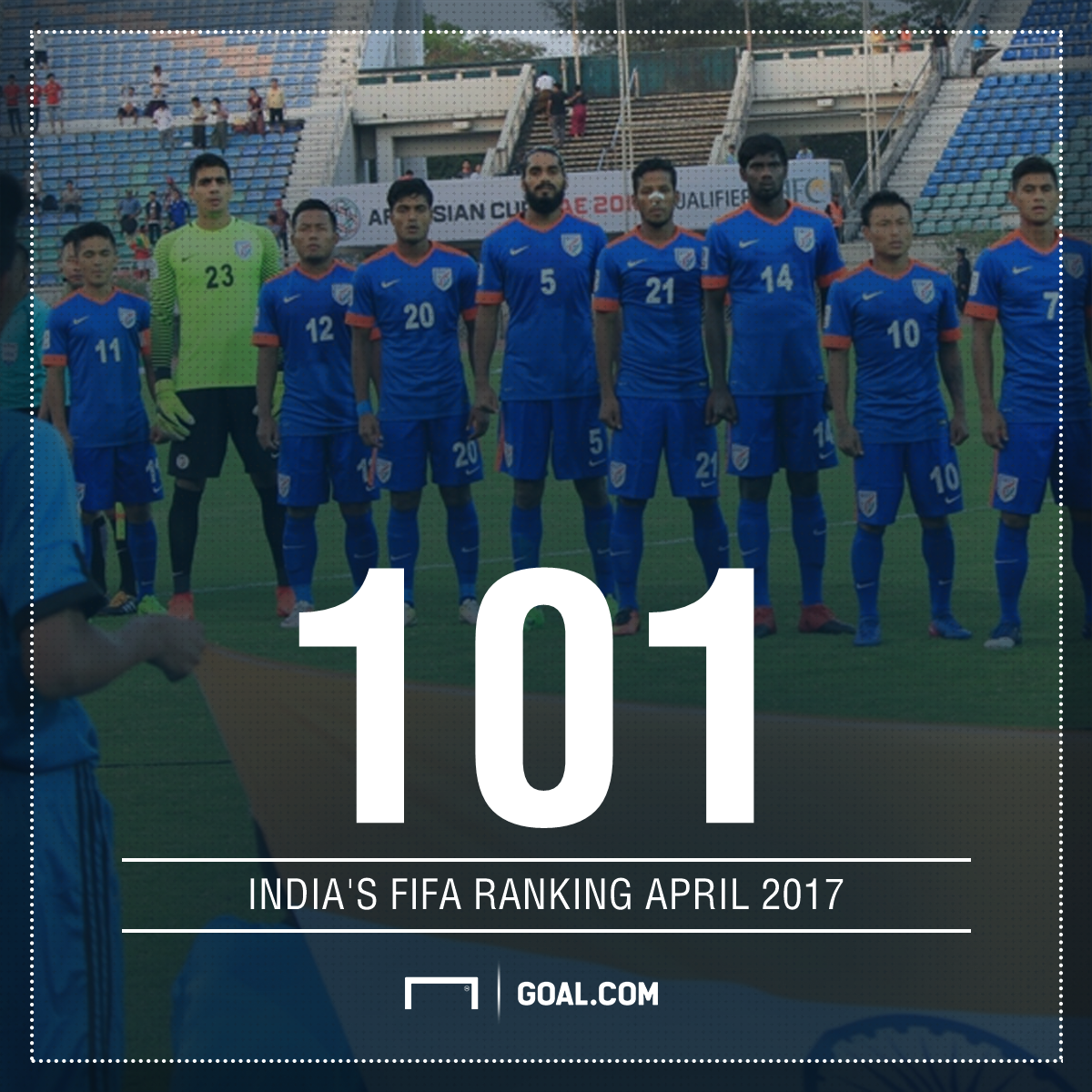 The 93-times capped Chhetri further expressed, " On a personal note, the joy is a little more given this is the highest ranking we've achieved during my time playing for the nation. But while we should celebrate every success, big or small, we also need to realise that the real test begins now"

"In my opinion, rankings are a very fickle measurement of one's success and it is best to not get carried away by it. You lose one game, you slide down 40 places, you win one, and you climb up 50. The real achievement will be when we cling on to this position or better it over the next three to four years. We will need to play more games with better opponents and keep performing well consistently at home and more importantly, away."




The sub-continent giants are 11th among Asian nations and the Bengaluru FC forward saw that as a great mark of improvement. He said, " This change in ranking also pushes us up on the Asian circuit and working our way up further will give us favourable draws when lots are drawn in continental competitions. That said, our biggest task at the moment is to make it out of the qualifiers of the AFC Asian Cup."

FIFA Rankings Special - World XI ranked below the Indian national team

However, with Chhetri planning to retire after the 2019 Asian Cup in UAE, he emphasized on further improvement to achieve the ultimate aim of seeing the nation play in a FIFA World Cup.

"Everything said, we are moving in the right direction and like I always say, it will take a mammoth effort from all of us involved with football to reach where we want to be," he concluded.