CFL 2018: Mohun Bagan's midfield clamouring for fresh impetus
The Mohun Bagan ground on Sunday evening during their third match in the Calcutta Football League (2018) against George Telegraph was at full capacity. Touts and scalpers made their fortunes by selling a ₹10 ticket for ten-times the price. 
"Rainbow had scored three goals against George (Telegraph). We should at least score three to five," said an excited fan while jostling his way into the concrete ramps. 
It was a bright start for Bagan and they could have drawn first blood as early as the seventh minute only if Aser Dipanda's free-kick had bounced in off the crossbar rather than out. But as the match progressed, Bagan's lack of creative imagination in midfield became more pronounced and it soon turned into a snooze-fest. 
Sankar Lal Chakraborty stuck to his 3-5-2 formation from the previous game with Arijit Bagui and Abhishek Ambekar operating down the flanks. Since the start of this season, it has become an open secret that Mohun Bagan will use the wings to float in crosses towards Henry Kisekka. 
George Telegraph coach Ranjan Bhattacharjee had done his homework well and applied the perfect anti-dote. He opted for a 4-5-1 formation with the wing-halfs vested with the responsibility to keep a check on Bagui and Ambekar's run. 
Without a 'Plan B', Mohun Bagan started to look like a fish out of water. The midfiled trio of Shilton D'Silva, Pintu Mahata and Sourav Das lacked the creative imagination to unlock a gritty opposition defence. To add to it, George Telegraph started to crowd the midfield as well, leaving very few gaps down the centre of the park. Echezona Anyichie stuck to Dipanda like a shadow and the striker repeatedly failed to peel him off. His partner-in-crime Kisekka looked sluggish and off-colour as he had been down with fever for the past few days.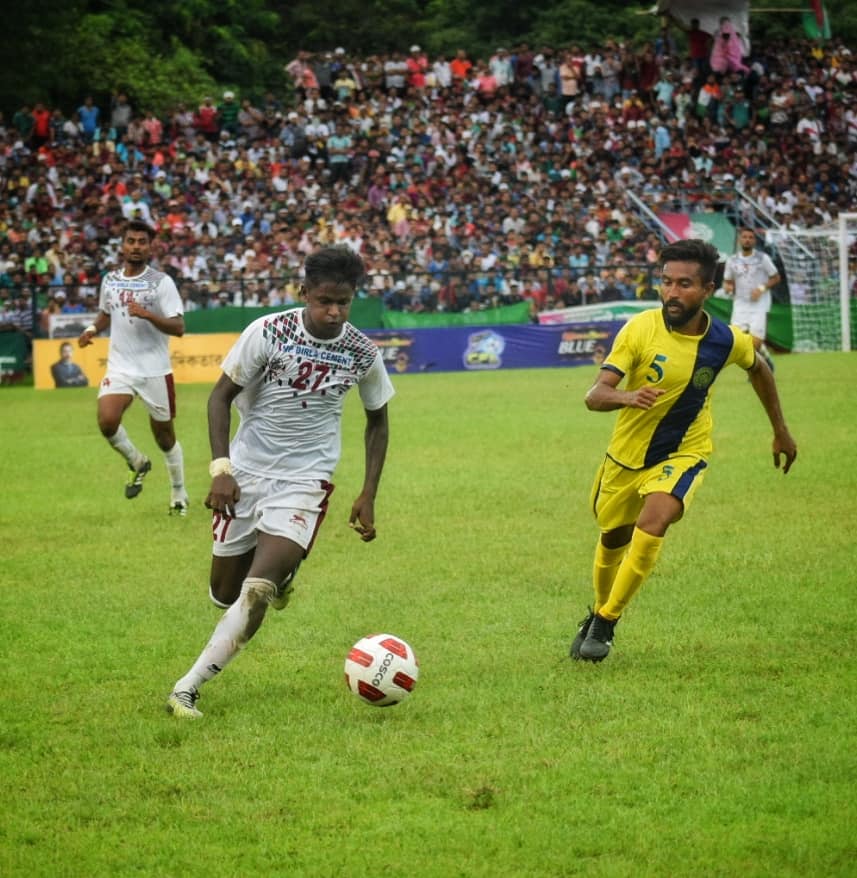 It became clear within the first half-hour that Bhattacharjee only intended to snatch a point instead of taking the fight to their illustrious opponents. They chose to take the route one policy and hoisted the ball towards Stephen Harry at every possible opportunity. When Harry had also dropped deep to help his team defend, many of those long-balls would go to waste.
The match was clamouring for a fresh impetus. Chakraborty showed his hands by bringing on Mehtab Hossain in place of an ineffective D'Silva. Apart from the set-pieces finding a sense of purpose and direction, the substitute had minimum impact on the game though.
12 minutes into the second-half, Gurjinder Kumar was sacrificed and Azharruddin Mallick was brought on. Chakraborty implemented a change in formation and shifted to a traditional 4-4-2. However, they could not lead to a change in style.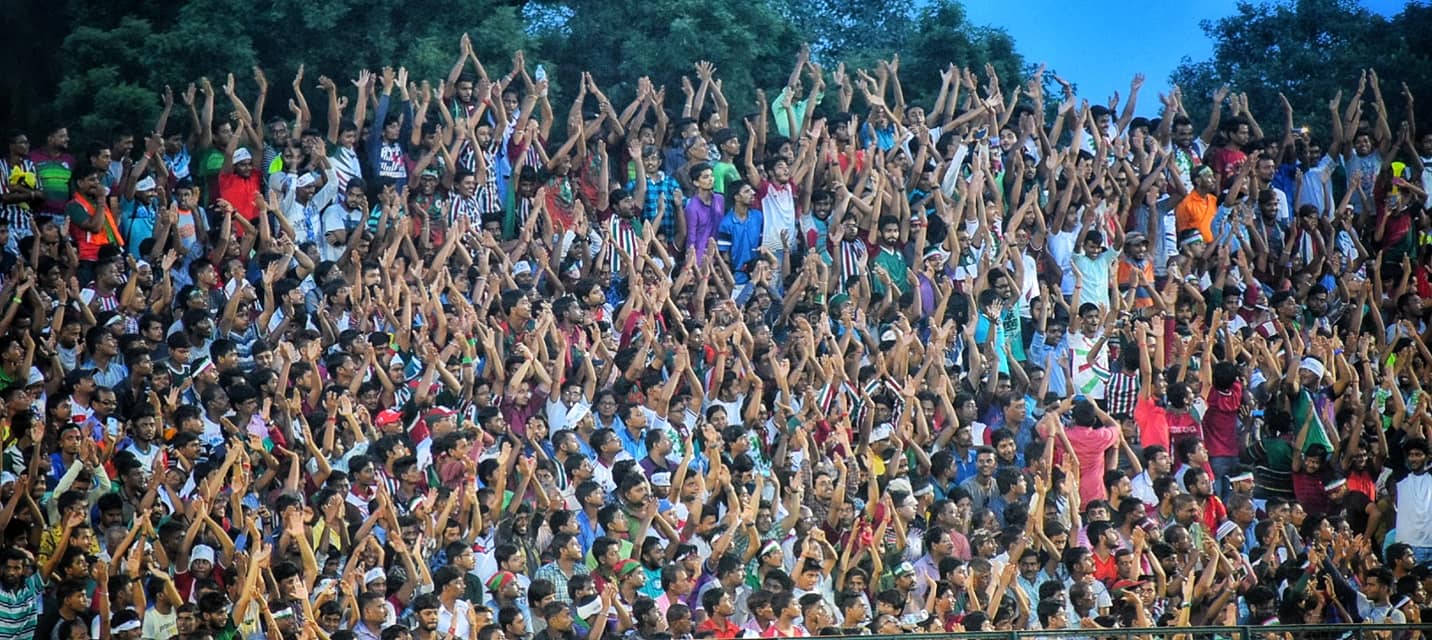 The build-up play that resulted to the goal also happened to be from the wings. Tirthankar Sarkar spotted a run from Dipanda and Kisekka and kept his delivery just outside the six-yard box. Goalkeeper Laltu Mondal was late to come out of his line and Dipanda took that opportunity to guide his header into the net. 
Bagan managed to hang on to their slender lead till the final whistle and cemented their position on top of the table. But Chakraborty has a lot on his table to ponder upon. His men must be more decisive in their build-up play and add more attacking options in their quiver. The midfield needs rejuvenation and fresh thinking. 
The maroon and green have won all their matches with by a solitary goal, which reinforces the above point. If it was not for Sankar Roy's double save, Bhattacharjee would have been a hero and his opposite number might have had to face the same fate as Subhash Bhowmick a few days before. With this anaemic, dull and infertile midfield, scoring 'three to five' goals looks like a distant dream for the time being.