Premier Soccer League
Promotion bid for Zimbabwe PSL ends with Mushowani Stars claiming last berth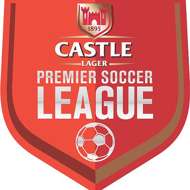 Mushowani Stars beat Trojan Stars 4-1 on Sunday to seal the Premiership spot they had been battling to win for the past six seasons from the Northern Region Division One League.
They join Hwange, TelOne and Manica Diamonds, who won their respective leagues in the Southern, Central and Eastern Regions.
In recent past seasons, new PSL teams had been battling to retain their top-flight league status and Mushowani coach Levison Selous hopes his side will continue with their fighting spirit in the PSL.
"We had a good fight and we now look forward to the Premier League," Selous was quoted as saying by The Herald.
"It has been a long journey and we are happy to have managed to be promoted. I am very happy that we are now in the (Pemier Soccer) League. We hope that we will continue with the fighting spirit.
"It's been a long time and we now need to go a level up. I have learnt a lot since becoming the coach 10 weeks into the campaign."
From all the newly-promoted sides, only Hwange has played PSL football before. The four PSL newboys will replace Shabanie Mine, Mutare City and Bulawayo City who are all already relegated from the PSL with two games still to be played.
Nichrut are likely to become the fourth team to be demoted from the top-flight league if they lose away at Triangle this Sunday.