eSports
When will FIFA 19 player ratings be revealed?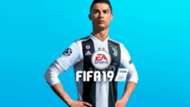 FIFA 19 will drop in early September, with the world already eagerly anticipating its release.
The latest iteration of FIFA is set to be the most exciting one yet, with Cristiano Ronaldo again gracing the game as cover star and the Champions League and Europa League being re-introduced.
With the release of FIFA 19 just around the corner, attention has turned to when EA Sports will reveal their latest player ratings – and who could potentiall usurp the Portuguese superstar to the coveted #1 spot.
Goal brings you all the details of FIFA's player ratings and when they are expected to be revealed.
---
What are FIFA's player ratings?
---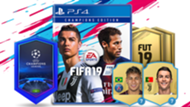 FIFA player ratings showcase the top players in the game, with ratings based on their performances from the past year of football.
Ronaldo topped last year's FIFA 18 ratings ahead of Lionel Messi and Neymar, with an overall score of 94. The Barcelona forward came second with a score of 93, and Neymar came third with a rating of 92.
The likes of Luis Suarez, Manuel Neuer and Robert Lewandowski rounded out the top half of the highest-scoring footballers, with only Chelsea star Eden Hazard the only Premier League player with a score that landed in the top 10.
---
When will FIFA 18's player ratings be revealed?
---
The player ratings for FIFA 19 are expected to be revealed as part of the FIFA capture event, which will be held at the beginning of September.
They will will be released in batches over the course of several days, with the top 100 reveal from 100-81, 80-61 and so on. The first batch is expected to drop on September 6.
Player ratings will be revealed by individual league and then specific attributes such as pace, strength, finishing, and passing, and then by club for each of the top teams.