Liverpool
'Spectacular Suarez' hastened Liverpool departure for Aspas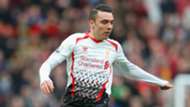 Iago Aspas has conceded that he was no match for "spectacular" Luis Suarez during a forgettable spell at Liverpool.
The Spanish forward moved to Anfield in the summer of 2013, but struggled to make an impact in the Premier League.
Suarez steps up with Messi missing
A miserly return of one goal in 15 appearances left him operating in the shadow of other star strikers on Merseyside, leading to him eventually returning to his homeland with Sevilla and Celta Vigo.
"Despite what people may think, it was a very enriching experience for me," Aspas told Sky Sports.
"In England and then in Seville I grew as a professional and a person. My relationship with [Brendan] Rodgers was normal between a coach and his player.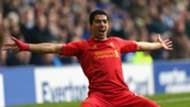 "I did not play much that year, but you must remember that I met Luis Suarez and Daniel Sturridge at the highest level. Suarez is a spectacular striker.
"I would not have stayed because I wanted to play as many minutes as possible and there I did not have them, not when Suarez was playing like that.
"Language? I learned something, not much, but football is a universal language."
Aspas insists he has no regrets at having taken on a Premier League challenge, with the opportunity to link up with a club of Liverpool's stature too good to turn down.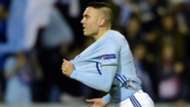 He added: "It is always difficult to leave your home.
"It's not just the club that you love, I also have my family here, my friends, but it was a very good opportunity for me.
Xavi warns Barca over Messi contract
"I wanted to have the experience of playing in another league, especially in the Premier League. To be able to do it in Liverpool, a historic club in Europe, was something incredible."
While he failed to make his mark with the Reds, Aspas has rediscovered his goalscoring touch back in Spain.
He netted 18 times in all competitions last season and has followed up that return with 21 efforts to date this season, sparking talk of possible interest from Atletico Madrid.