Ronaldo struggling in Serie A? Don't doubt CR7 for a second!
Two league games played in Calcio and still no goals from Juventus new boy Cristiano Ronaldo. What on earth is going on?!
Could there possibly be an element of truth in the claim that it is tougher to score goals in Italy than anywhere else? Is Ronaldo really going to struggle to make the same impact on Serie A that he did on the Premier League and La Liga?
I would counsel caution. In the words of the humourist Evan Esar, statistics can be "the science of producing unreliable facts from reliable figures".
Indeed, let's explore the myth that it is harder to score in Italy than it is in Spain. 
There have been 1900 games in both leagues over the past five years and yet just 57 more goals scored in La Liga than Serie A (5239 for 5182) - hardly a massive difference.
Furthermore, during that period, there have been an average of 2.72 goals scored per Serie A game as opposed to 2.75 goals per game in La Liga.
What the statistics tell us is that over that same period the top goalscorers in La Liga ( el pichici ) have scored a total of 190 goals while their counterparts in Serie A ( il capocannoniere ) have managed just 138.
Not once has the top goalscorer in Italy scored more goals in a season than the equivalent in Spain and only once in the past five seasons has a Serie A player scored more than 30 goals (Gonzalo Higuain, 36 in the 2015-16 season).
However, four of the last five Pichichis have been won by either Ronaldo or Leo Messi, and that is key here. 
In my opinion, Cristiano is the greatest goalscorer of all time while Messi is quite simply the finest player of this, and any other, generation.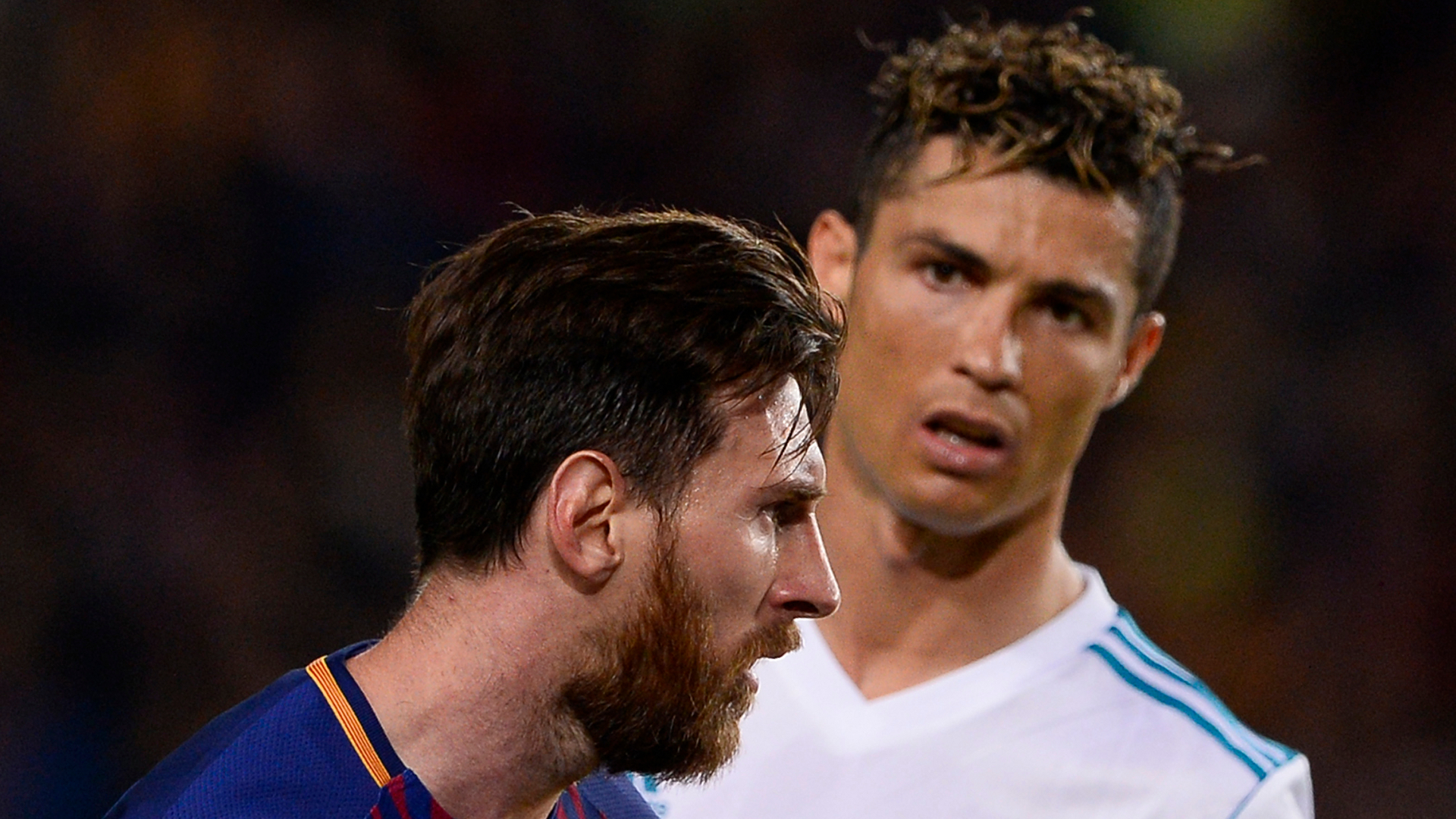 This prolific pair have distorted everything, making it appear that it is easier to score in Spain than in Italy, when the truth is that we are talking about two all-time greats who would have scored freely in any league.
Statistics simply do not tell the whole story and the same goes for Ronaldo's 'struggles' in Serie A. 
Anyone who has watched his two games so far, against Chievo and Lazio, would know that he has performed well in both fixtures.
Let us also remember that, at Real Madrid last season, Ronaldo required eight games to open his Liga account, while he had racked up only four by the midway point of the 2017-18 campaign.
Yet it was often overlooked that he had missed the first four matchdays after picking up a ban for two stupid yellow cards swiftly followed by a brattish push on referee Ricardo de Burgos during the first leg of the Supercopa clash with Barcelona at Camp Nou.
In addition, while he undeniably struggled to score during the first half of the Liga season, he was still banging them in for fun in the Champions League and ended up finding the net 44 times in 44 games in all competitions.
So, it would be foolish to write Ronaldo off at this early stage.
Admittedly, Ronaldo has peaked from a physical perspective and he changed his game accordingly to become a one-touch goal machine.
In addition, after discussing his future with former Real Madrid coach Zinedine Zidane, he decided to conserve his energy for the business end of the season, which resulted in Ronaldo being rested for Liga games more than ever before.
Let us, therefore, wait and see how Ronaldo finishes the season, rather than making rash assumptions because of the way he has started it.
The Portuguese has already impressed Juventus coaches with his sharpness but the feeling is that there is much more to come; that he can get still stronger.
There are certainly no doubts over Ronaldo in Turin just because he failed to score in the opening two rounds of the season. 
I was in Italy to watch his debut against Chievo and it was fascinating to see how the usually uber-cool Torinesi were quickly caught up in the general hysteria that always surrounds CR7.
Many locals may not like to admit it but super-chic Turin can be just as fiery and boisterous as a southern-Italian city and Ronaldo's arrival has stirred their passionate side like no player ever before.
Record shirts sales; soaring share prices; ticket price hikes; and even a special edition Cristiano Ronaldo ice cream – these are all elements of the CR7 circus.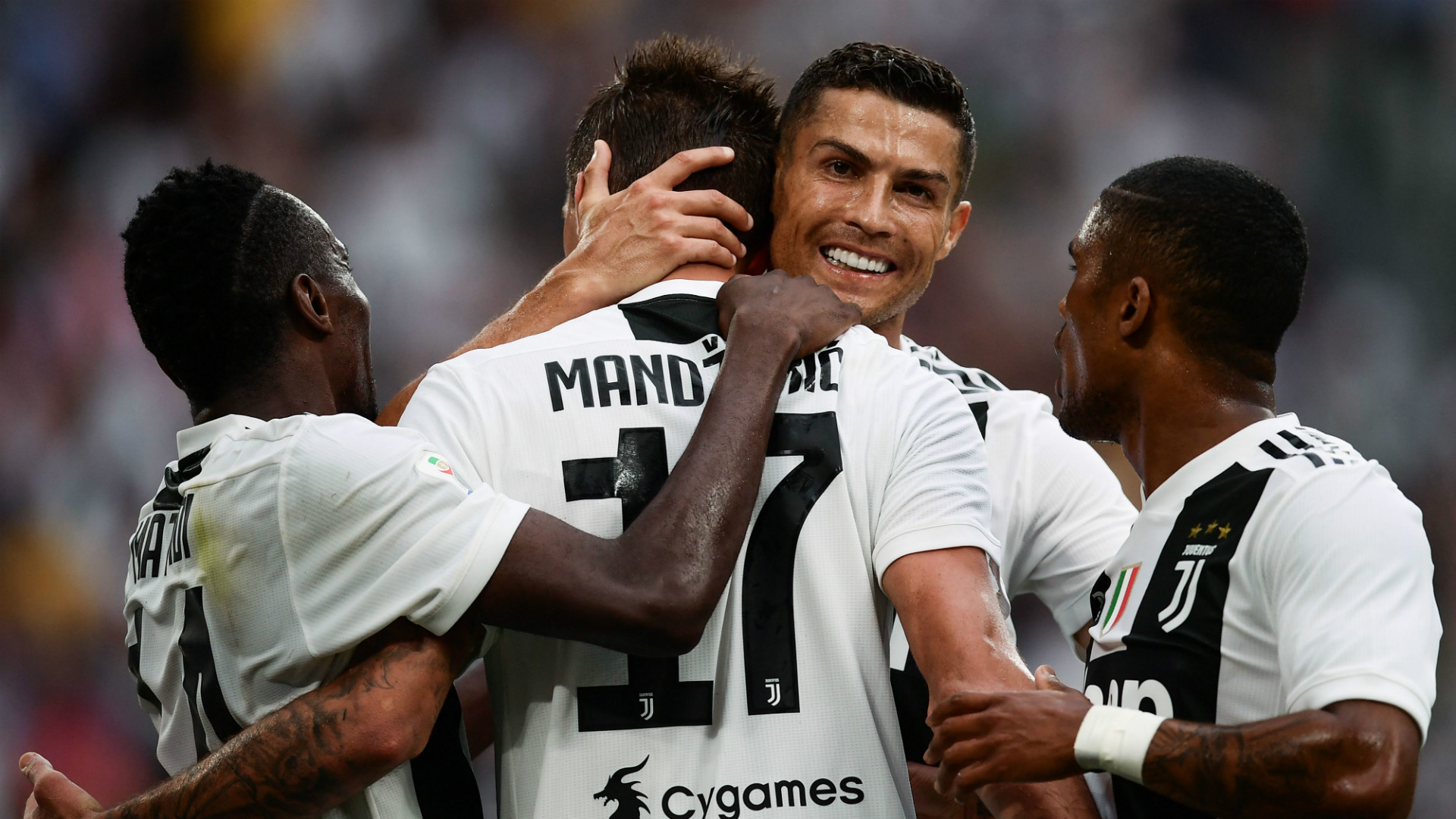 Unfortunately for Juventus and Massimiliano Allegri, having Ronaldo and knowing immediately how to get the best out of him are two completely different things.
The Bianconeri boss even admitted privately before the Chievo game that he still wasn't sure where he would play his stellar summer signing and that he will try different formations to see what suits Ronaldo best.
In the first half against Chievo, the No.7 was next to two wingers in a 4-3-3 formation, but when Mario Mandzukic was introduced as a No.9 after the break, Ronaldo moved out on to the left wing, where he performed well.
Against Lazio, meanwhile, Mandzukic and Ronaldo repeatedly swapped positions to good effect. He even looked set to get off the mark, too, but a deflection resulted in a tap-in turning into a bizarre and unintentional assist for his forward partner to make the game safe with an emphatic volley.
Ronaldo raised his arms in frustration and smiled, pleased his side had scored but not as happy as he would have been had he netted.
What we are seeing now is Ronaldo at his most humble. Keen to be seen as part of the team, pulling his weight, polite, hard-working, amenable – those are all of the things that Allegri's coaching staff are seeing and admiring, steadfast in their belief that the goals will come.
As we know, strikers are like fighters and the last thing that they lose is their finishing instincts. Ronaldo remains a goalscoring heavyweight and he still packs a punch.
It may be too early for predictions but no amount of stats will deflect me from thinking that Ronaldo is capable of hitting 40 to 50 goals in all competitions this season.
In fact, I don't doubt it for a second.