Super League
Kedah will need a bigger squad to play in AFC Cup
Zulhilmi Zainal & Nik Afiq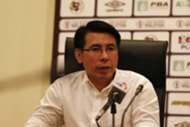 Coach Tan Cheng Hoe has admitted that Kedah will need a bigger squad if they were to compete in the AFC Cup.
Kedah, who placed third in the Super League (MSL) last season, have a chance to play in the AFC Cup this season if defending MSL champions JDT qualify for the Asian Champions League (ACL) but according to Cheng Hoe, he needs a bigger squad if they want to compete in the tournament.
"It would not be easy for Kedah if we qualify to play in the AFC Cup. If we go into the tournament without a good squad, it will backfire because we don't have the squad to sustain our performance."
"As we know, the schedule might be similar to last year, so we need to rotate our squad often, and of course when we have to rotate, we still want our best players on the pitch for every game," he told Goal following his team's 2-0 friendly win over Felcra FC on Thursday.
Coincidentally, JDT will be Kedah's first opponents in the league this season, in the Sultan Haji Ahmad Shah Cup, which also doubles up as the league opener.
Speaking about their clash with JDT next weekend, Cheng Hoe is determined to head to Larkin with a positive mindset and defeat the defending champions.
"We will go there with a positive mindset, and if we go there with that mindset, the result will be positive."
"There is no guarantee that in any football game that one team will definitely win the tie, and we have to chance the upset them. As a coach, I want to win there."
Commenting on the current status of the squad, Cheng Hoe is expecting Sandro Da Silva to return to full fitness soon. He also added that he has faith with their new striker, Ken Ilso Larsen to deliver and score goals for them this season.
"Sandro just came back to the squad and settled in quite well but he needs to regain match fitness and for Ilso, we can see his quality and I strongly believe he can deliver and score goals for us this season," added Cheng Hoe.
Kedah are aiming to replicate their last season form, when they won the Malaysia Cup and finished third behind JDT and Felda United in the league.