A-League
FFA push back governance reform meeting again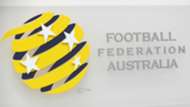 Football Federation Australia's (FFA) planned meeting with state federations, A-League clubs and Professional Footballers Australia to discuss governance reform has been pushed back to March 17.
The meeting was originally scheduled for Thursday but 24 hours prior it was postponed until Tuesday.
But in a statement released on Friday, FFA explained "some stakeholder representatives" would still be unable to attend the meeting, which forced another postponement.
FFA target new A-League model before expansion
The meeting is the latest step in the governing body's consultation process to expand its congress - the body that elects members of the FFA board - although yet another delay will only provide more ammunition for critics.
FIFA instructed FFA to expand its voting body - the smallest of any national association - in September and rejected chairman Steven Lowy and CEO David Gallop's request to delay reform in February.
FFA conceded it has also yet to finalise a date for the extraordinary general meeting that will be required to pass a motion to expand its congress but are "still working" to hold it by the end of March.
FIFA has given FFA a deadline of March 31 to complete the requested reform, with Australian football risking sanctions if the national association doesn't comply.
NPL clubs' association growing rapidly
The delay of next week's meeting could benefit the proposed association of National Premier Leagues clubs, which is set to be established on March 20.
FFA's focus on governance reform and a new ownership and operational model for the A-League has been used as an excuse to delay the release of expansion criteria, which was originally expected last month.