WC Qualification Europe
Southgate's "new" England confirms Rooney's time is up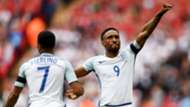 Gareth Southgate refused to confirm before this match that Wayne Rooney's international career was over but he may as well have.
The Manchester United and erstwhile England captain was not selected for this World Cup qualifier against Lithuania and the friendly against Germany as he is suffering the effects of a slight knee injury. Even if Rooney had been declared fully fit it is hard to make a case for him getting back in the England set-up.
Look around this attack and midfield and name one player Rooney should get in ahead of. It's difficult. This is an England for tomorrow and there's simply no space for a player who has quickly become yesterday's man.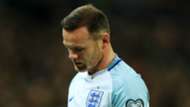 He's moved from striker to midfielder to obscurity for club and country in the space of a few months. It is a sad end for one of the stars of his generation.
Southgate has tactfully followed Jose Mourinho's lead and designed a system which makes no allowances for Rooney's reputation. It is the biggest call of his managerial career so far and there is little chance of it backfiring.
Adam Lallana possesses nimbleness and a craft that is beyond the Manchester United man nowadays. The Liverpool playmaker was peerless against Lithuania not only as a supplier of the through ball for Jamie Vardy's goal but for the manner in which he recycled possession and kept England ticking over.
The much-vaunted "England DNA" requires players who can play patient, possession-based football with one eye always on springing a run in behind. It could have been written with Lallana in mind but it also relies on the weapons that players like Dele Alli and Raheem Sterling can provide.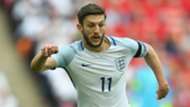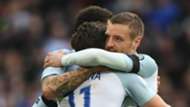 Those players are playing front-foot football at their clubs under managers such as Jurgen Klopp, Mauricio Pochettino and the king of possession football Pep Guardiola. Rooney is scarcely playing at all. There is no evidence here that English players are lacking the technical expertise of their continental counterparts. They have been empowered to play. Much more difficult matches will have to be won but this is certainly a step in the right direction.
Jermain Defoe is 34 now and is much more likely to go to the World Cup than his 31-year-old counterpart Rooney. Defoe – very much the elder statesman of this squad – scored the goal to get England on their way. Age is no barrier to progress. Defoe has kept himself lean and sharp. He is as sprightly as any of his junior colleagues.
His alertness in the box is a very welcome attribute for an England team in transition. Goals will always come his way even if England occasionally are stuck in the mud.
'Neymar is better than Ronaldo & Messi'
The structure of this new England attacking line will be further bolstered once Harry Kane returns to fitness.
Marcus Rashford – the teenage star – impressed immediately with a host of feints and dribbles as well as one sumptuous nutmeg. That indicates that even the bench would be a step too far for Rooney.
Vardy – too - came off the bench and took his chance with aplomb. Even at 30 he still has more energy than most strikers around Europe and that certainly includes Rooney.
Captain, all-time goal scorer and veteran of 14 years' international service he may be but Southgate has now authoritatively demonstrated that Rooney's time is up.