ISL 2017-18: Sergio Lobera: Worrying that we didn't score a goal in the last game
This Indian Super League (ISL), FC Goa have gone without scoring in only two games which resulted in 2-0 losses. The Gaurs will only hope for a revival in fortunes as they seek to end their three matches winless run when they come up against Chennaiyin FC at home on Thursday.

Head coach Sergio Lobera though seemed more worried about his attack which could not finish off the chances in the last game against Bengaluru FC rather than focusing on shoring up the defence.

"It's evident that we obviously have to improve in the defence. It's also evident that we are an offensive team. It's more worrying that we didn't score a goal in the last game than anything else, because we are strong when we create opportunities and score goals," he said.

"Defensively, however, we do need to improve. As I said before, if you look at the goal difference, we are still the third best team in the league. This does not mean that we don't have to improve on the things we need to work upon."

"Small details in every game can make the difference. In the last few games, we have been missing some of the important players for certain reasons. For example, in the game against Mumbai City, we were winning but then got a red card, and after that, in the next two games, our starting eleven was not at its strongest. When you have some players missing in key positions, it's noticeable."

"But now it's not the moment to find excuses, it's the time to find solutions. What we need to look at are the positives in the last few games. Against Bengaluru, we did not concede the goal from open play but from a set-piece. It's time to look forward and not look back. We have a good team. A team that I believe can be in the top four if we play to our potential. There are five games left and it all depends on us," opined the former Barcelona C coach.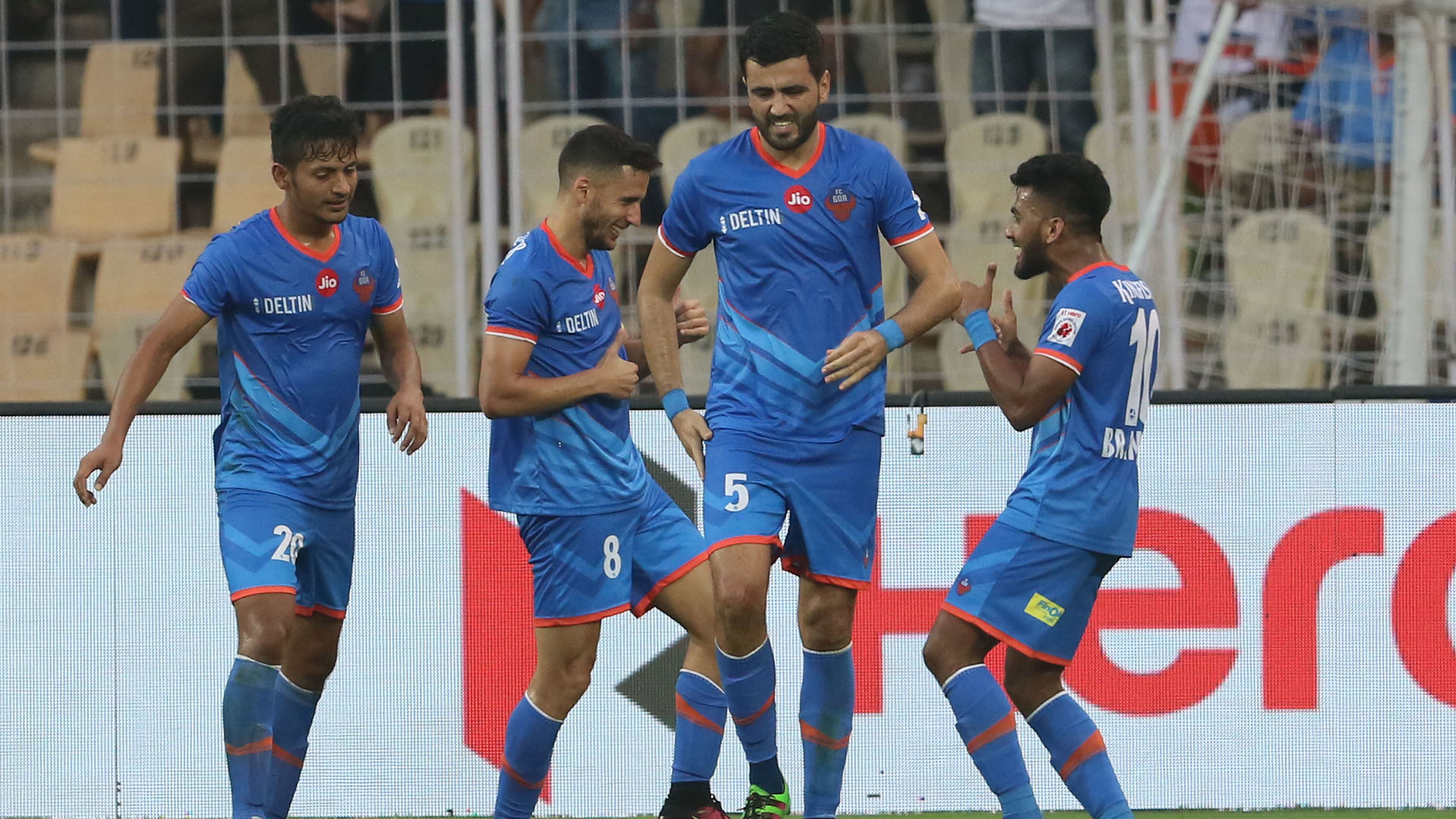 Lobera wants his players to kill the games off by converting the chances that come their way. "It's clear that if we want to be in the top four, in the next two games we have to improve. This is what we are working towards in the last couple of days in training which is to ensure we cover the places we can improve upon."

"I think the most important thing is to recover the confidence of the team. We have already demonstrated that we are a good team and play well, and this is the kind of form we need to carry on in the next two games," he said.

He called for his attacking unit, mainly Manuel Lanzarote and Ferran Corominas to shoulder much of the responsibility in the upcoming games. "I think more than creating chances, what we have lacked is coming up with that final finishing touch, the killer edge."

"For example, in the match against Bengaluru, I don't think there was a number of chances between the two teams. Likewise, in tomorrow's game, I don't think there will be a lot of opportunities for both the teams, but the ones which do come by, we have to score from them," he signed off.