'Man Utd all about trophies' - Herrera reflects on mixed fortunes in league and cup
Ander Herrera is offering "no excuses" for Manchester United's Premier League form but says the club "is about trophies", and they have three.
The Red Devils limped their way to a sixth-place finish in the English too-flight, with 15 draws over the course of the campaign holding them back and ensuring that a 25-match unbeaten run counted for little.
Jose Mourinho's side were, however, to counter their struggles in the league with productive runs in cup competitions.
Mourinho: Griezmann? Man Utd know who I want
They started the season with Community Shield success and followed that up with EFL Cup glory and a Europa League triumph, while also reaching the quarter-finals of the FA Cup.
Herrera considers that to be a productive return, with the Spanish midfielder telling the club's official website: "Firstly, there are a lot of good things to take from this season.
"We've won trophies; the Community Shield against Leicester, who were probably the most famous team in the world at the time! What they did last season was amazing, of course. We also beat Southampton in the League Cup final, it was an amazing game, and it was great to win in the last few minutes.
"Of course, this club is about trophies – if I have to choose moments, I'd always choose trophies.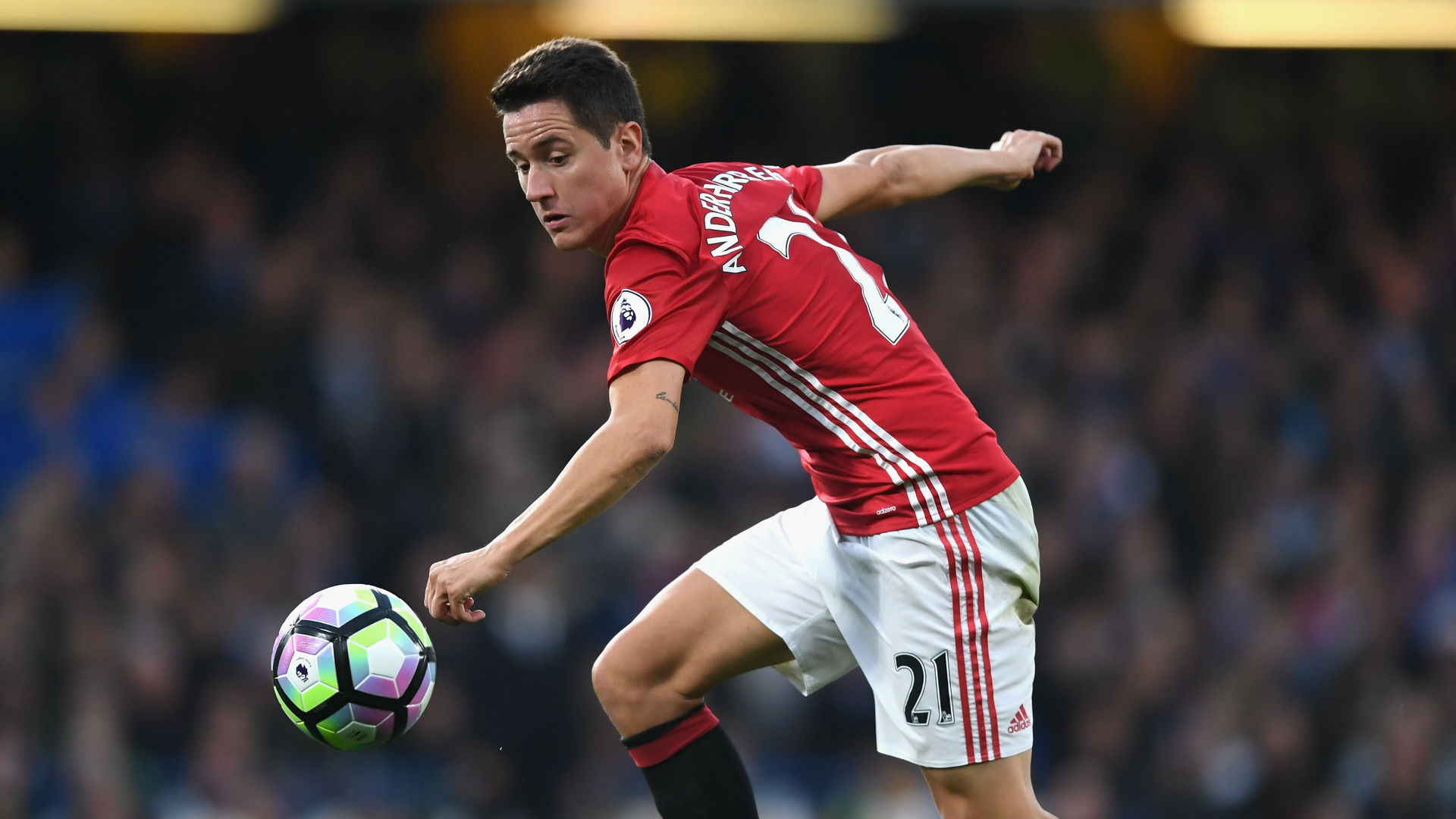 "In the league, I think Chelsea at home was maybe the most satisfying performance of the season. Not from a personal point of view, because I never think personally, but for the team. We were facing the league leaders and, at that time, they were scoring in every game and no-one could beat them - but we did it. It was a very good day, so if I could choose one game, I'd choose that one.
"The unbeaten run we went on was very difficult, it was a record for the club. We could have won some of the games, particularly at home, where we had too many draws. I remember drawing away at Stoke in the last minute, for example, but in general I think we deserved more points that we had. But, no excuses. Sooner or later, football is fair, so there are no excuses from us."
Fellaini would break bones for Mou
While eager to avoid personal recognition for United's collective success, Herrera is honoured to have followed in the footsteps of some illustrious players by landing the club's Player of the Year award.
He added: "I really did enjoy the Player of the Year awards evening. Winning the award is a big thing for me and I'm very happy to get it because, when you see the history of the winners, you realise the amazing players who won it.
"I'm happy to be a part of that; it's not easy to win that trophy for a club like this one. The votes from the fans push me to keep fighting and giving everything for United."
Herrera made 50 appearances over the course of the season, netting two goals.