MLS
Sizing up LAFC's options in the MLS expansion draft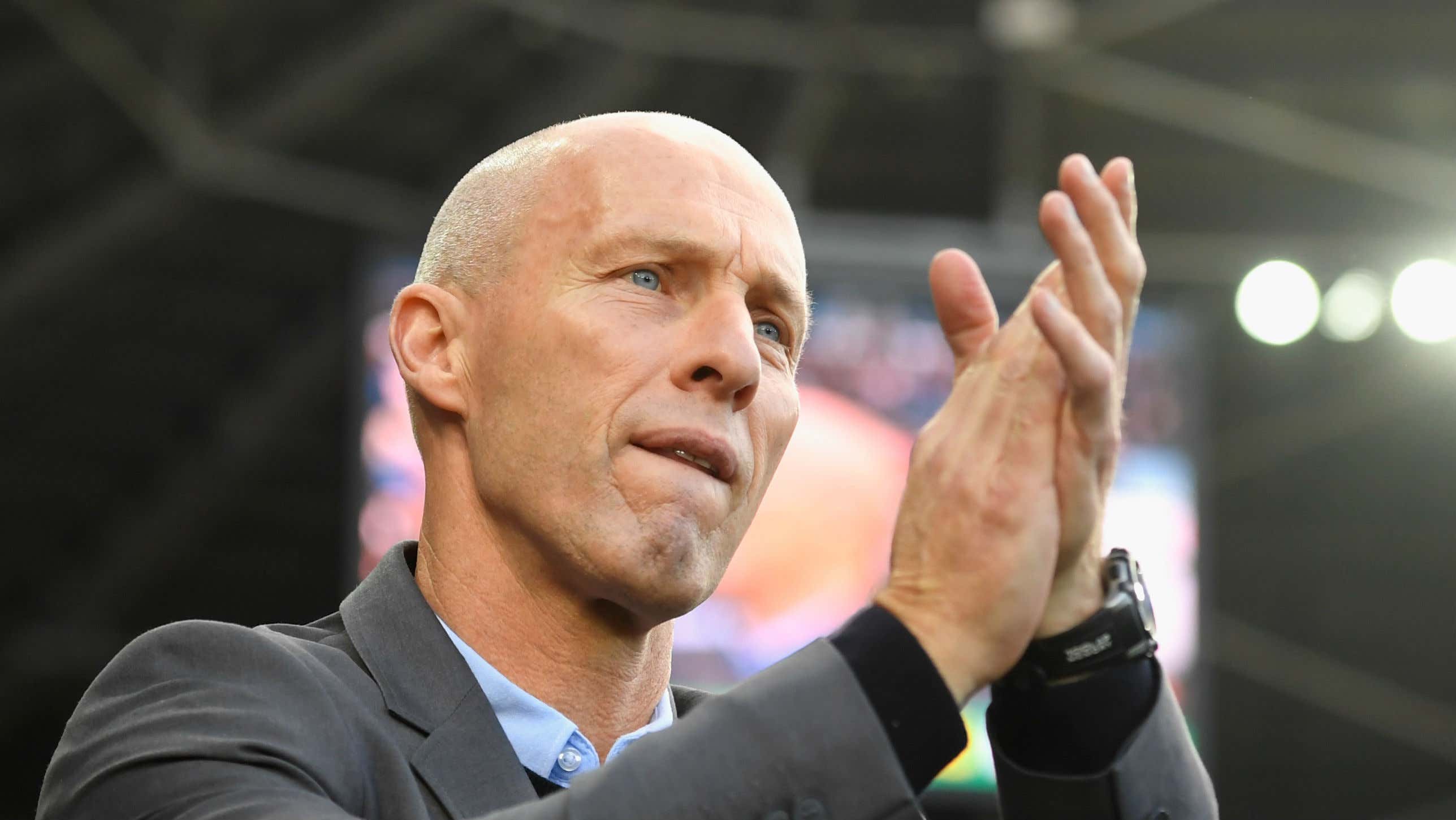 It has been a decade since Bob Bradley was a coach in Major League Soccer, but it's safe to say he has a better grip on the league than you might expect upon his return.
Hired by Los Angeles FC back in July, Bradley has had five months to study the league and figure out the players he might be interested in. Having spent enough time in MLS to appreciate the importance of player salaries and their impact on their overall value in a salary cap league, he will be looking for the moderately priced veterans who could prove themselves to be bargains at positions considered thin in MLS.
But what about all that allocation money? Might the league's recent announcement that teams can spend up to $4 million in targeted allocation money, as well as the general allocation money LAFC receives as an expansion team, convince Bradley to splurge on someone with a hefty salary number?
And what of the veterans who played for him with the U.S. national team, of whom there are several available in the expansion draft pool? Bruce Arena used to do an excellent job of picking up veterans he knew well to solidify his locker room at the LA Galaxy. Will Bradley take a page out of Arena's book and reunite with some players he knows well?
Should LAFC look to squeeze some other teams by taking players who could yield an expansion draft ransom? There are certainly some players in the pool that you have a feeling were begrudgingly left exposed by teams praying their contracts will keep LAFC away.
LAFC can go any number of directions. Here are the options the newest MLS team will want to consider:
---
THE FIVE BEST BETS
---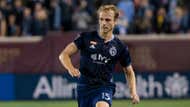 SETH SINOVIC. Left back is a notoriously thin position in MLS, so Bradley will be hard pressed to pass on a seasoned veteran like Sinovic, who enjoyed a bounce-back year in 2017. His 2017 base salary ($125,000) is a great bargain for a quality MLS left back, and would have LAFC all set at fullback following the signing of Egyptian right back Omar Gaber.
CLINT IRWIN. The 28-year-old goalkeeper lost the starting job at Toronto FC to Alex Bono in 2017, but there's no denying he was one of the better goalkeepers in MLS in 2016 when healthy. His base salary ($200,000 in 2017) is one you only pay if you plan on making him your starter.
CHRIS PONTIUS. Left-sided players are tough to find in MLS and Pontius would be a good option on the left wing. He may have had a down year from a stats perspective, but he also saw opportunities with the U.S. national team, and Arena will have surely given Bradley a good recommendation. Pontius is a free agent this winter, but it's a safe bet the Southern California native could be convinced to sign with LAFC, which would leave the expansion team with two free agent signings.
JOSH WILLIAMS. The veteran was a big reason for the Columbus Crew's improvement defensively in the second half of 2017. The former TFC defender played with Bradley's son, Michael, who should help provide some insight into why he would be a smart pickup for defensive depth and leadership.
JEFF ATTINELLA. Why pick up two goalkeepers? Trade value is the easy answer, and having two good goalkeepers wouldn't exactly be a bad thing as a starting point. If Bradley only takes one goalkeeper, then someone versatile like Zarek Valentin would be a smart pickup.
---
THE HIGH-PRICED GAMBLES
---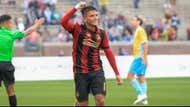 YAMIL ASAD. When Asad's name was placed on the list of exposed player it almost felt like it had to be a mistake, but the reality is he was at Atlanta United on loan, and the cost to buy him outright might make him too pricey for an LAFC side that surely has its own high-priced attacking targets. Might LA consider a sign-and-trade? That's a gamble for a player Atlanta may have already decided to say goodbye to.
YURA MOVSISYAN. His name might seem odd here given his disappointing time at Real Salt Lake, and his pricey salary ($1,973,750 in guaranteed compensation in 2017), but folks may not remember that it was Bradley who coveted Movsisyan when he was coming out of college, only to have Kansas City snatch him up one pick before Bradley's Chivas USA (which wound up taking Sacha Kljestan instead). Could Bradley see Movsisyan as a player he could get the best out of? If so, this costly gamble might be one Bradley takes.
BREK SHEA. Bradley gave Shea his U.S. national team debut in 2010 and could see the 27-year-old in as a versatile left-footed speedster, though his hefty salary ($670,000 in guaranteed compensation in 2017) could prove too costly to justify.
---
THE BARGAIN PROJECTS
---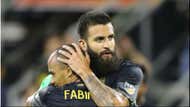 RICHIE MARQUEZ. Stuck on the bench in Philadelphia in 2017, Marquez put together some promising seasons in 2015 and 2016, and at 25, he's still got some room to grow as a central defender.
TONY ALFARO. The second-year pro played 15 matches in central defense for Seattle in 2017, and has some good skills. He also is from the Los Angeles area, and is the kind of player Bradley could mold into a starter with time.
RAHEEM EDWARDS. Bradley surely saw as much of TFC as he did any other team in the league while watching his son captain the eventual MLS Cup champions, and he just might have seen enough in the young Canadian attacker to grab him up. A minimum-salary player who can give you goals and assists? That might be too tough to pass up.
---
THE FAMILIAR FACES
---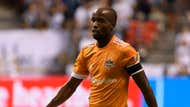 DAMARCUS BEASLEY. It might surprise some people to not see Beasley on the Best Bets list, but sources tell Goal that Beasley and Bradley didn't leave on the best of terms after the 2010 World Cup and a reunion is far from a sure bet to be wanted by either party.
RICARDO CLARK. Could the 2010 World Cup starter reunite with the coach who took him to the pinnacle of his career? More importantly, does Bradley think Clark has enough left in the tank at 34 to be worth picking up?
OGUCHI ONYEWU. The big central defender exceeded expectations with the Union in 2017, though he still didn't perform to the level that makes him a can't-miss starter in 2018. At 35, is he too old for Bradley to take a flier on, or will Bradley love the chance to add his toughness to the locker room?
---
THE POTENTIAL TRADE BAIT
---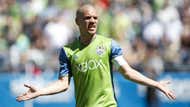 OSVALDO ALONSO. Seattle Sounders are absolutely petrified that LAFC might snatch up their beloved captain. It's definite a possibility, and you have to wonder if Bradley might not try to convince Alonso to close out his career playing on grass in sunny Los Angeles, which wouldn't be bad for the veteran's achy knees. That said, Alonso's seven-figure salary will probably keep LAFC from trying to take him hostage for a trade.
MIGUEL IBARRA. Landing a left-footed midfielder with ties to Southern California might have some appeal on its own, but if Bradley isn't convinced he's worth keeping, he might be convinced Ibarra has some trade value if rumors are to be believed about interest in the former NASL standout. Would he yield enough to burn an expansion draft pick on?
SAAD ABDUL-SALAAM. If Bradley has other things in mind at left back, and doesn't grab Sinovic, then picking up a talented right back like Abdul-Salaam for trade bait is a possibility — flipping him in a trade much like Minnesota United moved Chris Duvall a year ago. Fullbacks are a commodity in MLS and Abdul-Salaam has some value.
DREW MOOR. How much bargaining power could LAFC have with a free agent like Moor? It's a safe bet TFC doesn't want to lose its defensive leader. Given Bradley's ties to TFC, you have to think he will play it straight with Toronto and not try pulling anything funny. Also, Irwin is a very good value pick from TFC anyway.