Roma
How to build a Totti: Inside Trigoria, calcio's Masia
Ignasi Oliva Gispert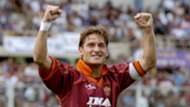 Roma travel to Barcelona on Wednesday for the first leg of their Champions League quarter-final tie with the La Liga leaders without the man who became the face of the club for over two decades.
Francesco Totti made his Roma debut in 1993 and would represent the club throughout the entirety of his career, which came to a close at the end of 2016-17 season.
Beyond his 619 club appearances, his collection of Italy caps, his Serie A and Coppa Italia titles, no one has better embodied the values of Roma and the "Giallorossi" team like him. "Il Capitano" hung up his boots after 20 seasons that saw him come up through the youth ranks at the club to reach elite levels — not only at Roma but in football itself. He was followed by Daniele De Rossi, Alberto Aquilani and Alessandro Florenzi, among many others. And before Totti, Bruno Conti, Giuseppe Giannini and Agostino Di Bartolomei came through the same way. Nothing in Italian football, the calcio, has given as much talent as Trigoria.
Roma academy director Massimo Tarantino does not believe there is any secret to the club's history of youth development success.
"We have no magic formula, just common sense to be inclusive and respectful of our footballing identity," Tarantino told Goal . "We aim play purposeful football. The main goal is the goal, but for this we have to fight the Italian mentality to [first and foremost] avoid conceding goals."
In Trigoria, they take the best of each world to build a complete player, who learns how to react in different situations.
"We look at Spain and Holland, but we can not forget our Italian heritage," Tarantino said.
"We seek to allow the player to become an active part of the game, not a passive part."
In other words, the player educated at Trigoria knows what to do with the ball at his feet and how to act without it. Totti and De Rossi exemplified this global understanding of the game.
"At this point no one is inventing anything [new]. It is rather to be clear what we want see on the field in order to replicate it in training," Tarantino said. "Rondos affect much in the game of possession and empty spaces, but we do not forget the analytical aspects of the defensive phase. It is a constant balance and work based on the assimilation process that makes each player."
With this method, Roma are able to create different types of players, each capable of reaching the highest level.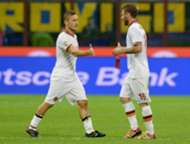 Currently the club's setup has nearly 750 boys, 500 between 6 and 11 years old and 250 between 12 and 18. These players make up the future of the 'Giallorossi', and the vast majority were born in Rome.
"In this regard we are somewhat similar to Athletic Club of Bilbao, which focuses on Basque players," Tarantino said. "But if we look a lot at kids from Rome, it is not an identity but functional question, because Rome is a huge city and gives us a great opportunity being close to many young talented players."
It goes beyond that, as well. Such huge recognition creates a brand, and a dream for young players in Rome to reach for. In the future, that may help bind them to the club amid interest from elsewhere.
"They know we offer them the chance of playing in our first team or in another teams and having good contracts," Tarantino said. "They simply are less interested in the face of Premier League clubs' interest."
Beyond that, youth players know few places offer the facilities Roma do. The club offer up to 15 fields for the academy, and have over 200 professionals — including technicians, doctors, trainers and psychologists — as well as training equipment adapted for younger players.
With that foundation in place, if in the Eternal City comes to birth another Totti, it will be no surprise to see him wearing the 'Giallorossi' shirt.