Who is Raphael Guerreiro? The Portugal star Dortmund beat Barcelona to signing
---

COMMENT
---
Borussia Dortmund's latest signing is probably unknown to many followers of the Bundesliga, but in capturing Raphael Guerreiro from Lorient they have secured an exciting left-sided player.
The 22-year-old had been linked with a move to Barcelona, Arsenal and Liverpool this summer, but it is the Bundesliga club who have netted him for a fee in the region of €12 million. It is a price that may well prove a bargain in the years to come.
Guerreiro moves to Dortmund as their sixth summer signing and continues a pattern of BVB buying promising youngsters, including fellow Ligue 1 prodigy Ousmane Dembele from Rennes.
While Guerreiro was used predominantly as a left-back by Lorient last term, he had been utilised to fine effect in a more advanced role down the same flank in the previous campaign. Indeed, his tally of seven goals and five assists during the 2014-15 season - which saw him attract interest from Lyon - suggests his future could be in a more offensive role should Thomas Tuchel's side require it.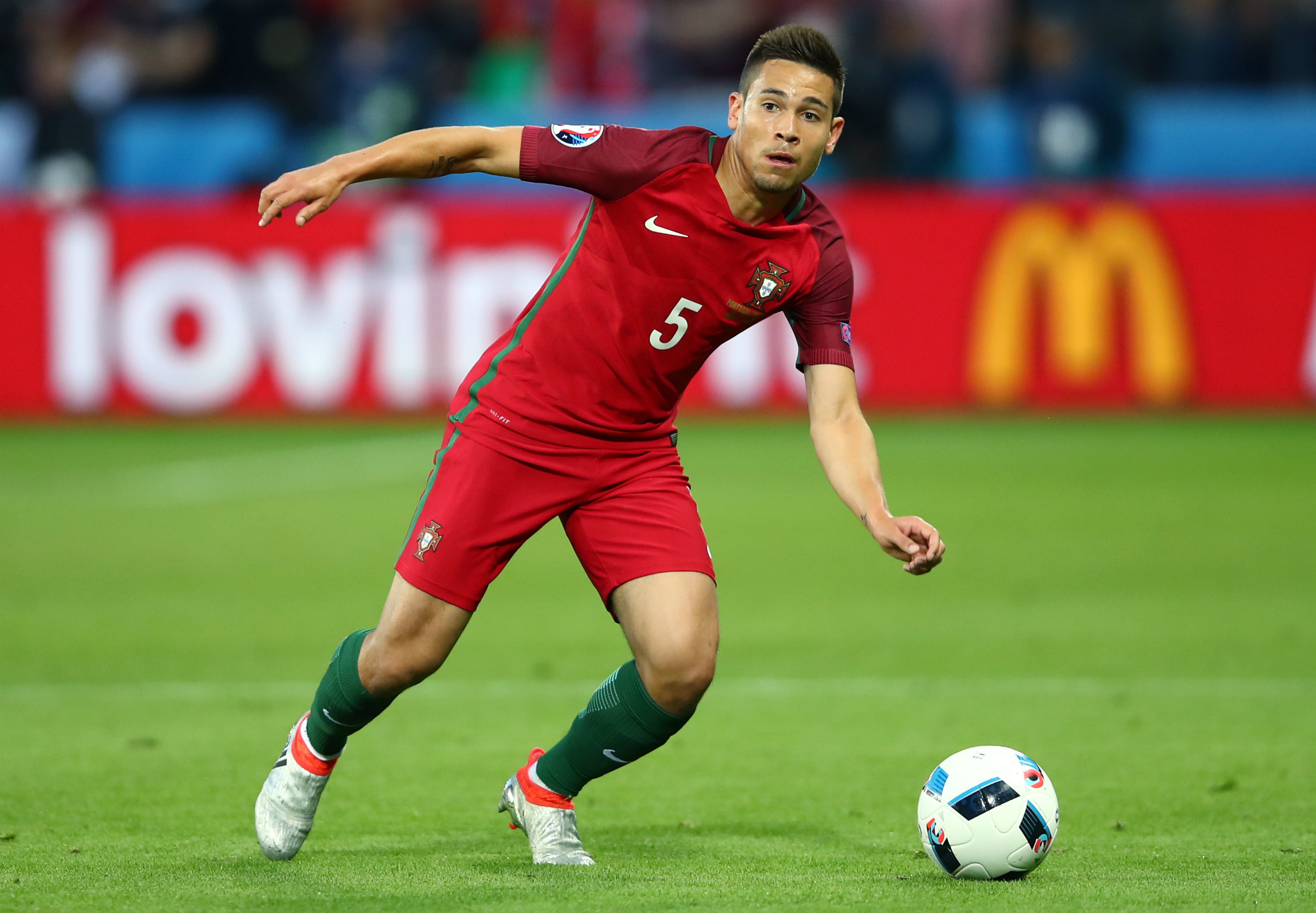 Born in
France
to a Portuguese father and French mother, he is a player who embodies the shrewd business of Lorient, a club that has made a living out of exploiting the transfer potential of previously untapped talent. He was signed for a fee of only €3m in 2013 from
Caen
and will leave for around four times that amount.
His rise has been a steady one. After coming through the Clairefontaine academy, he signed for Caen, where he ultimately made the decision to represent Portugal ahead of his native country. It was a decision that replicated that of Lyon goalkeeper Anthony Lopes, who is also in the Portugal squad for Euro 2016, and was made at a time when he barely spoke any of the language.
While the Lyon shot-stopper is on the bench, Guerreiro has begun to establish himself as a starter. He impressed in the opening match against Iceland – one of the few men from his side to emerge with credit – but he is perhaps best remembered for his first international goal. 
In the last minute of a friendly with Argentina, he lined up a free-kick and lit up Old Trafford with a terrific finish to win a match billed a duel between Lionel Messi and Cristiano Ronaldo. 
Set pieces have always been one of the Paris-born player's specialities. After Ronaldo shot into the wall with a late free-kick against Iceland, Lorient cheekily responded on their Twitter feed with a video of Guerreiro picking out the corner of the net from a similar position earlier this season against Guingamp. He hovered over this one, too, but was outranked by the Real Madrid star.
"At my parents' house, there are still pictures of Pauleta and Cristiano Ronaldo on the walls," he admitted to L'Equipe. "I loved the intelligence of Pauleta, the way he played the game in his head and not only with his feet.
Guerreiro carries a modest air, and admitted as recently as October that he was struggling to comprehend being considered to be worth a seven-figure fee.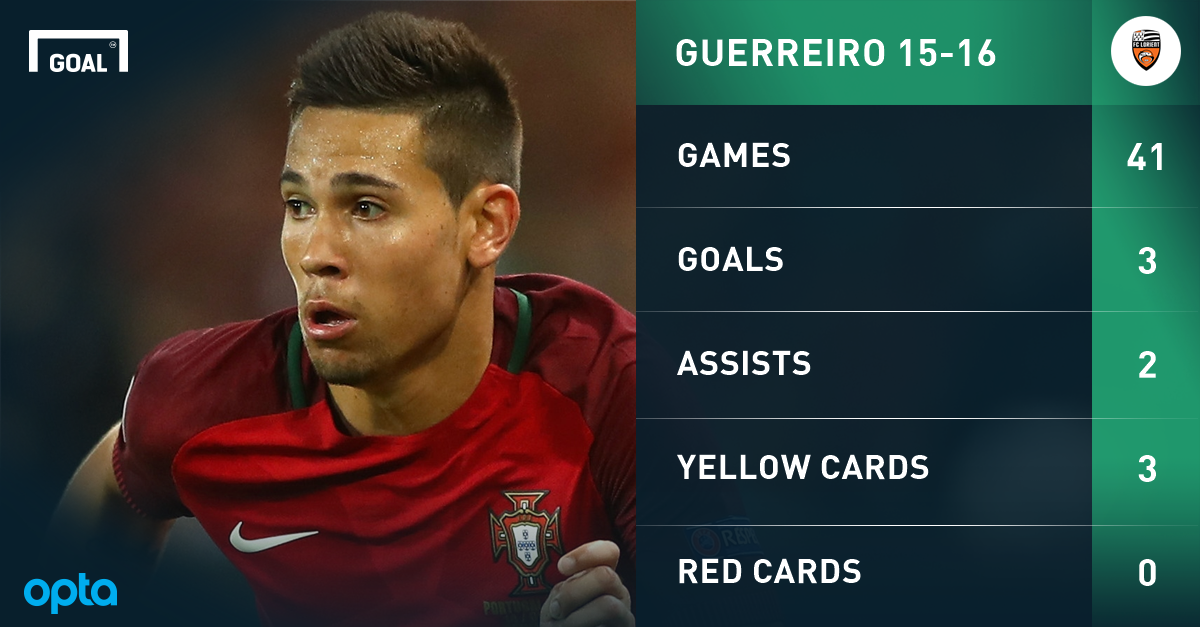 "When I went from Caen to Lorient, it was hard to get my head around that I was worth €3m. It's a lot of money for one guy, especially coming out of Ligue 2," he said. "My parents [his father a factory worker and his mother a housewife] were even more surprised than me. But I tried to live up to my fee and prove my worth.
"At the time I thought: 'What the hell's going on?' It can make you pretentious but it gives you self-confidence, too."
Such is the manner in which Guerreiro has established himself, he has been linked with some of the biggest clubs in European football. He has never hidden his desire to prove himself on a greater stage and, as of August, he will have to opportunity to do just that with Dortmund.
In the short-term, though, his desire is simple.
"My absolute dream? It would be to play a Euro 2016 semi-final for Portugal against France at the Parc des Princes. I'd play left-back, my favourite position, and Ronaldo would score."
This goal is impossible – the semis will be played in Marseille and Lyon – but Guerreiro is nevertheless in the process of scaling the heights in his own modest manner.
Goal journalists are powered by the Samsung Galaxy S7 and Gear 360