ISL 2018-19: NorthEast United's Eelco Schattorie hoping to repeat last season's success against FC Goa
DIBYANGSHU SARKAR/AFP/Getty Images
NorthEast United head coach Eelco Schattories is hoping to exploit the weaknesses of FC Goa when the two sides meet in the India Super League match at Guwahati on Monday.
The Gaurs failed to defeat the Highlanders last season, losing the away game and holding onto a draw at home. 
"Last season I had the chance to play twice against Goa and we got one win and one draw and they were both based on certain weaknesses that we spotted in their team," Schattori said.
"Hopefully, we can exploit them tomorrow again. Having said that, we must remember that we have got a relatively new squad who will take time to get used to my methods whereas Goa have a more or less settled squad, didn't have too many changes and the coach also remains the same."
NorthEast United trained in India after they had to cancel their pre-season tour to Sweden. Schattorie feels there should have been more games to test their abilities. 
"It is always difficult to get going in pre-season but it is important to get tested to know how far you are. Overall, we had two decent matches where we could test our quality. I wish there were a few more. But I always work in the circumstances that I have.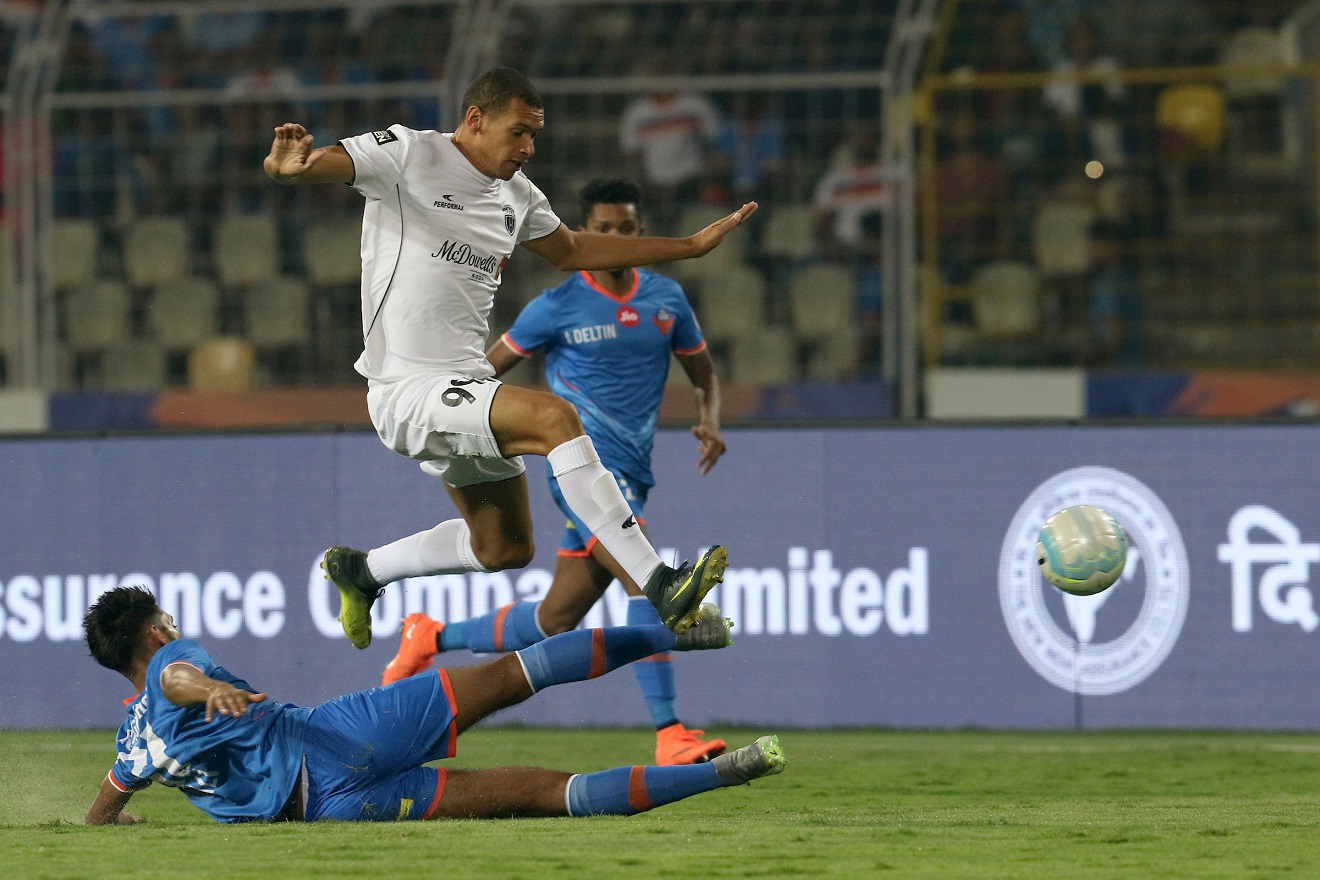 "Pre-season was not easy but the atmosphere in the team is good and hopefully, we have prepared enough for now to survive the situation."
The Dutchman has assumed full control as the head coach of the team after playing second fiddle to Avram Grant in the second half of last season. 
"Last season I was not in full control of the team. The decisions were made by Avram Grant and basically, we did that together. In this new season, my appointment was made very late and the only thing I would like to do is to prepare my team well for the two upcoming challenges in a very short time frame.
"Like any team, we would like to qualify but I am simply focussing on my next hurdle tomorrow. We had a few injuries in pre-season but everyone at the moment is fit. But at the same time, not everyone is match fit."
He further added, "There will always be pressure as a football manager. If you don't want pressure then don't be a coach. I can only sincerely say that I work hard to get my team ready and the rest I don't control. There will be expectations when the team has not qualified in four years but I am not thinking about these things."
The team lacked a proven goalscorer last time around in the league and they tumbled down to the bottom of the table. The coach believes they have found a solution for the fifth season of ISL. 
"We have Bartholomew Ogbeche in the scoring department. Last season he played in Holland and he scored promising goals at the highest level. But he will need to adjust to the conditions here in India. I hope he will score a lot of goals once he adjusts to the surroundings."