Ottawa Fury FC president and owner John Pugh spoke with Goal Canada this week about the club's entry into the NASL next year and the structure already in place.
Professional soccer is coming to the nation's capital.
Owned by the Ottawa Sports and Entertainment Group (OSEG), the team will take the name of Ottawa Fury FC and will kick off in the North American Soccer League (NASL) in the spring of next year.
Now in its third season, the revived NASL will feature 11 teams. The New York Cosmos will make its debut in the league this coming fall and, together with Ottawa, the Indianapolis 11 and Virginia Cavalry will also be joining the league next year.
For John Pugh, president of the Fury and one of five owners that make up OSEG, the league is in great shape and moving in the right direction.
"What we're encouraged by is the quality of the ownership groups that are coming into the league," Pugh told Goal via telephone. "Another fact is that Minnesota, which has been a league-operated club for the past number of years, has also gotten new ownership, so that's very pleasing.
"When the US Soccer Federation sanctioned NASL as a division two, it put in quite rigorous financial considerationsfor ownership groups, and I think all those things are very positive. And what's been happening on the field is equally positive."
The Fury are already an established name in the greater Ottawa soccer community, which boasts over 85,000 participants. Pugh has been president and owner of the Fury for the past 11 years, helping the club become the major catalyst in the development of local talent.
"We're not starting from scratch, we have been at this for a while," Pugh explained. "Our first goal when we started 11 years ago was to do whatever we could to put the highest possible development program for youth players in place, and we've arguably been very successful at that.

"We're up to about 90-plus U.S. scholarship and lots of players have now gone on to play professionally or represent their countries – so we're building on that foundation."

Since 2003, the Fury have had a women's team in the USL W-League, which last year won the league championship for the first time, and since 2005 they have had a men's team in the USL Premier Development League (PDL). The club also has an academy structure already in place, which fields teams from U13 to U16 in the USL Super Youth League.
Pugh argues that the fact that this structure is already in place will be a great advantage to the Fury moving forward into the NASL.
"Our second goal when we started 11 seasons ago was to bring professional soccer to Ottawa," Pugh said. "Many of the people that we've been talking to recently have indicated to us how much of a benefit it's going to be to have that academy foundation and grassroots programs already in place and not have to concern yourself with having to build those along with a senior NASL team.
"It's a labor of love and we're very proud of what we've built".
The Fury will also benefit from a completely revamped Lansdowne Park, an ideal picturesque locale situated on the Rideau Canal near the heart of the city - only a five minute drive down Bank Street from Parliament.
"It's a fabulous development. Lansdowne Park spans 40 acres in totality, most of which used to be asphalt," Pugh explained. "The last major event held there was the 2007 men's Under-20 World Cup for FIFA and it's laid there pretty much for the rest of the time.
"If you were to look today, you would find a new south stand and a massive development taking place which isn't just the complete redevelopment of the stadium, but also a large retail development, a new urban park, office buildings and condos."

He continued: "Going to a game at Lansdowne is going to be like going to a destination in itself, there will be lots of restaurants on site so you can go for a meal before the game or go for a meal after the game. As for the stadium itself, we're trying to make it as soccer-specific as we possibly can: the pitch and the stands are such that the fans are near the field."

The biggest challenge for the Fury will be filling the stadium at Lansdowne, but Pugh explained that Ottawa's attendance record for soccer games gives reason to be optimistic.
"There are a lot of people that participate in soccer over the National Capital Region and over the bridge in Western Quebec - the trick is to get them to come over and watch soccer," Pugh said. "But I would say that whenever they had the chance to do so - and 2007 was the last chance - its been very positive. We had sold out crowds of 27,000 five times over for the games in the Under-20 World Cup.
"We're confident that we're going to put a product on the field that people will want to come and watch."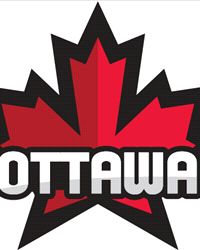 The Fury will also be able to count on a strong technical staff led by Marc Dos Santos, one of Canada's very best coaches. The multilingual Montreal native spent the majority of the last two years coaching professional youth sides in Brazil. He also spent two-and-a-half years coaching the Montreal Impact in NASL, winning the Cup championship in 2009. The 35-year-old also holds a UEFA 'A' coaching license.
"We are thrilled to have Marc joining our club as our first head coach," Pugh said via a club press release following Dos Santos' hiring announcement on Thursday. "He has experienced tremendous success wherever he has coached, in particular with the Impact and most recently in Brazil.
"He is widely respected for his coaching abilities, possesses all the qualities we were looking for in a head coach and shares our holistic club philosophy."
Aside from the NASL, the Fury will also have the Canadian Championship to look forward to, where they will likely play against NASL side FC Edmonton in a preliminary round before joining the other three MLS sides in the final four.
Though MLS commissioner Don Garber admitted a few weeks ago that MLS wouldn't be looking to further expand in Canada anytime in the near future, it isn't a concern for Pugh: the focus is on continuing to build to club and learn from the experience of others that came before - like Vancouver and Montreal - who took the time to really build their clubs and their fan base.
"These teams all started in division two soccer," Pugh explained. "Vancouver, for example, was getting about 5,500 the season before they moved to MLS because they didn't have a particularly large stadium there and the Impact have worked their way up to 10,000-plus crowds in division two before they made the move to MLS – we have to walk before we can run.

"The first key goals are to do things right, like hiring the right coaching staff, having a good product on the field and if we could do that and build momentum over a period of time, bring home a championship and perhaps knock off an MLS team or two along the way in the Amway Championship, then we can start to think about other things."

He added: "But I think the landscape of professional soccer both in Canada and North America is one that's evolving and so we'll likely evolve with it and we'll see which directions things go."
The way things stand, Ottawa Fury is ready to take the next step forward.