Karim Benzema
From Benzema to Arda - the stars controversially exiled by their nations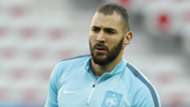 The future looks bleak for Karim Benzema as far as the France national team is concerned.
Out of form with Real Madrid and facing apparently ever-increasing competition for a spot in Didier Deschamps' squad, he has not kicked a ball for Les Bleus for over two years following a sex-tape scandal that embroiled both the 29-year-old and team-mate Mathieu Valbuena.
Although Benzema was cleared of any wrongdoing, his reputation had taken another hit and his popularity in his homeland plunged to an all-time low. 
He may be at arguably the greatest club in the world, but that will not be enough to persuade Deschamps into offering him a recall, and with the coach recently penning a two-year extension with France, it seems the door will remain shut to him for the foreseeable future. 
Here are some other notable stars who were denied international duty for one reason or another...
---
PAOLO DI CANIO
---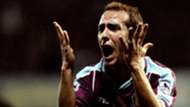 "There would have to be an outbreak of bubonic plague before I would pick Di Canio," was the famous quote uttered by Italy boss Giovanni Trapattoni ahead of the 2002 World Cup when it was suggested that me might take the West Ham forward in his squad to Japan and South Korea.
Di Canio was coming off a campaign in which he had scored nine goals in 26 Premier League outings, having courted controversy through his career due to his hot-headed and outspoken nature. Unsurprisingly, he was not picked by Trap and was never capped for his country, despite possessing some outrageous skills.
---
ROBERT PIRES
---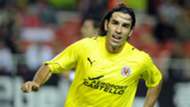 Raymond Domenech left a legacy of bizarre decisions while in charge of France, but none more so than when he opted to leave Robert Pires out of a squad in 2008 because of his star sign.
Indeed, of the 39 players he called to play a 'B' international against Mali and a senior match against England that year, not a single player was a Scorpio, which meant that October-born Pires, starring with Villarreal in La Liga at that time, was left out.
He justified himself by saying that "all parameters have to be considered and I have added one by saying there is astrology involved".
"When I have got a Leo in defence, I've always got my gun ready. I know he's going to want to show off at one moment or another and cost us," he added.
---
FERNANDO REDONDO
---
Argentina enjoyed a run to the quarter-finals of World Cup 1998 before being dispatched by a moment of brilliance by the Netherlands' Dennis Bergkamp, yet had they selected Fernando Redondo for their squad, they may have enjoyed even more success.
At the time, he was one of the world's premier players in his position, yet he was overlooked by head coach Daniel Passarella for a rather unusual reason. 
"I was in great form. But he had particular ideas about discipline and wanted me to have my hair cut. I didn't see what that had to do with playing football so I said no," the long-haired Real Madrid star said.
Passarella did try to call upon the player twice, but his constraints were to prove decisive. 
---
RUUD GULLIT
---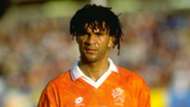 Ruud Gullit had a complicated international career, which began in 1981 and saw him win Euro 1988.
The Serie A legend made himself available for new coach Dick Advocaat after originally retiring when the coach subbed him against England, only to walk out on the team after a series of arguments over tactics just before the 1994 World Cup finals.
That was the last international football that the first - and so far only - Netherlands captain to win the European Championship would play.
He would later admit that he was partly at fault for the matter. Indeed, the relationship between he and Advocaat became so good that Gullit was invited onto the national team's coaching staff. 
---
CUAUHTEMOC BLANCO
---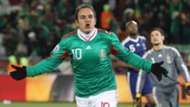 Mexico's best player Cuauhtemoc Blanco was left out of the 2006 World Cup by then-coach Ricardo La Volpe, with both having publicly feuded before he became the national team manager in 2002.
The most iconic moment of their rivalry was a match between América and Atlas in 1999, when Blanco scored for América and went on to celebrate in front of Atlas' bench, where La Volpe was sat.
While La Volpe did call up Blanco during his initial years, after the striker requested not to be included in the squad for the 2005 Confederations Cup he was never considered again.
---
ANTONIO CASSANO
---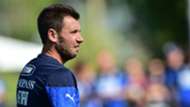 That Antonio Cassano was overlooked by Marcello Lippi for World Cup 2006 was not a surprise after he struggled in the previous campaign with Real Madrid. However, the then-Italy coach caused controversy four years later when the forward was overlooked for the South African edition of the tournament following a terrific season at Sampdoria, with Cassano widely considered to be the best-performing Italian No.10 at that time.
Officially he was excluded because Lippi did not like the player's character and he feared that 'Fantantonio' could unbalance the Azzurri. In Italy, though, it has been suggested that the row stemmed from the player's refusal to be taken under the wing of Marcello's agent son, Davide.
---
ARDA TURAN
---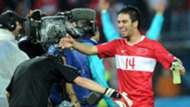 Barcelona star Arda Turan's omission from Turkey's squad during qualifying for the 2018 World Cup dominated headlines in his home country.
It was reported that Arda and Fatih Terim fell out during Euro 2016, following an argument about bonuses, and he did not play a single minute for Turkey after that tournament until November 2016. Even President Recep Tayyip Erdogan was involved and reportedly asked Terim to review his decision. 
After much public and media pressure, Arda returned to the national team for the Kosovo and Finland games and Terim said that, even though he recalled the player, "he was not 100% happy with the decision". The arguments continued throughout the qualification and Arda announced his retirement from the national team after reportedly attacking a journalist on the team plane last summer. 
Terim eventually had to resign with four games left to play and first thing his replacement Mircea Lucescu did was to recall Arda. It was not enough to prevent Turkey's elimination, however.
---
VINCENT ENYEAMA
---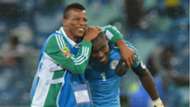 Legendary Nigerian goalkeeper and Super Eagles captain Vincent Enyeama retired from international football in 2015 after being stripped of the captaincy by then-coach Sunday Oliseh. Enyeama had arrived late for a training camp in Belgium because he had been attending his mother's funeral. He has not played for his country since.
To make matters worse for the veteran goalkeeper, he has found himself out in the cold at club side Lille this season, despite being one of their star players over the course of his six years in France.