eSports
FIFA 18: EA Sports reveal special @ChelseaFC squad - which contains no Chelsea players!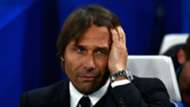 The latest featured squad has been revealed in FIFA 18 Ultimate Team, which is bizarrely called @ChelseaFC yet features no Chelsea players.
Previous selections for the special team in the Squad Battles mode have included custom-made sides from players such as Alexandre Lacazette, Dele Alli and Antoine Griezmann, which usually comprised of team-mates and icons of the game.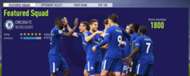 However, the latest squad, named @ChelseaFC has only a minor connection to the Blues, with Antonio Conte selected as the manager and on-loan defender Kurt Zouma picked on the bench.
Former Chelsea winger Arjen Robben is included in the starting XI, alongside Real Madrid striker Karim Benzema and Leicester City's Riyad Mahrez in a three-man attack.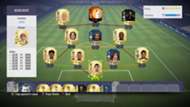 Icon Carles Puyol and Jerome Boateng are part of a strong defence, with Gianluigi Buffon chosen in goal. Brazil legend Ronaldo and Russian goalkeeping icon Lev Yashin are named on the bench, alongside Manchester United striker Zlatan Ibrahimovic and Barcelona midfielder Andres Iniesta.
The special @ChelseaFC squad, which may belong to a normal FIFA player, will be in FIFA 18 until Sunday November 12 in the Squad Battles game mode when it will be replaced by another custom team.