Manchester United
Mourinho and Man Utd must take a risk and rotate, says Irwin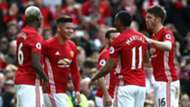 Denis Irwin admits it will be a "risk" for Manchester United to take key men out of the team at this stage of the season, but feels rotation is a must for Jose Mourinho.
The Red Devils have pieced together a productive campaign on the stability that a consistent side brings.
Even those such as Zlatan Ibrahimovic, at the age of 35, have been called upon whenever they are available.
Mourinho does not have the deepest of squads at his disposal, but able cover is there if required.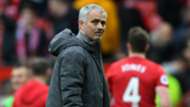 Club icon Irwin believes those on the fringes of the fold will be needed as United continue to compete on multiple fronts, with Sir Alex Ferguson having shown during the treble-winning exploits of 1999 that rest breaks are important.
He said: "You'd love to play every game but I think that's almost impossible, particularly for the front players who need to be at their sharpest.
Mata: Man Utd must release rage
"That's down to the manager, when he wants to freshen it up. Certainly in '99, Sir Alex freshened it up quite a bit. I remember a semi-final replay against Arsenal where he rested quite a few. You have to take a risk somewhere along the line but that's down to the manager.
"We've got a fine squad, there is an international break in there as well. We'll have to see what happens. Once you get on that (momentum) it's a very strong leverage to have."
United remain in the hunt for a top four finish in the Premier League, are through to the last 16 of the Europa League, the quarter-finals of the FA Cup and have already lifted the EFL Cup.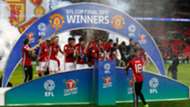 They have suffered just one defeat in their last 27 outings in all competitions – in the second leg of a League Cup semi-final clash with Hull City that ultimately did them no harm – and Irwin admits there are similarities to be drawn with Ferguson's class of 1999.
He added: "It is like that - there's a lot of games to come.
How Man Utd could play without Ibra
"At the back end of the season there's going to be an awful lot of games. You feel in the last three or four months that momentum has been building and we've developed into a team that's very hard to beat.
"We just kept playing and got on a run and I never thought it would end up like it would. I didn't think that at any point it was manageable because of the amount of games we had. It can happen like that, you take each game as it comes and see how it works out."