Goal United
Roy Keane still at war with a world he can't understand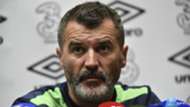 ---

COMMENT 
---
A former team-mate of Roy Keane - who later played under him - recounts with some degree of incredulity that as manager he would hide his players' hats and gloves before training sessions in cold weather. He didn't like his players wearing gloves or hats. Keane still appears to be a man at war with a world he can't understand.
The job that Martin O'Neill - with Keane as his assistant manager - has done in getting Ireland to the European Championship is to be lauded but it is still hard to imagine any club chairman out there who would be convinced by Keane's stint to give him another go in the hot seat.
A manager, or even assistant manager, should be the one to put players at ease, help them to perform their best, not the one to browbeat them or make them feel uncomfortable. But Keane, it appears, has not learned.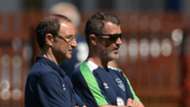 The Irish European Championship squad was picked and finalised when Keane systematically denounced the travelling party. His criticisms were broad following the 2-1 tournament warm-up friendly defeat to Belarus - players should be responsible, some players were content on the fringes - but the barbs got personal when it came to Aiden McGeady.
McGeady has had a bad season at club level - he never demonstrated any hunger to get back into Roberto Martinez's Everton team before being dispatched on loan to promotion-chasing Sheffield Wednesday. He didn't pull up any trees there either. Keane, when asked about the former Celtic star, took the opportunity to smear him and not gee him up.
"I think he can do a lot better but maybe that's the story of Aiden's career," he opined. Last week he rolled back on his harsh words, implying he was joking, but at the time there was nothing to suggest anything was said in jest. 
Perhaps it's for this reason that he has not been granted custody of a team of his own since leaving Ipswich Town in 2011. There is a skill in managing modern players. There are no subordinates willing to be bossed around. There are eager youngsters with agents in their ears and cynical older pros who demand to be convinced by any new manager they meet. They don't like being told what to do, for the most part, they like to be asked.
---

PODCAST
---
A man like Carlo Ancelotti encapsulates perfectly the spirit needed to adapt to this new, richer breed. He manages the person, not the player. Ancelotti was a Milan team-mate and then manager of Paolo Maldini and Alessandro Costacurta. At Real Madrid he was in charge of Cristiano Ronaldo and James Rodriguez. All who work with him regard the Italian as warm and personable but also a devastatingly effective coach. The results prove it.
Keane, on the other hand, won't adapt. He sees the world in one way only and no other viewpoints will be considered. In the same diatribe that he launched against McGeady he also raged about other modern phenomena. A player, for example, who might want to go to the swimming pool on "matchday minus two" as he disparagingly called it. Even calling it that would annoy him because Roy Keane might prefer to say something more traditional like "two days before a match".
He railed against the modern trend for players to go for a scan if they didn't feel well. Players usually only get about a decade of reliable service from their only bankable asset - their bodies - yet Keane seems to have a problem with the fact they want to take care of themselves.
The irony here is that Keane - in his autobiography - wrote how foreign players during his Manchester United days would look after themselves by pulling out of training or matches if they didn't feel up to it. British and Irish players carried on regardless. Keane recognised as a player that it was important to try and prolong a career by resting well but now sneers at that very same concept.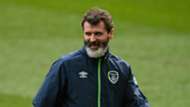 And that may be why Keane is looking at another two years as Martin O'Neill's assistant rather than in a main job of his own. O'Neill and his backroom team - which includes Keane - have agreed fresh contracts up to the 2018 World Cup. So Keane remains on the fringes because he has not yet managed to cleanse the general perception of him.
His second book tried to paint him as a calmer, reformed character and that might have helped him pitch for a job. It never came. Instead, he worked as Paul Lambert's assistant at Aston Villa where again his robust methods brought him into conflict with players.
While his legend still shines bright around the Ireland squad - where he works with young Irishmen who worshipped Roy Keane the player - no club side would give him the same benefit of doubt. The way he works inspires no loyalty in return. 
Keane led Manchester United to countless titles with his talent, drive and leadership qualities as a player. Since moving into the management game, though, he has increasingly looked a man out of time.