Premier League
Mourinho: Maybe foreign managers don't understand the FA Cup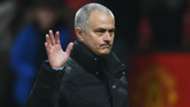 Manchester United boss Jose Mourinho admits foreign managers do not always "understand the culture" and importance of the FA Cup to an English audience.
The Portuguese concedes that he fell into that category during his early days at Chelsea, saying he "threw away" a meeting with Newcastle United during his debut campaign.
A shock defeat was suffered in that contest as Mourinho had opted to prioritise an upcoming Champions League clash with Barcelona and a League Cup final date with Liverpool.
He admits that he was wrong to do so and that he has learned over the years to show the prestigious competition the respect it deserves.
Mourinho said ahead of a FA Cup fifth round tie with Blackburn Rovers: "Maybe we don't have as many English managers with that culture as we should.
"Maybe we foreign managers... not everybody studies and understands the culture of this country. [The upsets are] because of attitude. Because you think it's easy and it's not easy. Also, the lower leagues' teams are getting better and better."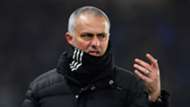 On the infamous 1-0 reversal against Newcastle, he added: "Yes, I threw it away.
"In the same week was Champions League against Barcelona (a 1-0 defeat) and the [Carling Cup] final against Liverpool (a victory on penalties) and in the middle of it we had FA Cup against Newcastle and I threw it away, I gambled too much.
Robson: Terrific Ibra lifts Man Utd
"I focused too much on Barcelona and Liverpool. It was good because we beat Barcelona and won the final against Liverpool. So it was good. But the feeling that I threw it away was not good. So I don't throw it away.
"If I lose, I lose because the opponent was better or because we didn't play well but I am not going to throw it away. In my case, I had immediately in my first time, that situation with the match at Newcastle. So for me it was a lesson."
Mourinho has lifted the FA Cup on one previous occasion, with Didier Drogba grabbing a dramatic extra-time winner as Chelsea edged out United in 2007.