FIFA 19
When does FIFA 19's Early Access open & how do you get it?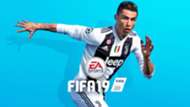 Excitement is building as the worldwide release of FIFA 19 gets closer, with fans of the popular EA Sports series counting down the days until they can get their hands on the game.
The addition of the Champions League and the final instalment of The Journey have certainly piqued intrigue, while new Ultimate Team features have also been revealed over the course of August and September.
As well as that, the gradual reveal of the top 100 player ratings helped to whet appetites even further ahead of the September 28 launch.
The good news for those who can't handle the anticipation is that a demo version is now available, allowing a closer glimpse of what's in store.
But what's even better is that full game can also be played early if you don't fancy waiting until the end of September.
EA Sports have confirmed that Origin Access and EA Access subscribers will get the chance to play FIFA 19 more than a week early.
---
How to play FIFA 19 early
---
While the worldwide release date for FIFA 19 is September 28, EA Sports is rewarding customers with early access in a variety of different ways.
For example, those who pre-order the Ultimate or Champions editions of the game will be able to play it three days early on September 25.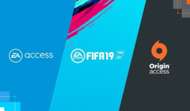 However, as mentioned, an even better offer is available if you play FIFA on a PC or Xbox One, via EA Access and Origin Access.
Xbox One gamers who subscribe to EA Access will have the chance to play a 10-hour trial of FIFA 19 from 4 p.m. BST on September 19 and they will then be able to avail of a 10 per cent discount after the launch.
PC gamers who are members of Origin Access Premier will also be able to play the full game on September 20 for up to 10 hours, eight days before the launch.
---
How much does FIFA 19 cost?
---
Three different versions of FIFA 19 are available to buy: the Standard Edition, the Champions Edition and the Ultimate Edition.
The prices for each version of the game can be seen below.
| Console | Standard | Champions | Ultimate |
| --- | --- | --- | --- |
| PlayStation 4 | £59.99 / $59.99 | £79.99 / $79.99 | £89.99 / $99.99 |
| Xbox One | £59.99 / $59.99 | £79.99 / $79.99 | £89.99 / $99.99 |
| PC | £54.99 / $59.99 | £69.99 / $79.99 | £79.99 / $99.99 |
| Nintendo Switch | £54.99 / $59.99 | £69.99 / $79.99 | -- |
In the UK, PlayStation 4 and Xbox One versions of the game are more expensive than their PC and Nintendo Switch variants, which is not surprising given the different console specifications. 
However, prices are uniform across all consoles in the United States
Only the Standard and Champions editions of the game are available to buy for the Nintendo Switch.
A 10 per cent loyalty discount is available for those who own FIFA 18 on either PS4 or Xbox One and pre-order the Ultimate Edition through their console.