Supersub Shaqiri the bargain of the season as Swiss star puts Man Utd to sword

Neil Jones
Dec 16, 2018 18:16 UTC +00:00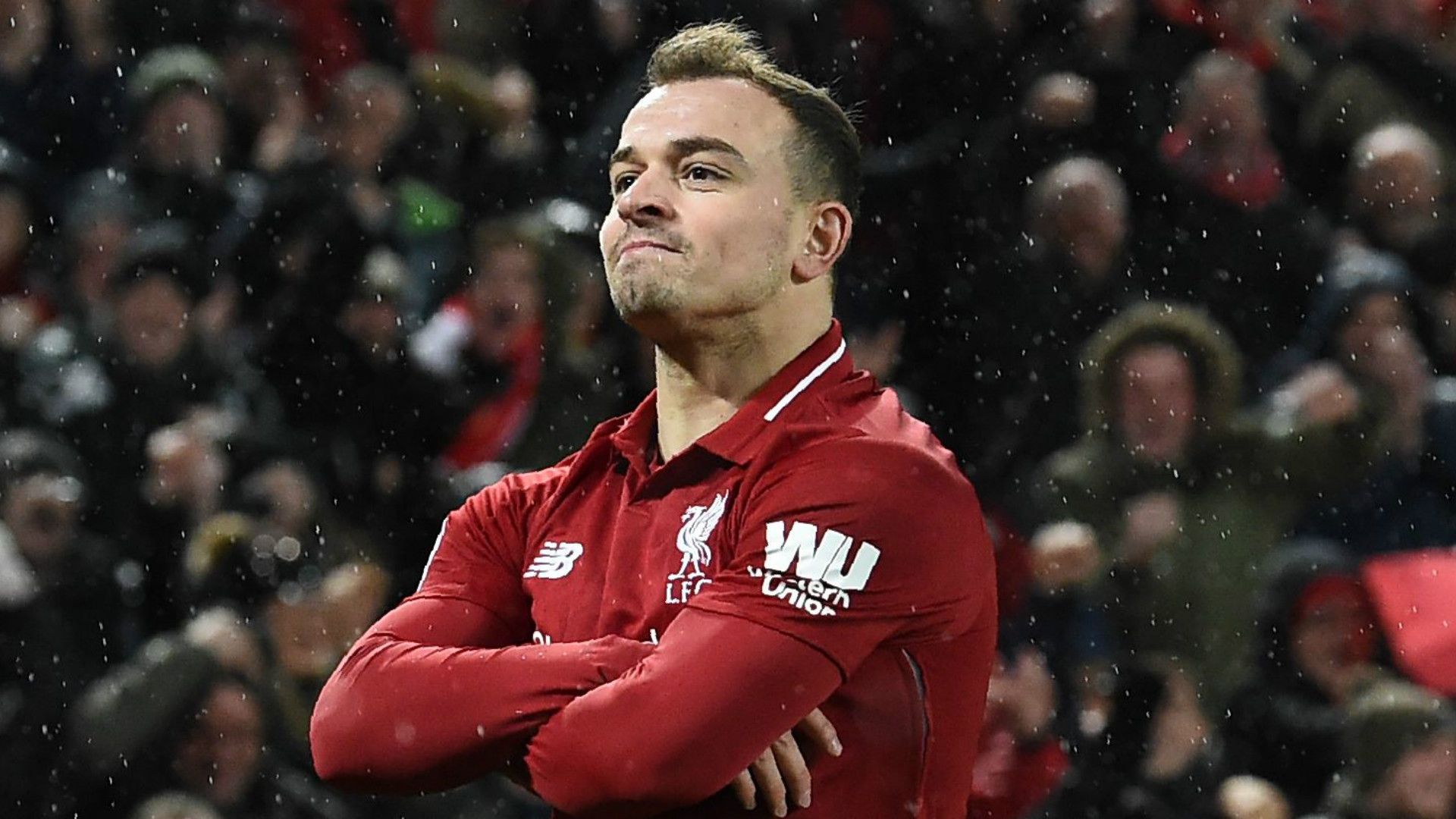 Getty Images
"Santa is a Liverpool fan," read the scarf on sale outside the Kop.
How apt. This was the gift every Red wanted.
Christmas is a time for bargains, but you won't find many better than the man who won this match for Liverpool.
Xherdan Shaqiri's his name. Super sub, difference maker, Anfield hero. One of the signings of the season, surely?
What a contribution this was from the £13.5million man, whose quick-fire double off the bench fired Jurgen Klopp's men back to the top of the Premier League table, and left Jose Mourinho wondering why they call it the season of good will to all men. How the home fans enjoyed the Manchester United boss' misery here.
Shaqiri, introduced 20 minutes from time for a toiling Naby Keita, needed just three minutes to break open a game that was finely-poised at 1-1. He needed just seven more to put the seal on things for Liverpool.
Two shots, two deflections, two goals. Seven goals from subsititutes for Liverpool this season, five in 17 appearances for Shaqiri since his arrival. Three points for the men in red, whose persistence was rewarded with a first league win over United since March 2014.
It was an emphatic one in the end, too. The 3-1 scoreline told only half the tale. Liverpool had 36 shots to United's six, they forced 13 corners to the visitors' two and had 65 per cent possession. The gulf between the sides, spoken about before the game, was patently evident on the field. Even Mourinho can see that these are teams heading in very different directions. After 17 games, the gap between the sides is 19 points.
It still needed Shaqiri, though, to get the job done for the Reds here. Luck was on his side with the deflections off first Ashley Young and then Eric Bailly, but when Liverpool looked for a game-changer, the Swiss international stepped up. He was the cover star for the matchday programme, and the image of him stood, arms folded, taking the acclaim of the Kop will be remembered for some time to come.
United, by contrast, left the most expensive player in Premier League history on the bench. Paul Pogba got nothing here except a cold. "I never considered playing him," said Mourinho. "Because I'm happy with Matic, Herrera and Lingard." United's issues summed up in a sentence there, you might say.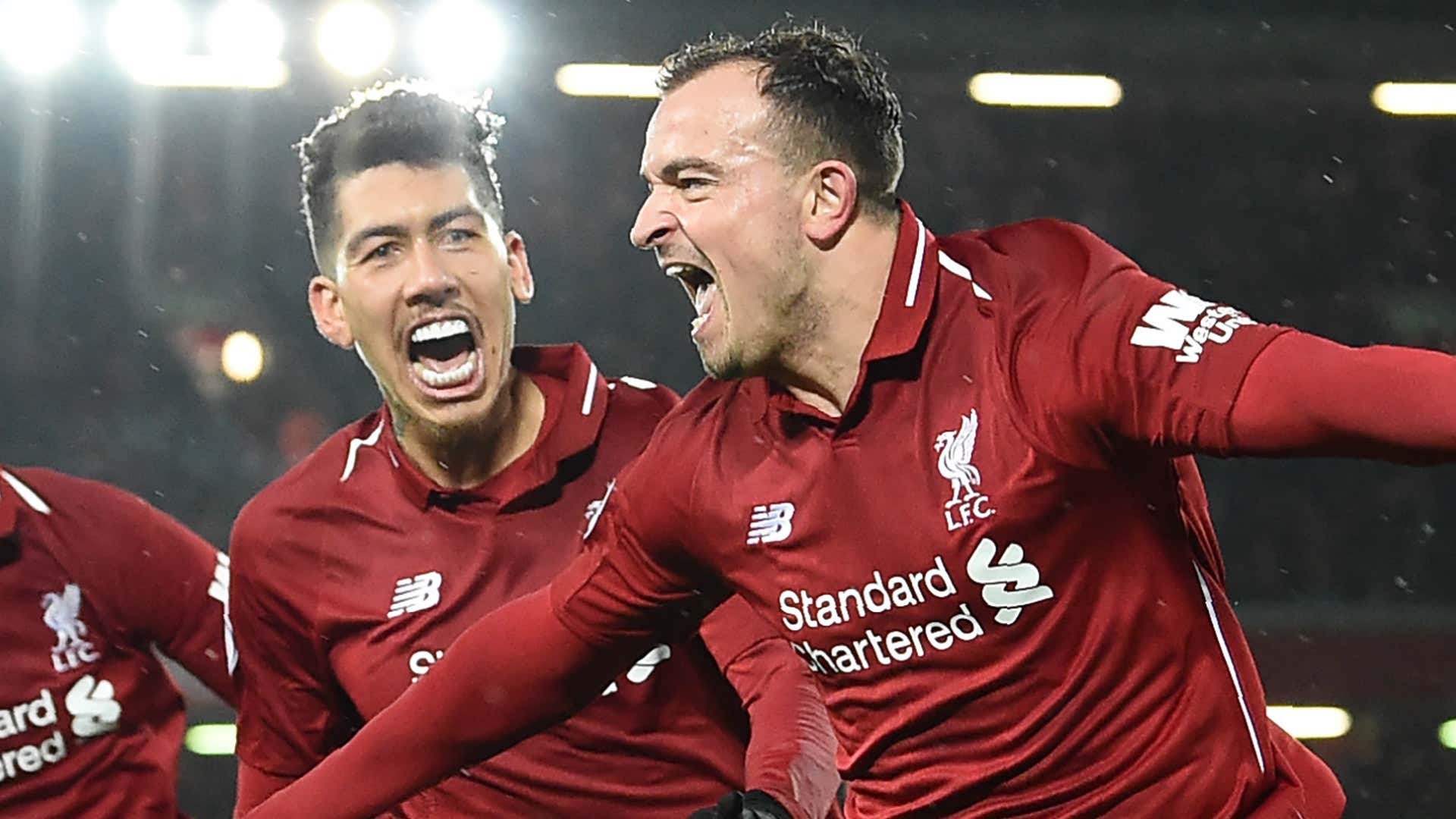 Those two players, Shaqiri and Pogba, perhaps better than anything, sum up the difference in approach between the two clubs. United's policy of buying stars and chasing names simply hasn't worked, with Mourinho looking increasingly forlorn. Monday is the third anniversary of his sacking at Chelsea; United probably won't pull the trigger any time soon, but something needs to change at that club soon, because the current situation cannot continue.
His players either can't or won't do what he asks of them. They don't pass the ball well, they don't create enough chances and they don't defend with conviction. They have now conceded more goals this season than they did in the whole of the last campaign.
Gary Neville, speaking as part of Sky's commentary team, captured it best. "It's like spaghetti Bolognese watching United," moaned their former captain. In short; a mess. Roy Keane, sat in the studio, wore the look of a man who'd lost a fiver and found a summons.
But while United falter, Klopp has been busy building a squad capable of meeting all challenges head-on. Shaqiri was the least-heralded of Liverpool's summer arrivals, but the man signed from relegated Stoke City has already delivered a big return on his investment. Games like this create heroes, after all, and the 27-year-old's contribution was a decisive one. No wonder his name rung around the stadium.
Klopp made straight for him at the final whistle, the familiar bear hug saying everything. A big win for Liverpool, who can guarantee Christmas No.1 with a victory at Wolves on Friday.
It would have been an injustice had they not won here, but due to an ill-timed Alisson Becker error, it appeared that might be the case. The Brazilian, praised royally during the week, fumbled Romelu Lukaku's cross to gift Lingard the most unexpected of equalisers in the first half, after Sadio Mane had fired Liverpool into the lead following a blistering start. "How we played in the first half hour was just perfect," Klopp remarked, though he admitted his team lost momentum following Alisson's blunder. "I was not too sad to see half-time," he smiled.
The Reds had the outstanding performers, with Fabinho and Gini Wijnaldum imperious in midfield, Nathaniel Clyne solid on his first league start of the campaign, Andy Robertson a constant menace from left back - "I'm tired just from watching him!" remarked Mourinho - and Roberto Firmino dancing across the turf in the No.10 role. Were it not for some dubious decision-making in the final third, and a couple of top saves from David De Gea, United's fate would have been sealed long before Shaqiri's emergence.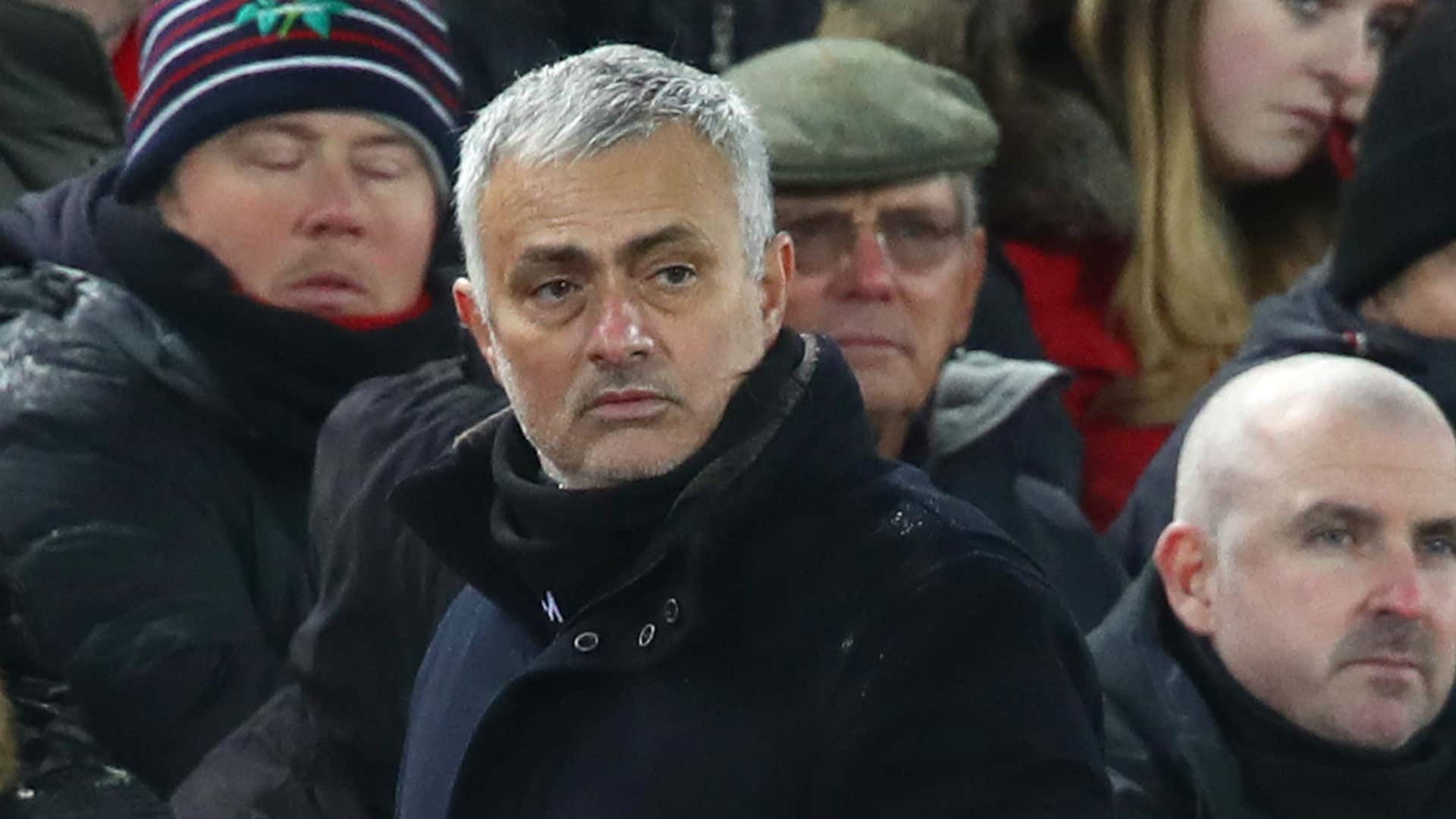 Mourinho had not lost at Anfield since the Champions League semi-final of 2007, but the Portuguese was powerless to do anything about this. Not even Marouane Fellaini, United's go-to man in these fixtures, could save the Portuguese this time. The Belgian's late shot exemplified his team's efforts; it took out a steward who was sat near the corner flag at the Anfield Road end.
"They play at 200 miles per hour, with and without the ball," an unusually gracious Mourinho admitted afterwards. Later, he would compare Liverpool to his great Porto side.
As for Klopp, he can reflect on a job well done. His side are on their best unbeaten run in nine years, and showing no sign of slowing. They're thinking about a tilt at the title in the New Year, for certain.
Every week feels like a big week at Anfield right now, and this one ended in the perfect manner, thanks to a man from Switzerland, dressed in red, bearing gifts.