Messi's Instagram post the most-liked ever
Claims it shows people were on his side
CR7 previously had most-liked sportsperson's post
WHAT HAPPENED? Seven-time Ballon d'Or winner Messi has spoken on the fanfare around last month's historic World Cup win, which in the eyes of many confirmed him as football's greatest of all time. As well as lifting the World Cup, though, Messi also broke the record for the most liked Instagram photo ever, edging ahead of on-pitch rival Cristiano Ronaldo once again, with the Portuguese forward previously boasting the accolade of sportsperson with the most-liked Instagram post ever.
WHAT THEY SAID: Messi explained to infobae why he believes he took the social media record: "I didn't look for it either, because I wasn't looking to be the most liked photo, far from it. But hey, there it is.
"It shows a little bit what people wanted to see me with that cup. I think that photo reached people. The truth is that very few comments I could read. It is very difficult. I had a million messages and it ended up blocking me. It was crazy."
THE BIGGER PICTURE: The Messi vs Ronaldo rivalry has gone on for years with fans across the globe expressing reasons why one is better than the other. But as Ronaldo became a free agent during the World Cup and bowed out in the quarter-finals before heading to Saudi Arabia to sign for Al-Nassr, Messi went all the way and played an integral role as the Albiceleste lifted the crown.
Ronaldo has always been positioned as the stronger celebrity of the two and he smashed records when posting a picture of himself and Messi sat over a game of chess in collaboration with Louis Vuitton, but has since had to watch the Argentine steal away another one of his records.
IN TWO PHOTOS: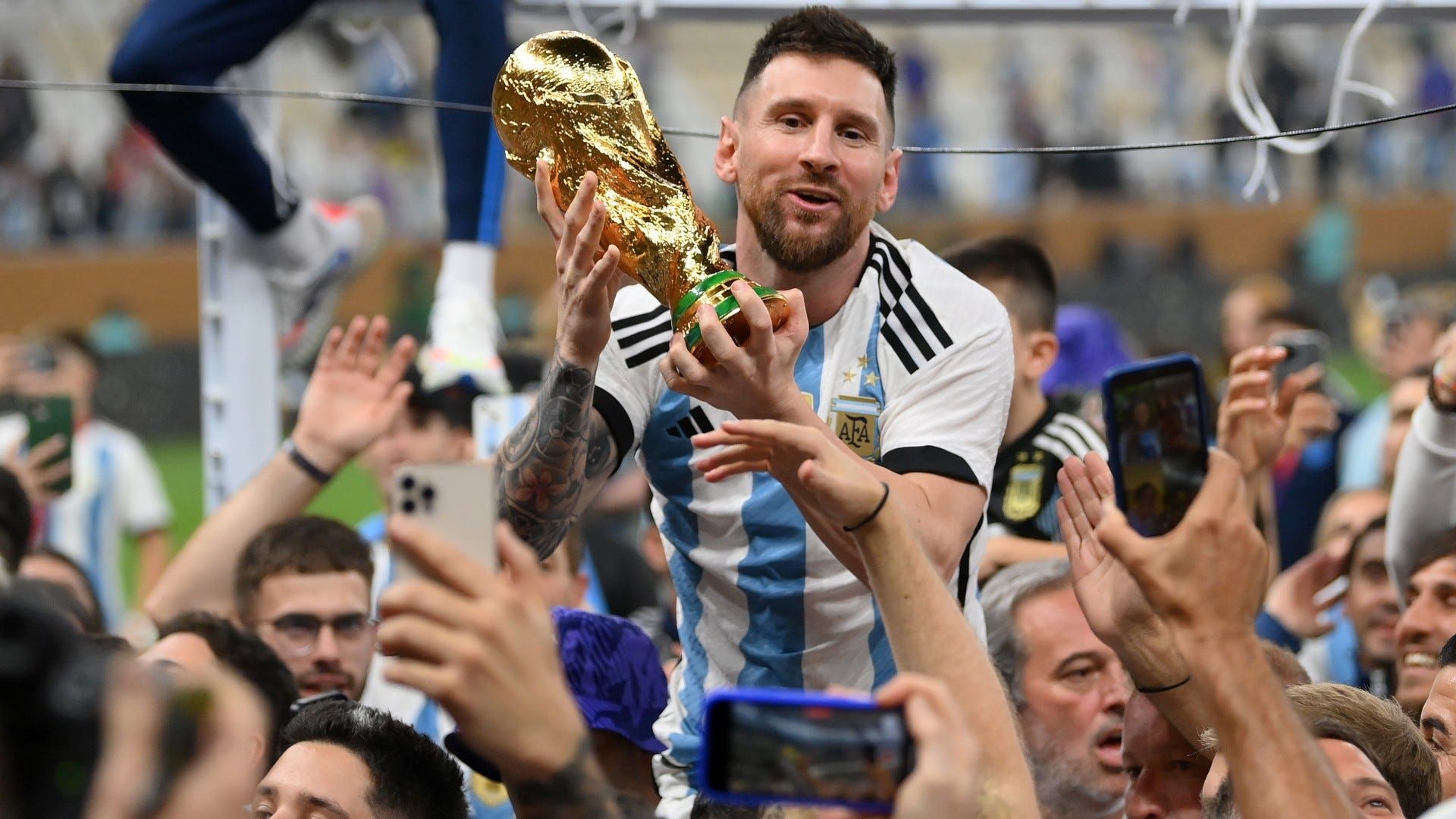 Getty
Getty
WHAT NEXT FOR MESSI? Having taken an Instagram record from Ronaldo, Messi now has the chance to poach his Champions League scoring record, with Paris Saint-Germain returning to European action in a few weeks time against Bayern Munich. Ronaldo, now at Al-Nassr, will be unable to answer back with Champions League goals of his own.
Where should Lionel Messi play next season?
Thanks for voting.
Results will be shared soon.
Where should Lionel Messi play next season?