Transfers
LFP denies existence of €300m Neymar release clause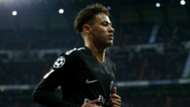 The French Professional League (LFP) has denied the existence of a release clause in Paris Saint-Germain superstar Neymar's contract.
The Brazil forward made a high-profile move from Barcelona to the Ligue 1 giants last summer after PSG activated a €222 million release clause in his contract with the Catalan club.
Neymar went onto a sparkling season for PSG, scoring 28 goals and adding 16 assists in all competitions, helping the club reclaim the Ligue 1 crown from Monaco, though his season has been likely cut short by a broken ankle.
However, there has been speculation Neymar's first season in the French capital would also be his last, with reports in Spain suggesting he had an €300m release clause in his contract, allowing other footballing giants like Real Madrid to swoop in and scoop him up this summer.
But the LFP has now denied that, confirming to L'Equipe the league does not sanction such minimum fee release clauses in its players' contracts.
"The LFP makes it very clear what Article 202 of its regulation stipulates: 'Clubs can not conclude a contract containing a release clause providing for the termination of the contractual relationship by one or the other,'" the league told L'Equipe.
"Therefore, in application of this rule, Neymar's contract cannot contain such a clause. And there is no such clause in the contract of the player approved by the legal commission of the LFP."
The existence of the clause means there are no release clauses in any Ligue 1 player's contract and while it might be possible to have a tacit agreement between the player and the club for a release clause, it can not be formalised under the league's rules. 
Neymar is questionable to return for the end of PSG's season as he continues to recover from his injury in Brazil in hopes of being ready for the 2018 World Cup.