Messi's PSG contract set to expire
Future remains uncertain
Giuly says he can't play all matches
WHAT HAPPENED? Messi's PSG contract is up at the end of the season and it's not clear if he will stay at Parc des Princes amid ongoing links with a return to Barcelona. Giuly thinks PSG should tie the 35-year-old to an extension, but feels his game time will need careful management going forward, particularly when it comes to international commitments with Argentina.
WHAT THEY SAID: "It will be necessary to be aware that Leo will no longer be able to play all the matches. It will sometimes be necessary to rest before Champions League matches, for example. I can see a rhythm like three disputed matches and then one to rest," The former PSG and Barca forward told Le Parisien. "Leo says he still wants to play with Argentina and that might be a problem. After a certain age, you recover much less well from the fatigue of long plane trips. Should he give up the selection to continue? I don't know, but we'll have to talk about it."
THE BIGGER PICTURE: Guily also made it clear that Messi's performances at the 2022 World Cup, where he captained Argentina to victory in Qatar, mean PSG should do all they can to keep hold of the forward.
"We criticized him a lot but when we see the World Cup that he won because he had prepared well before, that should convince Paris to extend him. I remind you that we are talking about Lionel Messi, the best player in the world! It proves that he is capable, if he is managed well, of bringing a lot more," he added. "A guy capable, at any time, on a pass, a dribble, a strike or a free kick, of making the difference. I'm not talking about marketing or stuff like that but, when you're called PSG, it's better to have Messi in your team than elsewhere."
IN THREE PHOTOS:
Getty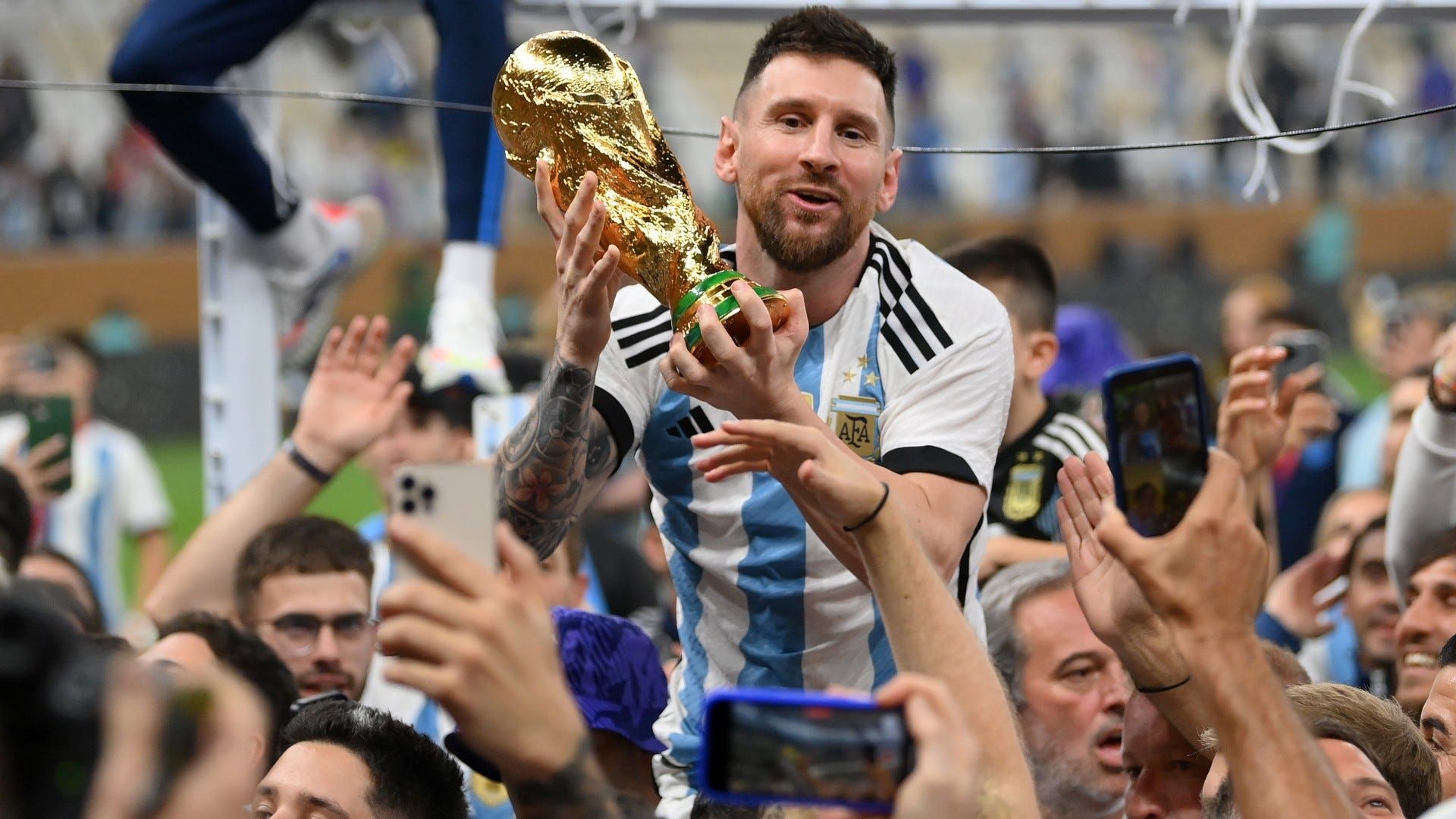 Getty
Getty
WHAT NEXT? Messi and PSG are back in Ligue 1 action on Sunday in a crunch clash at the top of the table against Marseille.
What's next for Lionel Messi?
Thanks for voting.
Results will be shared soon.
What's next for Lionel Messi?