eSports
FM 2018 Beta: How to play the new Football Manager right now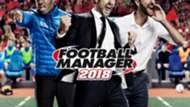 The Football Manager 2018 Early Access Beta is now available to anyone who has pre-ordered the game.
The latest edition of the popular football management simulation will fully launch on November 10, but those who have already paid for their copy can now get their virtual careers started.
Not every feature that will be in the full game is available through the Beta, such as online play, but you can load up the single-player career mode to get a feel for this year's title in advance of the official launch.
Any progress made in the single-player career mode will be transferable to the full game when it comes out in two weeks' time.
---
HOW TO ACTIVATE THE FM 18 BETA
---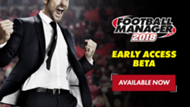 You can activate the Beta and get started through Steam.
If you bought the game directly from Steam, the Beta should be available to download by going into your game library now.
If you purchased it from another one of the approved digital providers, you should have received a code via email. That can be applied by going to the 'Games' dropdown menu on Steam and clicking on 'Activate a Product'.
---
WHAT TO EXPECT ON FM 18
---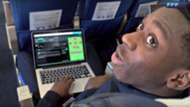 This year's FM will contain several new features, which have been rolled out gradually by the game's developers.
The inclusion of motion-capture models was revealed earlier in the year and Jacobson confirmed that there will be a new graphics engine, meaning an improved match experience (as shown in the video below).
Sports scientists will also feature in the new game, as will a new-look fantasy draft.
In addition, there will be a revamp of the game's scouting methods to bring it closer to the reality of the process.
A new scouting centre features in FM 18 and the game's developers have indicated that data analysts, which were introduced in FM 17, will play a bigger role. Indeed, you can now ask to have data analysis facilities built, which will improve the quality of the analysis you receive.
The strategists among us can also look forward to a revamped tactics screen, plus the addition of several new player roles to choose from.
And transfers have been tweaked to reflect the astounding amounts of money and volatility of today's market following an unprecedented summer of spending.
The base version of Football Manager 2018 will release on PC, Mac and Linux.
FM Touch, meanwhile, is also available on PC, Mac and Linux but can also be played on iOS and Android tablets that meet its specifications.