Africa Cup of Nations
Ex-Egypt star Mohamed Aboutrika added to terror list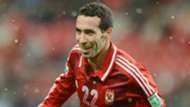 Former Egypt star Mohamed Aboutrika has been added to the terror list in his home country, according to his lawyer.
Aboutrika, now 38 and retired since 2013, has been accused of financially supporting the banned Muslim Brotherhood, which is considered a terrorist organisation by the Egyptian government.
Atletico Madrid on Costa alert
The attacking midfielder earned 100 caps for his country, winning the Africa Cup of Nations twice, and was the runner-up for the African Footballer of the Year award in 2008.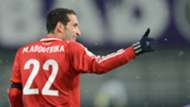 "We will appeal this decision," his lawyer Mohamed Osman told Reuters, claiming that it was "contrary to the law" and that his client had "not been convicted or formally notified of any of the charges against him".
Aboutrika previously endorsed Mohamed Morsi, who won Egypt's 2012 presidential election as the Brotherhood's candidate following the revolution that had ousted existing president Hosni Mubarak a year earlier.
On the back of further demonstrations demanding his own resignation in 2013, however, Morsi was unseated by a military coup and is currently detained after being charged with a number of crimes. The death sentence he was initially given was overturned on appeal.
Aboutrika had his assets frozen in 2015 after the manager of a company he held shares in was accused of being a member of the Brotherhood. After two failed appeals, the freeze was suspended last year only for the government to then appeal against that verdict.
Those added to Egypt's terror list face having their passport and other assets frozen and are also subject to a travel ban.
Aboutrika spent the vast majority of his career playing for Al Ahly, where he scored 167 goals in 356 games and won the African Champions League five times.