MLS
Why British coaches may be shying away from MLS jobs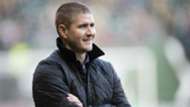 ---
EXCLUSIVE
---
VANCOUVER — Major League Soccer is a league that has long interested U.K. and European players as a possible landing spot. But the same hasn't been the case when it comes to British managers.
The departure of Owen Coyle from the Houston Dynamo in May and the firing of Orlando City coach Adrian Heath in July left Vancouver Whitecaps coach Carl Robinson as the last remaining British manager standing come the end of the 2016 MLS season.
Players with the most riding on the U.S. January camp
Heath is now back in the league, having taken the hot seat at expansion side Minnesota United, but don't expect a rush of new managerial blood from across the Atlantic anytime soon.
"It's not easy understanding the rules" is Robinson's take on one of the challenges in making the move to MLS. "The rules are very difficult with the cans and the can'ts, the systems, the salary caps, the number of players that you're allowed or not allowed, the trade system. So it's not easy. But I don't think that's the main reason why managers don't come over.
"Some managers like to stay in their comfort zones in the U.K. and, whether it's right or wrong, some managers are different and want to try something different. I've been over now for eight years and I love it over here, but I look at it as part of my education. It's an education outside of my comfort zone in the U.K. I know what the U.K. is about and I've got to learn something different, which is always nice."
Robinson has had the added benefit of coming to the league first as player, joining Toronto FC for its inaugural 2007 season before moving to the New York Red Bulls at the start of the 2010 season.
It was at the Red Bulls that Robinson moved into coaching, first as a player-coach in New York before moving to Vancouver to become Martin Rennie's assistant in 2012 and taking over the head coach job at the Whitecaps two seasons later.
"[Being a player here first helped], without a doubt," Robinson said. "Understanding the rules was part of that. When I was a player I was always trying, asking questions, learning.
"Hans Backe was a massive influence in me taking this job, as well as stepping up from being a player to a player-coach to an assistant coach to a head coach. I still speak to Hans now, so it was vital in my education of me going through that process of that development."
Robinson is something of a rare success story, taking Vancouver to its best MLS season as the club advanced to the Western Conference semifinals 2015. For many British players and coaches who have come over to the league, it's been a mixed bag of results.
Former Scotland international Steve Nicol has arguably been the most successful British manager in MLS, ranking sixth in the all-time list of regular-season games won by a coach (112), but even that wasn't enough to see the Scot land a MLS Cup with the New England Revolution in his 10 years at the helm.
There's an argument to be made for Englishman Gary Smith, who guided the Colorado Rapids to a surprise 2010 MLS Cup during his three seasons at the club, but you just have to look at the disastrous seasons endured by the likes of Mo Johnston, John Carver and Paul Mariner in Toronto to see the struggles many have with adapting to the North American game.
"The game's the same game," Coyle said. "There's different intricacies and understanding, because MLS with salary cap, roster size and different things, of course there's challenges. But there's challenges in every league in the world."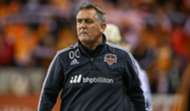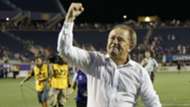 Coyle came to the Dynamo with a successful coaching resume in the top flights in both England and Scotland, but his stay in Houston was brief, as he didn't even muster a season and a half in charge before resigning and taking the manager's job at Blackburn Rovers in the English Championship this season.
The North American game wasn't exactly a mystery to Coyle. He'd brought his Bolton, Burnley, and Wigan teams over to the U.S. for six seasons in a row. He played a lot of different teams in a lot of different places but acknowledges that preseason experience "doesn't give you a grasp of when you're in the thick of it."
Neither does inheriting a losing team and finding multiple MLS rules in the way preventing a quick clear-out and rebuilding process because of contracts in place. Then of course there's the travel.
"As a coach, you're always learning," Coyle said. "MLS is very unique. It's a league like no other. I've been very fortunate to be involved in some big leagues, the Premiership, the Championship, and my time in Scotland as well. MLS, with the traveling, you've got to understand that back home, if we're playing a road game, the boys are on the coach within maybe 30 minutes.
"If we're playing a derby, your derby is normally five miles away and stuff like that. Our derby [at Houston] was against FC Dallas, which is a one hour flight. So that was huge learning. It equates, if truth be told, to playing Champions League and Europa League every second week because of the travel. If we went to Vancouver, that's over a five-hour flight. That's well into Russia for a five-hour flight in Europe."
But for all those annoying differences that may take U.K. managers a bit of getting used to, one thing they will find in MLS is a little more job security. On the whole, head coaches get a lot more time at clubs to find their feet and build something. Missing the playoffs does not automatically mean losing your job.
Coyle and Robinson are good examples. Coyle managed only 14 wins from his 46 MLS games in Houston, while Robinson's Vancouver side had a poor league season in 2016, missing the playoffs. It's very likely that both would have been fired in the English Premier League or Championship. Instead, Robinson was rewarded with a new four-year contract.
"Whatever league you're in in the world, whether that be in England, the U.S., China, Japan, in terms of coaching, there's no long-term security for anybody," Coyle said. "It can change very quickly. Of course there might be culturally [in MLS] little differences and that but the bottom line is that's not anything that ever fazes me.
"Like everywhere else, all the leagues are changing. What happens is, people think, and they do and this is just a generalization, everybody wants success yesterday, and it's not as simple as that. Particularly in MLS, ultimately there can only be one champion. ... As much as people want success yesterday, things take time to build, to put the infrastructure in place, and then you start to reap the rewards."
Whether managers continue to get more time to build something with MLS teams remains to be seen, but it could yet prove to be a key selling point in attracting more U.K. managers over the pond.
Robinson, who has assembled an all-British management team, knows that ultimately it all boils down to results, but he still feels that MLS is great environment for young managers to cut their teeth.
"If you're losing every game of football for a year or two years, it's highly unlikely that you're going to have time to build a football club," Robinson said. "In England, it really is cutthroat. The average [tenure] of a manager is 13 odd months because the amount of money that is in the system at the moment to reach the promised land of the Premier League is ridiculous.
"Clubs go out on their heads to try and commit to that and spend money in the event of doing it, and if it doesn't work out then it's easy to sometimes change your managers. Do they last longer here? Probably yes, they do. Do I think that's right or wrong? Well it's just the way it is.
"There's a number of American managers over here in MLS, which is important as well, but they like to give young managers a chance and that's what I like over here. There's something like 17 or 18 managers who are former players, so it's a great breeding ground for young managers to try and ply their trade."