Ligue 1
From Ligue 1 to Superstardom: Robert Pires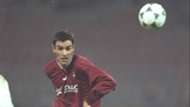 Robert Pires wasn't sure he wanted to be a footballer.
Life was all around him, and he felt like he was missing it. While the 15-year-old's friends were out partying, seeking romance and finding themselves, for Pires it was simply, study, train, sleep, repeat. 
Football had already become a serious business. The precocious teenager was starring as a playmaker in the C team of local club Reims. The sacrifices had begun, and they were taking a toll. Robert wasn't sure it was worth it, until his mother, Maribel, reminded him of his dream, of what a life in football could offer.
Born on October 29 (or January 29, thanks to an administrative error at the French immigration office) in Reims, Robert was the son of a Spanish mother and a Portuguese father. 
Antonio Pires and his wife were newlyweds and new arrivals, Antonio having fled Portugal to avoid being sent to fight in the Angolan War of Independence as part of his military service.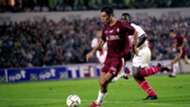 Depending on which of his parents dressed him on any given morning, Robert grew up draped in the deep red of Benfica or the sparkling white of Real Madrid. Little French was spoken at home, and Pires struggled in his early school years, but his football spoke for itself.
A traditional No.10, Pires' talents saw him ascend through the youth ranks at Metz in North-Eastern France, just a couple of hours from the family home. At 19 he was given his first professional contract, just as reserve team coach Philippe Hinschberger plucked him out of the centre and stuck him wide left. A decision that would shape the career to come.
"He was the first person who played me on the left wing," Pires told French Football Weekly . And it worked! And there's the start of my story."
Pires made his Ligue 1 debut in 1993, versus Lyon, and quickly went on to establish himself as a first-team regular. And as their young winger flew up the flank, so too did Metz fly up the table. By the time that Pires was named Ligue 1 Young Player of the Year in 1995-96, Metz had gone from 12th to 8th to 4th.
Europe was sitting up and taking notice. Among the onlookers were Benfica, one of the clubs he'd supported as a boy. But, much to his father's disappointment, Pires elected to stay "I didn't want to join them because I wanted to keep playing and improving at Metz," he told FourFourTwo .
He was doing exactly that. And on April 6th that year, Pires had his hands on his first piece of silverware as he netted in the penalty shootout that brought the Coupe de la Ligue triumph over Lyon in the final.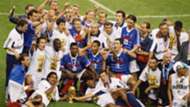 The following campaign saw Pires hit 11 Ligue 1 goals for the third consecutive as Metz finished fifth. 1997-98 was supposed to be their year, but it would end in heartbreak as a they lost out on the final day.
For a few minutes, they were Ligue 1 champions that afternoon, only for a Yohan Lachor equaliser at Auxerre to snatch the title for Lens.
"It was a very, very difficult moment. For us but also for the whole city. Because it would have been great to see, on the list of winners, FC Metz. It would have been magnificent."
But that summer would more than make up for it, as Pires was called into the French squad and played helped his country to World Cup glory.
Once again offers flooded in, but again Pires elected to continue his development in Ligue 1, joining Marseille despite the protests of his chairman at Metz.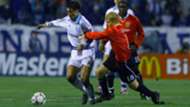 But the switch but just more last-gasp heartache. In his first season, Pires and his side lost out on the Ligue 1 title by a point to Bordeaux before losing 3-0 to Hernan Crespo's Parma in the UEFA Cup final. "Second again! Which, for me, was again very hard to take," he said.
The following season with Maseille brought a dip in form and he was even stripped of the captaincy. By 2000 his time in Ligue 1 had come to an end. 228 appearances had brought 51 goals, but no league titles.
It was time to upset the other parent as Pires turned down a move to Real Madrid, electing to head for the Premier League and join Arsenal, where he discovered all that football had to offer, where he realised all of his dreams, if not his mother's.