eSports
FIFA & Football Manager could help future managers, says Allardyce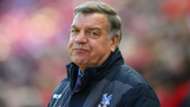 Could the next manager of Manchester United or Real Madrid have learned his trade on simulation games such as FIFA or Football Manager?
It may seem like a bizarre question, but it is one that has been posed by none other than former England manager Sam Allardyce, who believes that popular video games such as the EA Sports and SI Games series can provide individuals with a knowledge base from which to progress in to professional football.
In a discussion about virtual reality and football Allardyce spoke of the fact that young people nowadays are engaging with concepts that are crucial in football management, for example the buying and selling of players.
Editors' Picks
"When will the first manager manage at a professional level having learned his trade on FIFA 16,17, or 18?" Allardyce asked during a discussion on Talksport.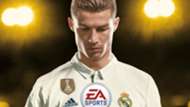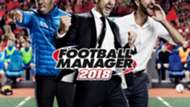 "I've watched my grandson on it, I've watched him buy players and sell them to get to the top of the league and it's teaching him how to manage.
"The knowledge base that they build up would be very interesting down the line. It's a bit far-fetched, I know, but I thought I'd bring it up because we're talking about technology."
When your partner/parent asks why you're playing "that silly game" tell them you're in training for your dream jobhttps://t.co/9OCctceC8O

— Miles Jacobson (@milesSI) October 18, 2017
Allardyce acknowledged that the suggestion appears absurd, but the truth is that football and virtual reality have become increasingly intertwined in recent years.
Indeed, many clubs have been using the impressively extensive Football Manager database for player recruitment, while certain teams are exploring ways in which virtual reality can aid recovery from injury.
Former Rangers and Aston Villa manager Alex McLeish was famously informed of the talents of one Lionel Messi by his Football Manager-playing son Jon before the Argentine became a phenomenon with Barcelona. Unfortunately for McLeish, he dismissed his son's advice.
As simulation games become ever more in-depth in terms of detail and their gameplay becoming totally immersive, Allardyce's speculation may not be as far-fetched as he thinks.